Marvin Gaye's Resurfaced Songs Speak to His Times (and Ours)
Posted On December 10, 2019
---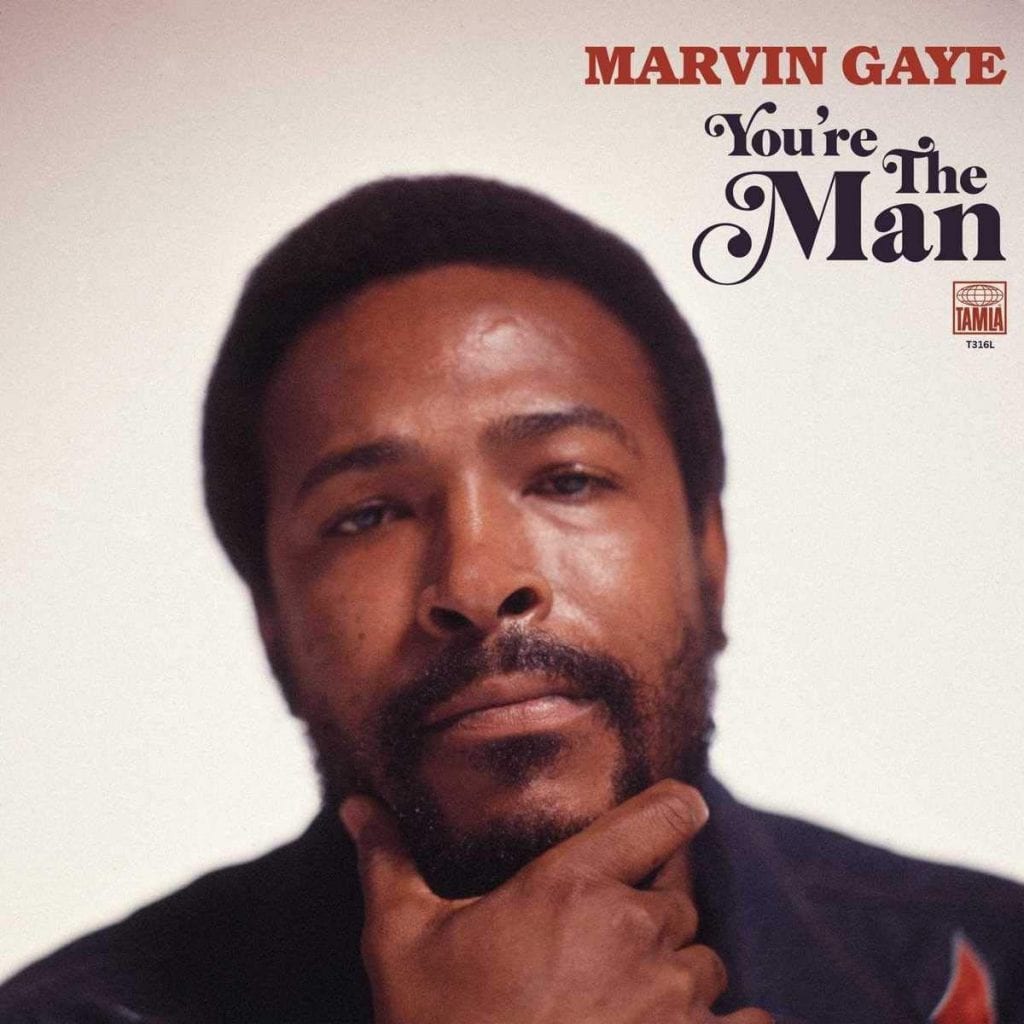 EDITOR'S NOTE: In December, we like to take a look back at albums we didn't get around to reviewing earlier in the year. You're the Man was released in March.
This startling, odd, and sometimes beautiful album feels like the slightly messy remains of a murder scene. You're the Man — a collection of songs Marvin Gaye started recording in 1972 as a follow-up to What's Going On — are remainders of a gifted, beloved man killed by his father in 1984, something that might've been a follow-up masterpiece to complement Gaye's socially searing What's Going On. Here it lies, as so much piecing together, to hear, feel, and imagine.
Gaye was clearly struggling to take a stronger stand against inhumanity and the state of the world in the early '70s, still swimming upstream against the commercial priorities of mainstream R&B, his platform. So when this album's title tune didn't skyrocket as a single, the rest of this material largely languished. Most of these songs were never released, though some have made their way out of the vault previously in various anthologies, and they were recorded at different times, with different producers. Nevertheless, blending colorful R&B and jazz, this collection's songs find a way to hang together musically.
In quadruple-tracked voice and here on two recorded takes, he evinces ironic sophistication musically and politically in the title song. His soul-shattering passion then burns in the environmentally urgent "The World is Rated X."
Unbeknownst to him, "Piece of Clay" would become tragically prescient regarding the injustice of his death, yet transcendentally philosophical. Throughout You're the Man, Gaye's luminous tenor voice is even more vulnerable and precious than ever, forging his faith in love, and humanity's strength. "My Last Chance" rains with autumnal ardor. "I'm Going Home" is, now, almost unbearably poignant.
Like its predecessor, What's Going On, this album bleeds with beauty and power — if not a total masterpiece, it's a forsaken scrapbook that will haunt us like burnt pages in the wind.
---