Marcus King Sings Up a Storm on His Official Solo Debut
Posted On January 16, 2020
---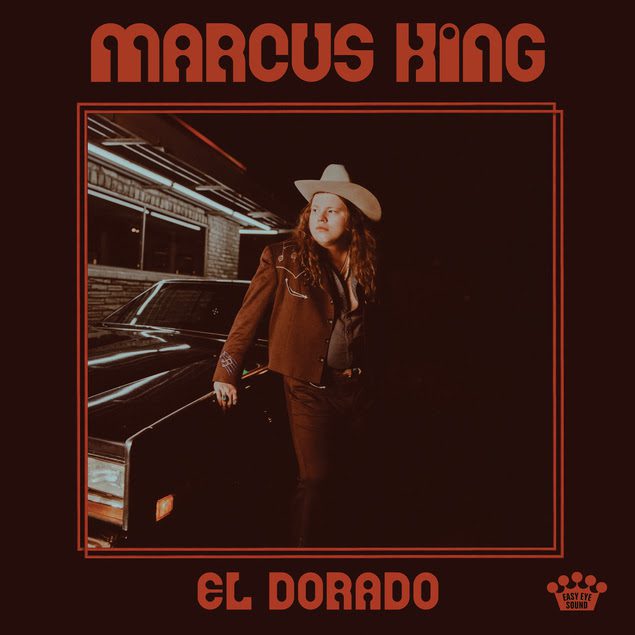 Tweaking familiar sounds with refreshing twists and turns, the vibrant "debut" of Marcus King delivers an invigorating buzz without straining for effect. After three albums fronting — what else? — The Marcus King Band, the South Carolina native makes a strong display of his unassuming versatility on this bracing solo flight, emphasizing engaging, idiosyncratic vocals over big-beat drama.
For El Dorado, King turned to producer Dan Auerbach, who also plays, sings backup, and co-writes. The Black Keys frontman is a sympathetic and inventive teammate, never calling attention to himself as he creates inviting old-fashioned backdrops for his client. The monster guitars of "The Well" and "Say You Will" provide primitive thrills, but Auerbach prefers subtler textures elsewhere, ranging from outlaw country to mournful folk to rousing gospel, and deploys a large supporting cast that includes Nashville session vets Bobby Wood (keyboards) and Gene Chrisman (drums).
King's high, scruffy voice is an acquired taste that's easy to grow accustomed to. Though echoing the likes of Gregg Allman and Leon Russell, not to mention a hint of Al Green, he seems to be sharing intimate stories from his own life rather than channeling the greats. The slinky "Wildflowers & Wine" celebrates enduring romance, while the gospel-tinged "Beautiful Stranger" anticipates a barroom encounter between two lonely souls. Shaped by breezy rhythms and tangy, J.J. Cale-style guitar, "Turn It Up" captures King at his most unpredictable and exhilarating, shifting tempos, talk-singing like a country bluesman, and clearly having a grand time as he goes "dancing with the devil" and tempts self-destruction.
Every song is composed by King and a rotating cast of collaborators, indicating considerable effort went into crafting the tunes. Oddly, the material is sometimes the lesser component of the finished product; the Willie Nelson-inspired "Too Much Whiskey" (complete with Mickey Raphael harmonica) and the gentle "Sweet Mariona" would have benefited from additional rewrites.
Regardless, King is an authoritative singer whose sense of urgency commands attention, whatever the setting. On the melancholy closing track, "No Pain," his musings on mortality cast a chill that lingers long after the album ends.
Although guitar junkies might prefer showy solos, there are enough hints of '70s soul in songs such as "Break" and "One Day She's Here" to suggest King has other strategies in mind. It's clearly best not to lay any expectations at all on him. The eclectic range of El Dorado could lead to a host of tantalizing possibilities, which is the most exciting thing about it.
---