Marc Broussard Makes Himself at Home by Revisiting Soul Favorites
---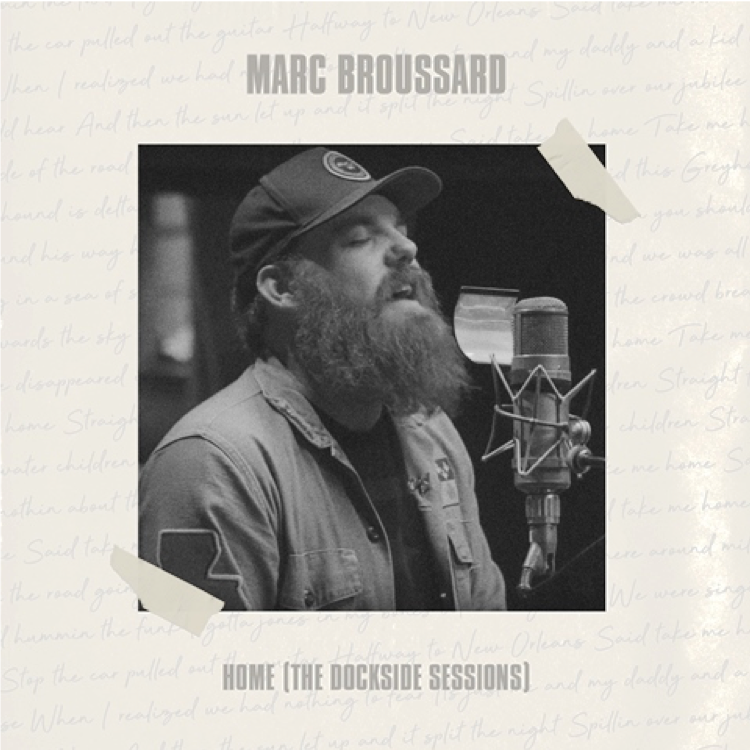 Marc Broussard is an acrobat, a genre-juggling time traveler straddling two very different generations in his fan base, uniting them with the power of his voice. The 37-year-old Carencro, Louisiana, native revives soul with remakes of the classics from icons including Solomon Burke and Otis Redding as well as weaving swampy soul into his own compositions. "I think the young people respond to it because it's honest. Older folks love it because it's real and it's what they remember," he said in 2007, when he released his first old-school soul composition for his charitable foundation, S.O.S.: Save Our Soul. His second soul compilation, in 2016, is the one most revisited on his latest release, with Burke's "Cry To Me," Redding's "These Arms Of Mine," and Aretha Franklin's 1967 masterpiece by Muscle Shoals Swampers Chips Moman and Dan Penn "Do Right Woman."
Although Home: The Dockside Sessions revisits Broussard's musical past, it's not a greatest hits collection, nor even a complete S.O.S. compilation. As an advance offering to fans before his next studio album is released, Broussard chose audio tracks from videos he's recorded over the years at Lafayette, Louisiana's Dockside Studios near his home.
It's not all soul covers, but Broussard's swampy soul permeates the collection. The title cut, "Home," from his Island Records debut Carencro in 2004, is the song that he says gave him his career. This version has been reworked, dirtied up, and made murkier, Broussard yowling like the swamp thing with its leg caught in a bear trap.
His acoustic version of Burke's "Cry to Me" accompanied by his father, guitarist for legendary swamp pop band the Boogie Kings, has racked up over 10 million YouTube views and rivals Burke's for raw, impassioned soul. Broussard's version crackles with throat-searing passion culminating in a Little Richard falsetto scream about halfway in before Broussard Sr. takes it out when junior says "Go, Pops, take a ride," letting loose an avalanche of notes like Les Paul sitting in on a Muscle Shoals session.
Aretha Franklin's "Do Right Woman" is another untouchable for most singers of any gender, but Broussard soars and roars so soulfully, once again accompanied by his dad on guitar and gorgeous harmony vocals, that his version is imprinted on your internal jukebox right alongside Aretha's original.
Covering one of Redding's signature songs is a hopeless task for most artists, but Broussard not only captures Redding's grit on "These Arms of Mine," but manages to throw some Little Richard and Solomon Burke vocals in the mix as well.
Donny Hathaway's 1973  hit "I Love You More Than You'll Ever Know" gets a more mellow treatment than most of the makeovers, but Broussard still manages to rough up Hathaway's urban soul sound.
Whether you tune in for the covers or the originals, Broussard delivers in a fashion that'll seriously shake up your soul sensibilities, old-school and new.
---