'Losst and Founnd' Collects Harry Nilsson's Final Sessions for a Charming Farewell Album
Posted On November 21, 2019
---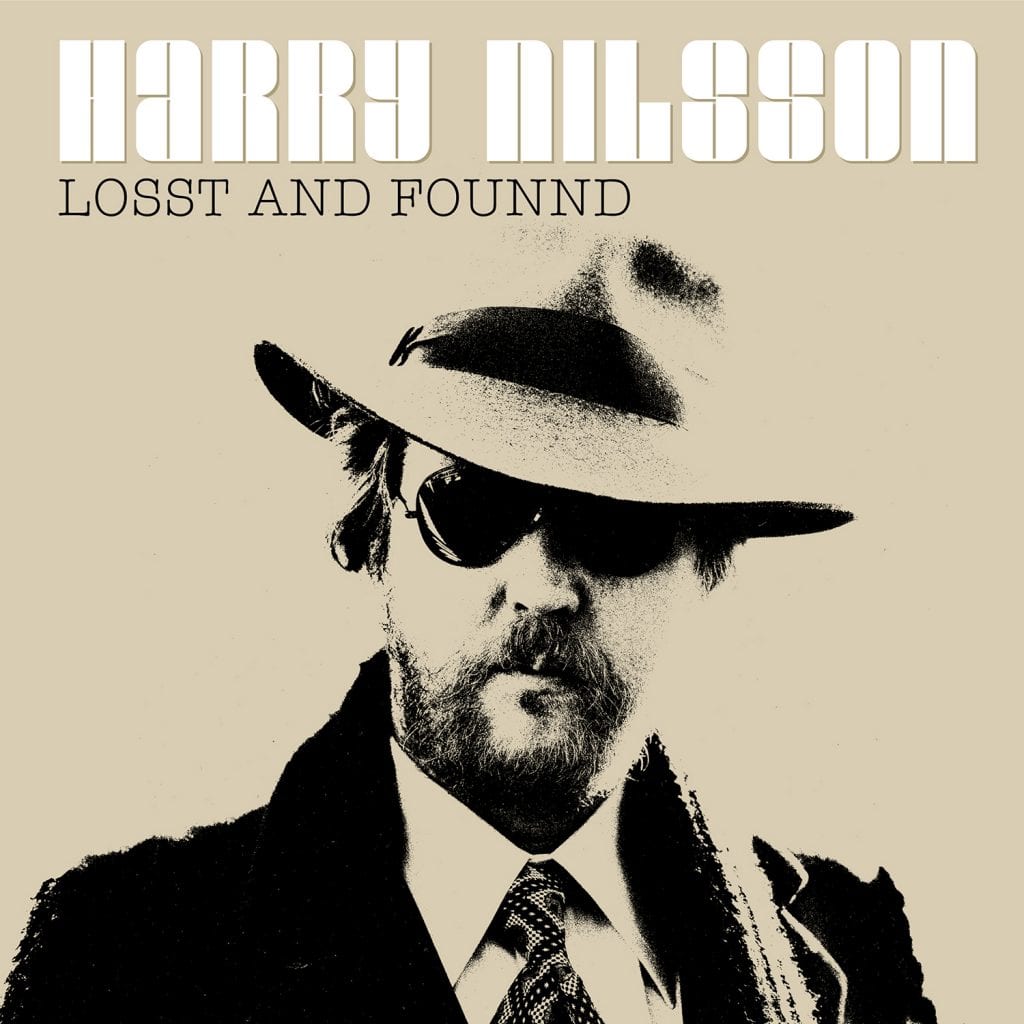 Harry Nilsson was working on his first album since 1980 when he succumbed to longtime heart trouble in 1994 at age 52. A quarter-century later, producer Mark Hudson has finished what they began together, delivering an engaging final statement from this eccentric genius. Both a gift and a tantalizing suggestion of what more could have followed, Losst and Founnd might not qualify as a lost masterpiece, but makes a welcome addition to Nilsson's rich body of work.
Minor quibbles aside, this charming set serves as a far more satisfying coda to Nilsson's career than his previous studio effort, 1980's listless Flash Harry, which found that once lovely voice reduced to a ravaged husk. Although on Losst and Founnd he hasn't recaptured the angelic sweetness of his prime, Nilsson is recognizably himself again, exuding wit, tenderness, and optimism, albeit via rougher and deeper singing.
As shown over the years — see his hit cover of Badfinger's "Without You," for example — Nilsson was a deft, deceptively subtle vocalist who could convey familiar emotions without resorting to cheesy sentimentality. He does that here on the lilting "Love Is the Answer," gently crooning, "When love calls you / Will you answer love's call?" as an elegant accordion evokes a romantic Parisian boulevard. Offering affectionate reassurance to a child at bedtime, the beautiful "Lullabye" will give grownups and kids alike a warm glow, and wouldn't be out of place on a Toy Story soundtrack.
Covering The Beatles early on, Nilsson was publicly cited as a fave by the lads and shared their preference for eclectic, sophisticated pop; drinking buddy John Lennon later produced Nilsson's dissipated 1974 album, Pussy Cats. Losst and Founnd reaffirms Nilsson's strong connection to the Fab Four. "Try" is a jaunty retread of "All You Need Is Love," complete with positive message ("You can reach and touch the moon"), while the sleepy shuffle "U.C.L.A." references Ringo, "Penny Lane," and "Yesterday," and the fade of the almost-title track "Lost and Found" quotes from "Within You Without You." He also revisits Yoko Ono's work in a delicate version of "Snow," having appeared on a tribute album devoted to her songs in the '80s.
Losst and Founnd features lesser tracks that might have been left on the cutting-room floor had there been more tunes to draw on. The stomping, stadium-worthy "Dodge Blue" makes Queen's "We Will Rock You" feel like high art. And Jimmy Webb's gorgeous piano-and-strings ballad "What Does a Woman See in a Man" can't transcend a host of tiresome gender clichés, portraying a woman as "pure" and "prim," in contrast to a man who "stinks" and "grunts."
It's impossible to know how Losst and Founnd would have turned out if Harry Nilsson had lived to see it through. In any case, Mark Hudson has done his friend proud by turning the raw material of these final sessions into a polished album that includes more than a few delights. As farewells go, it's pretty swell.
---