Losing and Looking Haunt Rachel Ries' Her Crooked Heart Debut
---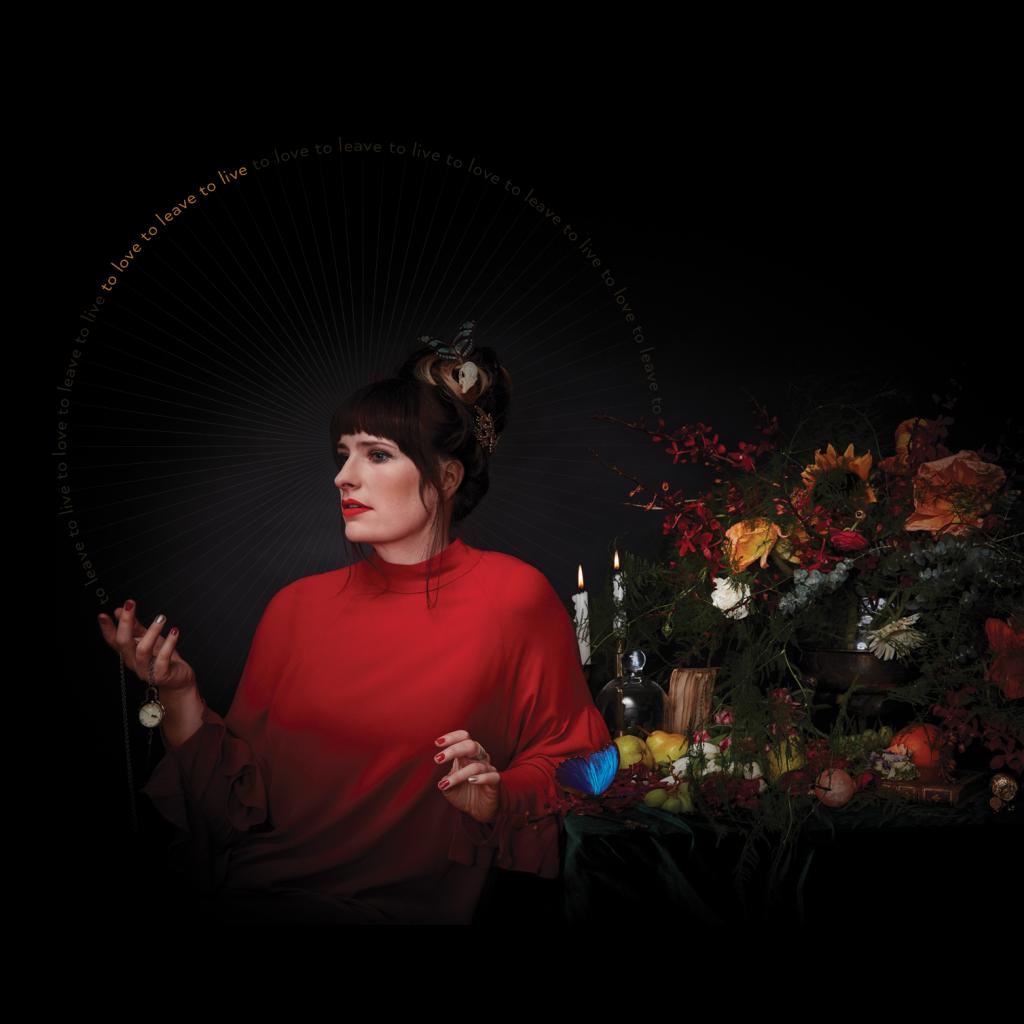 Loss and a search for meaning have long been the essential subject matter of Americana musical traditions. But on Her Crooked Heart's album debut, To Love To Leave To Live, these themes are probed with an intimacy and musical daring that stretch far beyond any easy references to convention. Assembled and led by singer, writer, and multi-instrumentalist Rachel Ries, Minneapolis-rooted Her Crooked Heart is an extraordinarily versatile all-female quartet that also includes Siri Undlin, Adelyn Strei, and Hillary James employing guitars, piano, synths, cellos, woodwinds, and four-part vocal harmonies through a blend of textures and arrangements owing no allegiance to  genre. No less bold than the music is the storytelling, as songwriter Ries, acclaimed for three previous solo albums, weaves interlocking song stories tracing a life passage through divorce, despair, breakdown, and renewal.
Opening the album on a somber note, "Letters" is a song from the road evincing longing and a tenuous connection to people and places left behind. "Courthouse" follows, making the album storyline more clear in a recollection of the panic stirred up in the filing of divorce papers: "What am I doing / what have I done / I put one foot in front / and I carry on." From here listeners follow Ries' footsteps on an unfolding journey through grief and growth as she becomes "just a lady taking back my name."
For such deeply confessional storytelling, Ries, co-producer Shane Leonard, and string arranger Rob Morse hold the album focus on quiet, pensive ballads. Backdrops of muted strings and strands of jazz heighten the drama, but the foreground holds firmly on Ries' delicate expressive vocals. Whether wrestling with critical self-evaluation ("Enough"), a search for solace ("Pleasant Valley Reservoir"), or meditative release from numbing despondence ("Windswept"), Ries' account of what she calls "burning your life to the ground in order to recreate it" conveys a raw vulnerability commanding attention.
This is no less true as Ries' songs gradually find footing in freer, more nurturing spaces. In "I Fell In Love," the struggle toward emotional growth affirms a discovery of self-love, allowing "the thought that I could change / with the darkness from the deep / with a woman bathed in song." And on "For A Song," this restoration of faith yields the dream of building a house "where music lives / where I can live a long long time for a song."
Still, there is no escaping the sorrow of saying goodbye to a love that once seemed true. On the album's stark closing track,"Lamentation," Ries rises before dawn for a walk in the chill and fog of morning. Within a spare arrangement relying on only her soft fingerpicking on guitar and light touches of piano and saxophone, she bids farewell to memories and needs that will inevitably fade: "I turn to the mist and the rising sun / with my hands in my pockets, warm / and I leave you at the door / I don't look back / I know that you are already gone."
---