Living-Room Closeness Connects on Possessed by Paul James' 'As We Go Wandering'
Posted On January 30, 2020
---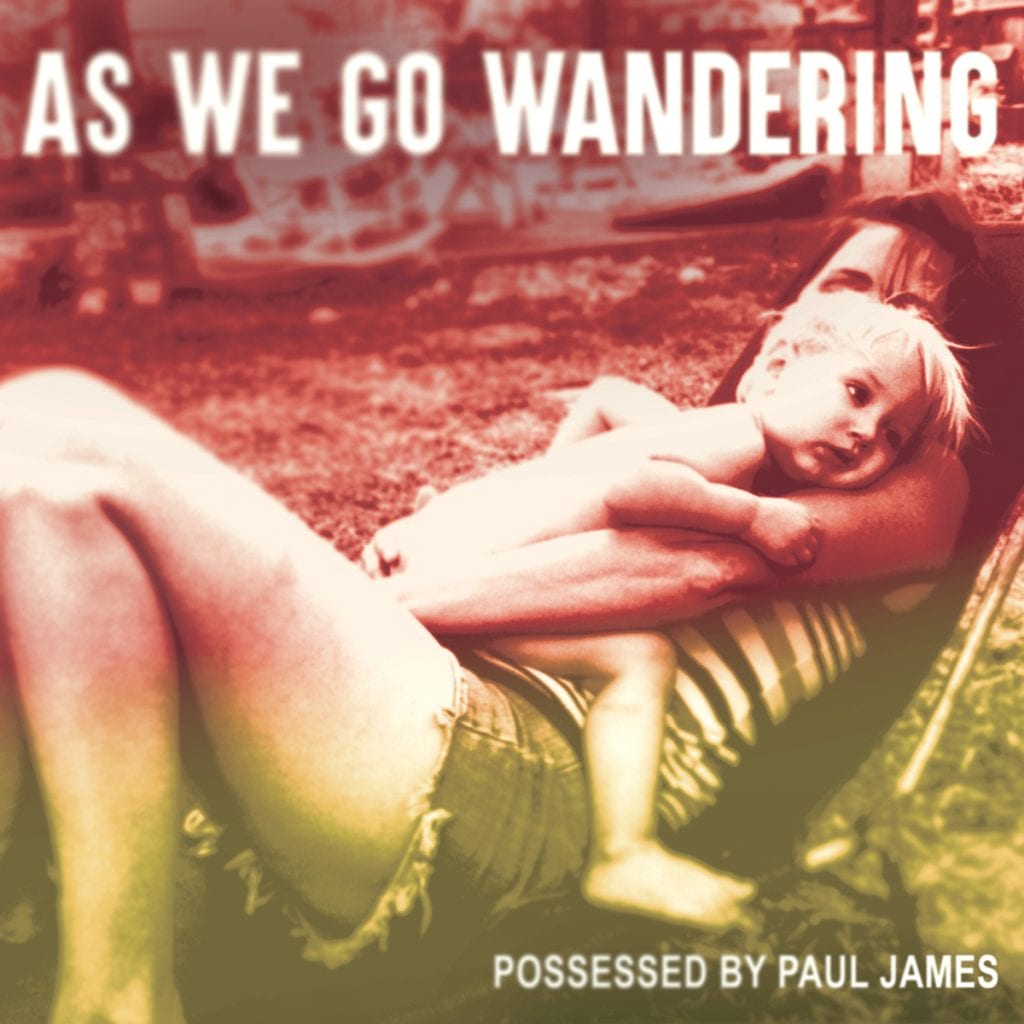 The living room concert is a sacred thing.
There's something so pure, so direct, about gathering in someone's home to hear music. It's more comfortable than a bar, of course, and you sidestep the troubling symbiosis of alcohol sales and live music. There's no performer/audience division – just 10 or 15 people sitting on couches or the floor, with one person and their banjo sharing what they've written or leading a gleeful, unrestrained singalong. It's intimate and organic and intuitive and, importantly, you know that the money you drop in the hat is going directly to the musician.
As We Go Wandering, Konrad Wert's new LP under the name Possessed by Paul James, sounds exactly like such a night. And it's not just the punk-meets-folk material or the unaffected production, even though these are major elements to the aesthetic. More than anything, Wert's unvarnished delivery and comfort as a performer drive As We Go Wandering, rendering the album as personal and memorable as a living room concert.
"Hand in hand, we'll fail together / that's just the way it should be," Wert sings in the first verse of the delightfully playful "I'm So Good At Absolutely Nothing," his voice breaking into a chuckle during the second line, just as it might while performing in someone's house. "Come and we'll gather the table / together we will dine," Wert continues. "Surrounded by friends and our family / drunk on that strawberry wine." For Wert, a special education teacher who was raised Mennonite among pacifists and service workers, people are the only priority and the universe should be powered by love alone. These nestled themes echo throughout As We Go Wandering.
Sometimes the message is delivered simply, such as on "Don't Tell Me:" "I believe in love / no, I don't believe in hate." Other times, Wert dives into typically untold romances. On "I Come from SW Florida," for instance, Wert presents his parents as complete people, sharing their love story without feeling icky about the details.
Wert sings about love between people damaged by time and hard lives. He sings about the love between people whose 20s and teen years are well in the rearview. Indeed, on this record, love isn't some vague, lofty ideal that happens in a vacuum, but a tangible aspect of everyday life. "Oh my lover, oh my lover / won't you crawl into my bed / for our children they are sleeping sound," he sings on opening track "Come Back In My Mind."
"And as long as you are able / please know that I am willing / to fall in love all over / fall in love all over again / my very best friend," Wert sings on "Asleep with Both Eyes Open," a powerful, soulful number that splits the difference between subdued folk balladry and R&B.
Like the banjo-centric "Asleep with Both Eyes Open," the guitar-driven "When it Breaks" finds Wert giving his soulful voice space to breathe, though there's righteous fire elsewhere on the album.
"I don't pretend to be a brave man / in my heart I know that's true / but we were taught to lend a helping hand / it's the right thing to do," he sings on "Be at Rest." "For there are battles in these classrooms / there are battles in these hearts / and if we don't start to work together, man / this whole damn thing will fall apart." The song synthesizes Wert's pacifist upbringing, teaching career, sense of doing right by others, and education advocacy in a way that the great Pete Seeger would probably appreciate.
Educators are underpaid, under-supported, and ride a mercurial rollercoaster of stress and fulfillment every single day. Musicians face dwindling returns in an age marked by the Spotify-exacerbated expectation that their work be free. In a just, functional society, both professions would be guaranteed a living wage at the very least.
Until then, we have artists like Wert who respond by bridging the gap between two purposefully accessible musical styles with rich moral traditions: punk and folk. He believes in love and fairness and has a conscience. Oh, and he writes a damn good folk-punk song.
---