Leonard Cohen's Last Dance
Posted On November 20, 2019
---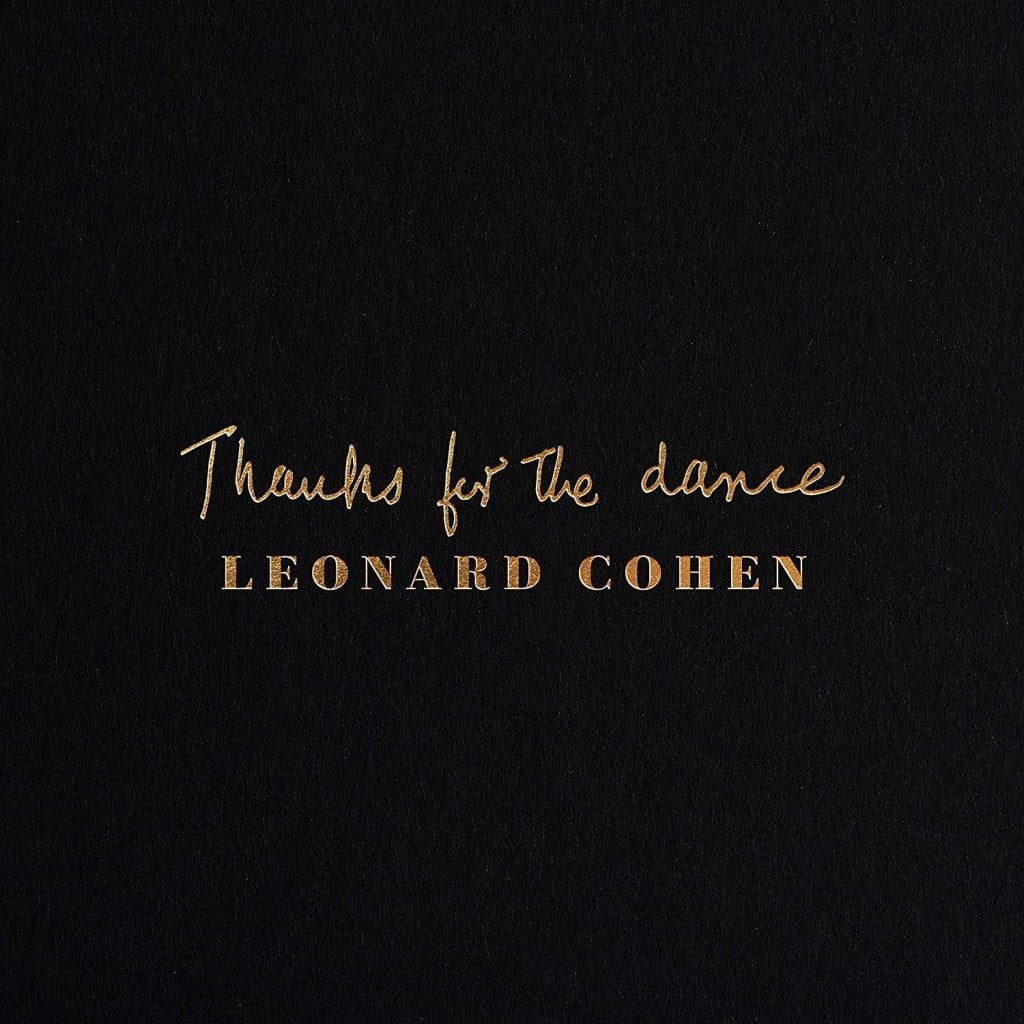 Leonard Cohen's aptly pensive album You Want It Darker was released just a few weeks before the singer-songwriter's death in 2016. Remaining from those recording sessions were various unfinished sketches (vocal parts with little or no instrumentation), which Cohen asked his son and producer Adam to bring to completion. The result is the surprisingly well-integrated Thanks for the Dance, highlighting Cohen's memento mori redux and added performances by Damien Rice, Daniel Lanois, and Beck, among others.
The album opens with "Happens to the Heart," a lyrical blend of loose narrative and declarative obliquities. "I was always working steady," Cohen resonantly sings, "but I never called it art / I got my shit together / meeting Christ and reading Marx." And: "Now the angel's got a fiddle / the devil's got a harp / every soul is like a minnow / every mind is like a shark." Javier Mas' Spanish laud (think flamenco sound) weaves between lines, giving the track an exotic and mercurial quality.
The title song, reminiscent of "Take This Waltz" from 1988's I'm Your Man, is a musing on the blessings, transactionalism, and struggle inherent to relationships and, by implication, the human experience, given its inescapably relational nature: "We're joined in the spirit / joined at the hip / joined in the panic." And: "Thanks for the dance / it was hell, it was swell, / it was fun." Jennifer Warnes and Leslie Feist offer invaluable texture to the track, underscoring how Cohen's oeuvre has been invariably enriched by the contributions of various backup singers, including Anjani Thomas, credited as the song's co-writer. "It's Torn" is a spoken-word segment sporting a slightly tedious AABB rhyme pattern. The piece includes striking images crafted around the word "torn" and Blakean inversions of conventional associations ("The lie in what's holy, the light in what's not").
On "Puppets," Cohen engages in personal, historical, and metaphysical reflections ("puppet German," "puppet Jew," "puppet presidents," "puppet troops," "puppet me," "puppet you," etc.). Throughout his work, Cohen has plumbed the teachings and visions of Buddhism and Judeo-Christianity as well as their inherent paradoxes and contradictions. On this track, too, he explores the interplay between freedom and fate, poeticizing such notions as karma, choice, and eschatology.
"The Hills" is a testament to the singer's awareness of impending death and his attempts (successful and not) to make peace with his life: "My animal howls / my angel's upset / but I'm not allowed / a trace of regret." Notable are backup vocals by Erika Angell, Molly Sweeney, and Lilah Larson. Ditto Matt Chamberlain's brisk and bright percussion part. "Listen to the hummingbird," Cohen sings on the album's final track, "don't listen to me." He closes with the prophetic adjuration "Listen to the mind of God / don't listen to me," his final tribute to nature and the divine, a prevailing sense that what warrants our attention is the source which has no beginning or end, rather than the frissons and frustrations particular to our individual lives (a further riff on Buddhism's four noble truths and the teachings of Christ).
Thanks for the Dance lacks the distinct melodies, atmospherics, and instrumental flourishes of Cohen's best work, including You Want It Darker; its charm, however, is that it features Cohen at his most wistful and least ornamented. More representative of Cohen the poet than Cohen the singer-songwriter, Thanks for the Dance shows the artist coming full circle: he commenced his creative career with verse, he ends with it too.
---