Legendary Canadian Songwriter Ups the Ante Again.
Posted On November 15, 2017
---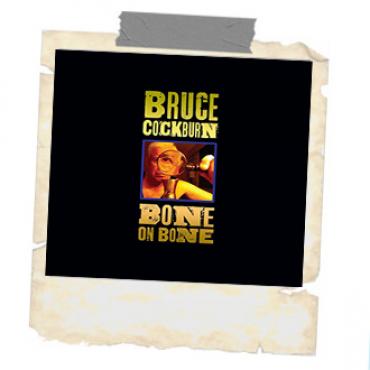 Bruce Cockburn? This is his 33rd album since 1970, yet his first in 7 years and a multi-Multi-Award winner but could probably walk unnoticed down most streets in his home country of Canada. That said his fans around the world do pore over his every release like Dylanaholics.
Even though I own three previous releases, strangely this is the first album of his that I've ever reviewed.
The passionately poetic States I'm In opens the album and sets the tone for what is to follow quite perfectly. Cockburn's voice sounds slightly weary but with fire around the edges as the band create a claustrophobic atmosphere that will make your chest tighten.
While it shouldn't be a surprise Cockburn follows this with a real punchy Folk song, Stab at Matter which features, and not for the time here, some sublime guitar and slide playing.
As a Master Craftsman Cockburn appreciates and studies other wordsmiths in his spare time, which has spawned 3 Al Purdys a re-imagining of 'a homeless man ranting and reciting the acclaimed Canadian Poet's works on the streets.'
'Stunning' and 'brilliant' spring to mind when I heard it the first time, and I still feel the same way about the song now.
Another couple of songs that instantly caught my attention were Jesus Train; a non-preachy song about the singer's love of Jesus alongside Twelve Gates To The City which has a Southern Baptist feel to it; both coming from Cockburn's Spiritual Beliefs.
I'd forgotten what an expressive voice Bruce Cockburn has; and his skilled storytelling combine perfectly on the two songs that vie for the title of 'Favourite Track'. Cafe Society has a sort of smoky Parisian swing to it, and appeals as Cockburn very subtly hits the nail on the head of the minutiae in a world I inhabit myself; gossiping, bitching, politicking and generally putting the world to rights over a Cappuccino or Americano or two for hours on end.
The other, a traditional slice of beautiful Canadiacana; Forty Years in the Wilderness is probably a self-portrait of the artist himself; but felt like a punch on the nose as he could have been talking about me too; and I feel plenty of other listeners will feel exactly the same way about this clever and literate song.
After all of these years Bruce Cockburn doesn't deserve the likes of me making comparisons; but his other albums are filed alongside David Olney, John Martyn and Bap Kennedy in my collection.
Released September 15th 2017
# This review was first published on the Rocking Magpie website.
---