---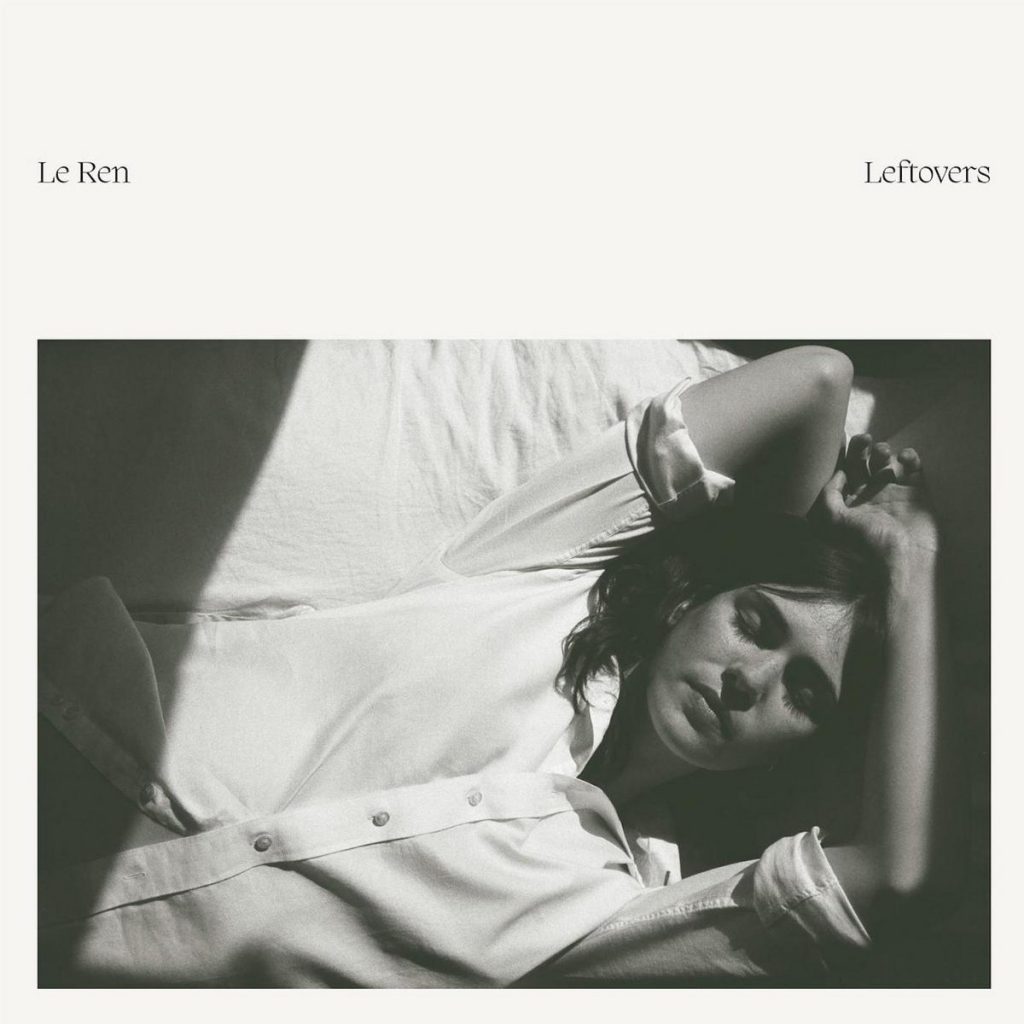 I've spent a lot of time listening to Le Ren (Lauren Spear)'s Leftovers while knitting a blanket for my childhood friend's baby. The more I listened to the Montreal-based singer-songwriter's debut LP, the more my knitting-filled listening sessions felt like kismet. Because on Leftovers, Spear touches on friendship, love, and motherhood — the very qualities helping to fuel my blanket making.
Produced by Chris Cohen and recorded in a rented house in Portland, the folk songs of Leftovers have a sweet, homey ease that will make you return to them again and again. Across the album, an acoustic guitar is leisurely plucked or strummed and the additional instrumentation — pedal steel, cello, banjo, fiddle, and more — is akin to a warm breeze blowing through an open window. Lyrically, meanwhile, each song overflows with striking emotions.
On "I Already Love You," Spear reflects on whether she wants to become a mother: "All my life you have been a stranger / still I feel that I know your face," she sings, and "Dyan" is an ode to her own mother. While Spear returns to heartbreak a number of times on the album, including "Was I Not Enough?", where she mournfully asks an ex the titular question, her friends always feel like an antidote to her pain. On "Friends Are Miracles," for example, Spear celebrates her friendships and the unparalleled joy they provide: "we are miracles standing as tall as we can and we're making it through."
Fittingly, Spear surrounds herself with friends on Leftovers. She collaborates with Buck Meek (Big Thief) and Kaia Kater, and "Annabelle and Maryanne," a tribute to Spear's friendship with filmmaker Ali Vanderkruyk, is a stunning duet with Tenci (Jess Shoman) that has one of the album's best lyrical moments: "When you've got no one to hold, then hold onto the words that I say / that I will be yours and you will be mine, come what may." By album's end, Leftovers will become your trusted companion.
---