Laura Veirs Taps into Solitude on 'My Echo'
Posted On October 21, 2020
---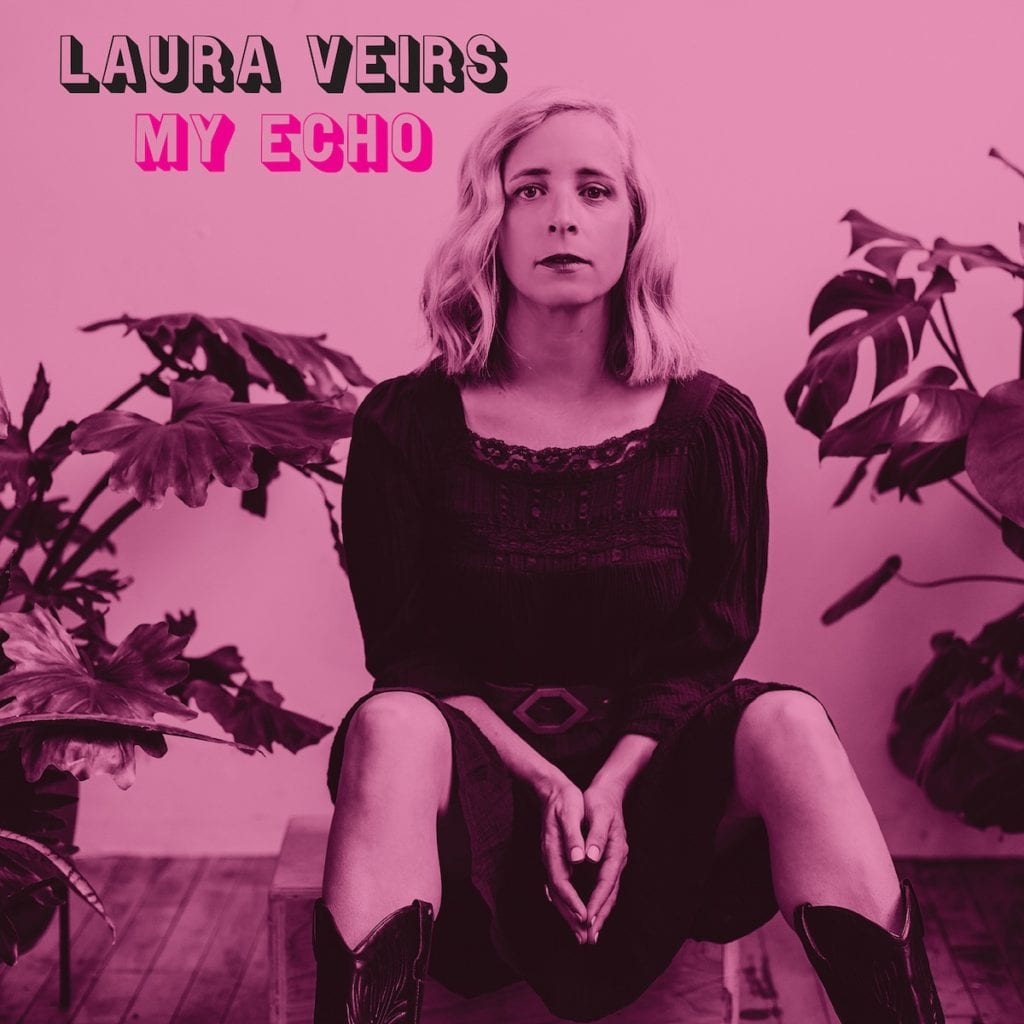 "In another space and time / California's not burning / and the seas don't rise," Laura Veirs sings on her new solo album My Echo, her 11th. "I'll meet you there and I / will remember the day / that the internet died / We found peace of mind." Grappling with the disintegration of the world around her — the environment, the dissolution of her marriage, the daily political shitstorms — Veirs taps into a beautiful solitude.
My Echo is haunted by uncertainty and what-ifs. Veirs' soft meditations on what it means to be free, whether it's from the confines of her relationship or from the confines of her own psyche, read like a dark book of poetry. No surprise, as she was meeting monthly with a poetry group in the midst of writing the record. Her lyrics explore the toxicity of social media, the flashing memories of youth, and her own anxieties around mortality. With the driving, lo-fi "Turquoise Walls," she obsesses over the whereabouts of a lover, driving herself to the brink of insanity as the minutes tick by, unable to do anything but stare into space. On the shimmery "Memaloose Island" she vividly recalls an autumnal scene during better times, driving back amongst dead leaves and appreciating the feeling of just being present in that moment, however fleeting. On the piano-laden lullaby "End Times" she realizes the magnetic pull between two people, even after the love has left. The orchestral, up-tempo "Burn Too Bright" allows us a more intimate position, a fly on the wall in the studio between Veirs and My Echo producer Tucker Martine, who also happens to be Veirs' ex-husband.
Veirs' vocals are stunningly spare on My Echo, and complemented by guest appearances from Jim James' ghostly wail, plus the likes of Bill Frisell's guitar and Karl Blau's bass. The dreamy arrangements of synth, strings, trombone, keys, and banjo create rich textures that allow Veirs' voice to float on top, breezy and weightless. We hear her imagining herself on the other side of the pain and loneliness she was feeling so intensely in the writing of this record. But even better, we hear her basking in it, mastering the art of doing nothing, a timely coincidence.
---