Larkin Poe Finds 'Kindred Spirits' Inside the Songs They Cover
Posted On November 19, 2020
---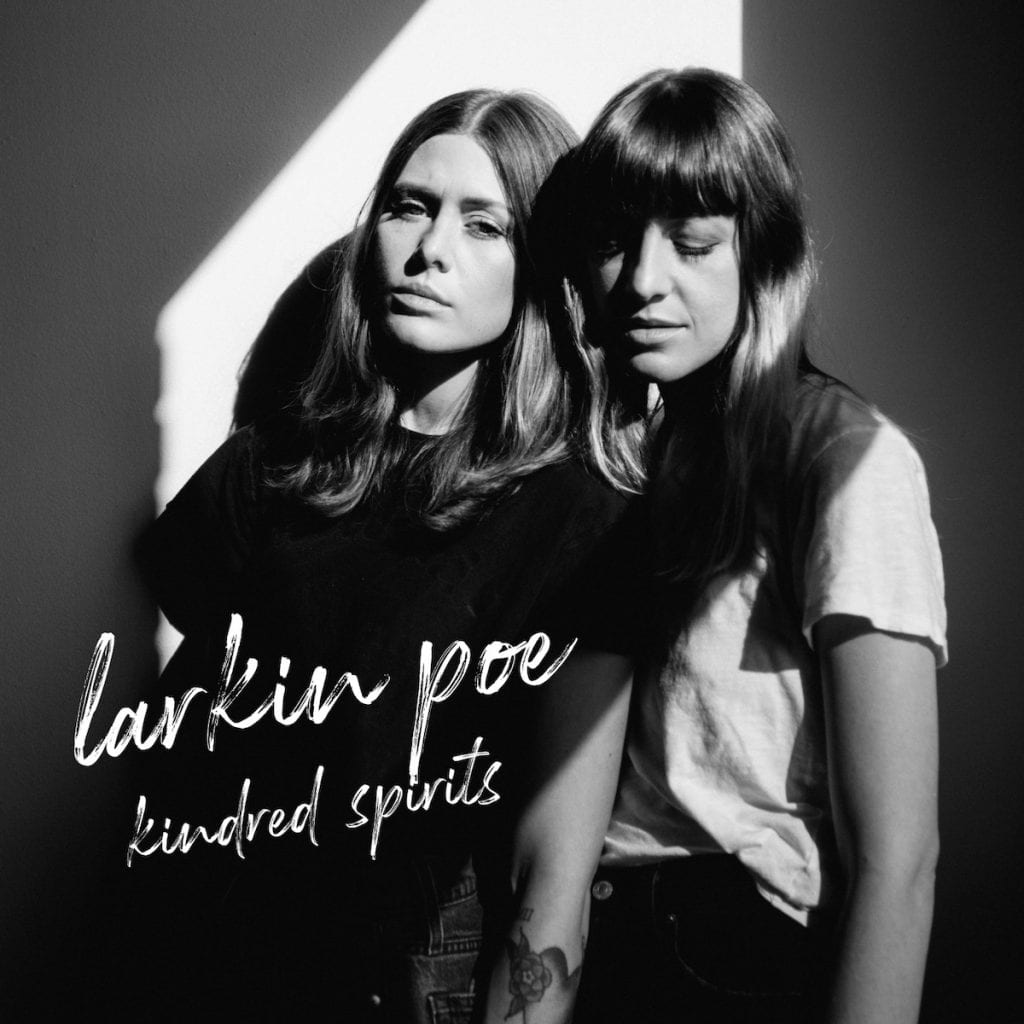 Cover albums can be tricky. Sometimes they fail because the selection of songs doesn't appeal broadly, but the greatest challenge to any artist covering other songs is capturing the spirit or beauty of the original — then going beyond. The best cover albums deliver versions of the songs that reveal unheard nuances or go in surprising musical directions, sometimes driving the listener back to the originals to listen to them anew.
On Kindred Spirits, Larkin Poe — sisters Rebecca and Megan Lovell — offers spare versions of songs originally recorded by artists including Robert Johnson, Lenny Kravitz, Elton John, and Phil Collins. These close-to-the-bone versions dwell in the musical spaces that the originals open, and they follow down notes and phrases that sparkle with sonic brilliance. Larkin Poe's take on Johnson's "Hellhound on My Trail," riding along Megan's sunny lap steel, turns in a bright country blues as the album opener. The duo slows down Elvis' "(You're the) Devil in Disguise," opening the song with a screaming lead line that strolls into an echo chamber of horrors that mimics the prowling devil at the song's center. The song evokes the hellishness of a relationship gone bad.
Larkin Poe's straight-ahead take on Phil Collins' "In the Air Tonight" captures even better than the original the sparse beauty of the song, but the duo rocks a little unsteadily on Bo Diddley's "Who Do You Love?" Larkin Poe's ethereal version of "Nights in White Satin" lends new life to a song that's been overplayed for too long, while their sprightly version of the Allman Brothers' "Ramblin' Man" is a bluegrass rambler that sounds as if Dickey Betts took his slide guitar to his local hoedown.
The standout on the album is the duo's version of Derek and the Dominoes' "Bell Bottom Blues." The pair's aching harmony and the harmonic divergence from the song's opening lead phrases conjures the plaintive tone the song has always evoked.
Kindred Spirits is the perfect title for the album: The spirit of these songs lives in Larkin Poe, and they carry that spark across generations for a new group of listeners.
---