Kokomo Kings View Retro Rock Through a Scandinavian Lens
Posted On November 5, 2021
---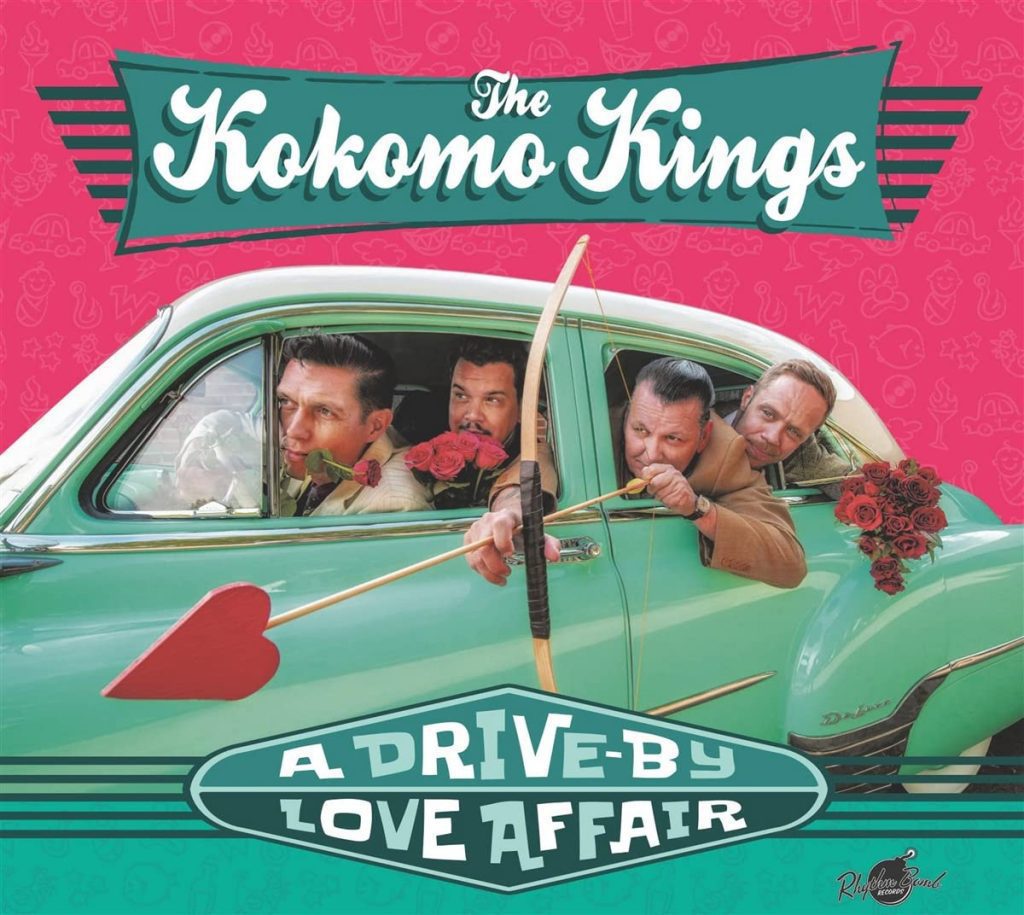 "It's a quarter to trouble and we're halfway to hell," guitarist/vocalist Martin Abrahamsson announces on the title cut of the Kokomo Kings' latest, A Drive-By Love Affair. It's a fitting introduction to the groovy, hellbilly-bent offerings the Swedish-Danish quartet has been cranking out since their "Artificial Natural" single debut in 2012. Filtered through a Scandinavian lens, the band lays down rattly, greasy rock and roll that doesn't stray far from a carload of Chuck Berryisms in tone and content. But these guys are no Berry clones — they're gathering up stuff from all over, often sounding like fellow R&B/ rockabilly/blues hunter-gatherers The Fabulous Thunderbirds. Although they label themselves as a rhythm and blues band, they bring much more to the table than that. There's plenty of rockabilly lurking in the grooves here, and a wheelbarrow full of bluesy rock as well.
Bassist Magnus Lanshammar wrote all the tunes, as he has done for most of the Kings' output. It's killer stuff, fresh and feisty, rocking and reeling in the years without getting stuck in retro purgatory.
"Buckle Up" choogles and clangs along Berry's duck-walking highway, honkin' at anything that dares to get in its path.
Hard to believe that "No Dinner Tonight" wasn't grafted from a Fab T-Birds setlist. Texas twangy with a vocal close enough to Kim Wilson's to be his twin, it's a shack-shaking hoedown fit for throwin' down with a dance floor tantrum.
The T-Birds image flickers in and out once again on "She's Shaking Up a Storm," a Swamp Thang bigfootin' travelogue enhanced with bucketloads of reverb-drenched guitar.
Like a merger between the Dave Edmunds-Nick Lowe pub rockin' project Rockpile and the T Birds, the band's twin guitarists, Ronni Auðar-Boysen and Abrahamsson, light up the Western skies with their chewy, twangy guitar work on "A Million Stars" as the duo do some serious rockabilly struttin'.
What makes this stuff so appealing is that while the songs are similar in tone, each takes just enough of a sidestep from the others in the pack to keep things flowing. The presentation here would work as a rabble rousing setlist just like it is, well balanced enough to keep a live crowd focused on the musicianship while they were dancing their asses off and shoutin' for more.
---