'Kingfish' Debut Finds Student Becoming a Master
---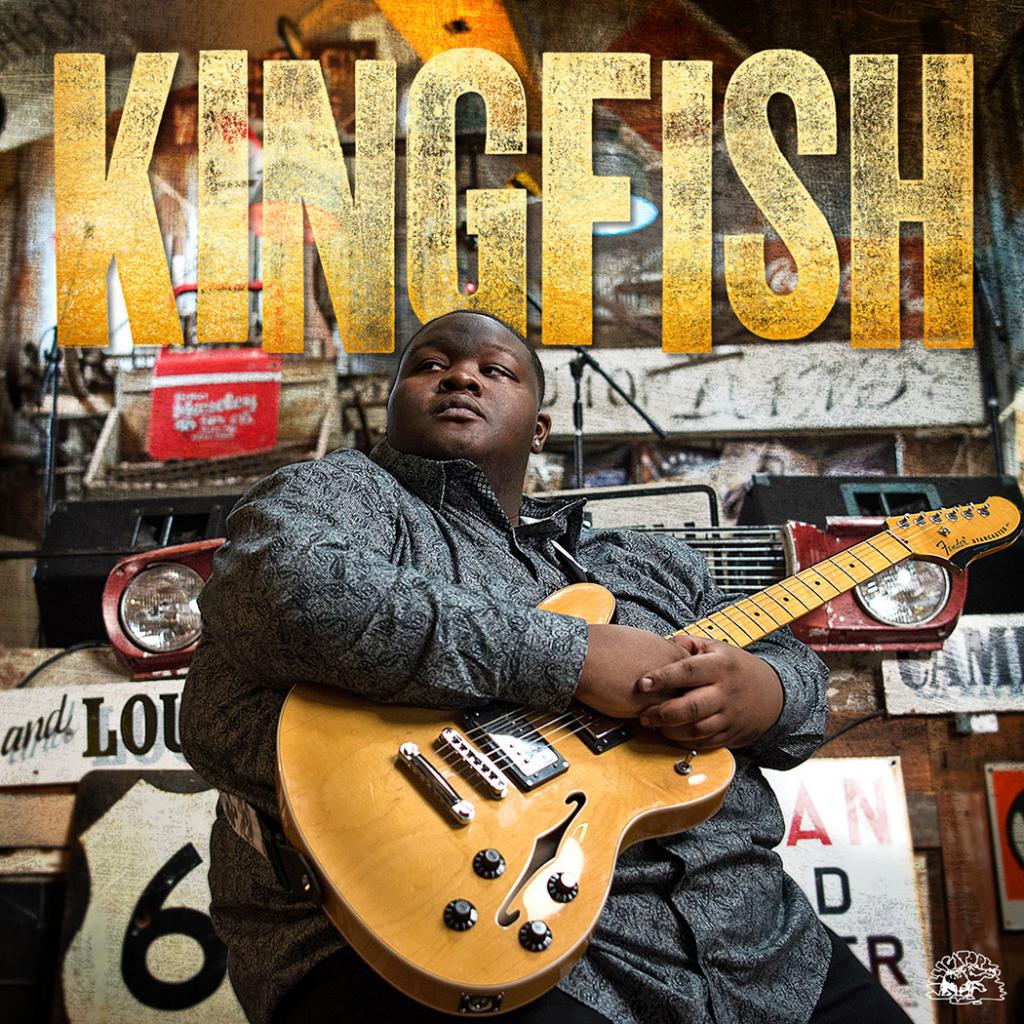 Having the blues is a common problem. But dealing with that problem in a unique way that tells your story without relying on worn-out clichés is quite an accomplishment. Christone "Kingfish" Ingram is only 20, but the Clarksdale, Mississippi, native seems to have mastered that technique with his debut on Alligator Records.
Mentored by heavyweights including Buddy Guy, who appears on Kingfish on "Fresh Out," and Keb' Mo', who plays and sings on multiple cuts, Ingram interprets Delta blues with a fresh approach that pulls it up out of the mud but still leaves the roots clinging to it.
James Brown and Parliament/Funkadelic alumnus Bootsy Collins also boosted Ingram's career by sharing his YouTube videos, and Ingram has broadened his fan base by sharing bills with Robert Randolph and The Tedeschi Trucks Band.
Buddy Guy is a daunting accompanist for any young player to share a track with, but even with Guy taking on the vocals on "Fresh Out," Ingram holds his own on the slow drag written by producer/drummer Tom Hambridge, chicken pickin' then swapping stinging licks with Guy, leading off with a blistering solo Albert Collins would have been proud of before Guy jumps in and blows the joint up.
"It Ain't Right," co-written by Hambridge and Ingram, is a rattly rocker that shows off Ingram's shredding skills, once again getting a frosty Collins sound with all the power and glory of a seasoned performer three times his age.
The Kingfish mellows out on "Been Here Before," a reaffirmation of his belief that he's an old soul: "Some days I feel so different / It's like I don't fit in / Some kids like the greatest hits / But I dig Guitar Slim," Ingram proclaims. He admits he's not quite sure of the containers his previous appearances might have been encased in: "I might have been a rooster / Might have been a goat / Might have been the king of the jungle a long time ago / All I know is blessings follow me where ever I go."
Even when he shares vocals and guitar duties with Keb' Mo' on "Listen," he makes his presence known with Allman-esque guitar figures and his soulful call and response with Mo'.
Ingram shows off his vocal versatility on the torchy "That's Fine By Me," softly crooning while he lays down some B.B. licks behind his mellow delivery.
It's a stunning debut from a young bluesman with an ancient soul and a large presence in the here- and-now.
---