Kelcy Mae Puts Her Soul to Music on Ever More Nest Debut
Posted On October 11, 2018
---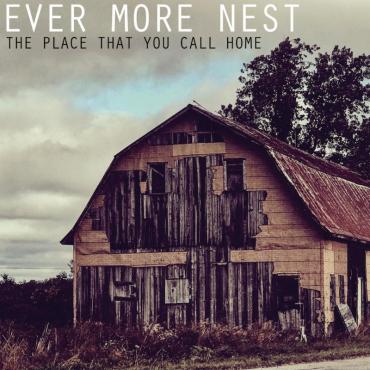 Kelcy Mae is a wandering soul throughout Ever More Nest's debut album The Place That You Call Home. Ever More Nest is the passion project of the New Orleans-based singer-songwriter who called on several esteemed musicians, including producer Neilson Hubbard, and took to Music City to create a contemplative narrative. Over the course of 10 tracks, Kelcy Wilburn (who performs under the name Kelcy Mae) stretches her imagination, causing a rippling effect that forces the listener's mind to expand as well.
She opens the project with a series of introspective thoughts poured into "Unraveling," where she observes the world and her place in it. "How many times I have walked this path just to turn around and walk it on back … / … how do you know which way to go," she ponders over a dreamlike melody where the drums create an effect of marchers in the background. There's a peaceful spirit that Wilburn carries through the album, even in the midst of dark lyrics such as "I've got my regrets, still there's something I ain't never said / I think I'm a failure and I'd rather be dead." Yet she still paints pretty pictures in one's mind with melodies that calmingly blend Americana and country in a manner that feels personal, like the visions she brings to life through the green trees in "North Mississippi," or a "house on a ridge with a great mountain view" and an image of physically shooting for the stars as she details "I knew it'd be hard, but I still I took my aim at the night and pulled back the hammer at the first sign of light" on "Town with One Horse."
Wilburn grew up in Louisiana and uses her roots to put the idea of home into a grander context, like when detailing the lake and trees that surround her while feeling "settled and restless" on "North Mississippi." But the Shreveport native dives even deeper in "Broken Bones," capturing magic and also profound sadness as she explains "nothing can break your heart quite like the place that you call home … life is all rainbows and pain and sometimes the colors just aren't the same after an extraordinary rain," evoking sincere emotion over a gentle piano and fiddle. She adds a dark mood with "Gimme That," a brooding number that details the temptation of show business and the glamour of "the skyline full of dollar signs and good times."
Wilburn expresses a true vulnerability throughout the project, such as when she admits that she feels out of control on "Major Tom" or conveys how it feels to settle on "Town with One Horse," telling the story of a woman with "fire in her eyes" longing for the American dream while the person she desires only wants for "whiskey and women," creating a modern version of a classic country song where Grand Ole Opry fiddle player Eamon McLoughlin shines.
Wilburn was inspired to name her brilliant brainchild Ever More Nest based on a quote from a poem by Mary Ann Samyn connecting to its sense of nostalgia, space and time. She infused that complex notion into The Place That You Call Home, a beautiful tapestry weaved from thought-provoking messages and Wilburn's honest soul.
---