Keb' Mo' Finds the Positive on Genre-Spanning 'Good to Be'
Posted On January 19, 2022
---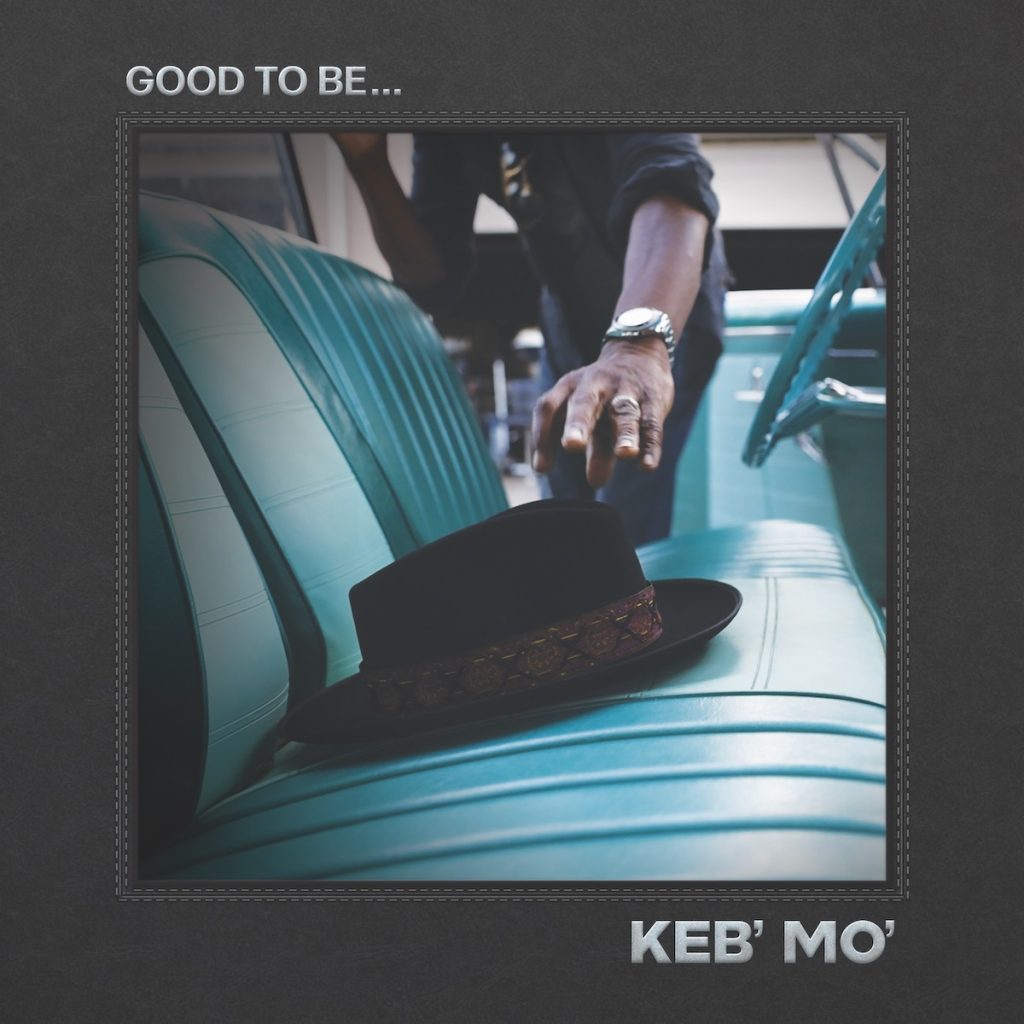 Kevin Moore has always insisted he's not a bluesman. But as alter ego Keb' Mo', he's racked up a lot of awards and attention for his bluesological journeys, including four Grammys in blues categories. Yet he still says he's not consistent enough in that genre to be labeled a bluesman.
On his latest, Good to Be, he reinforces that statement with a collection of originals that defies genre pigeonholing. There's a country flavor on the songs co-produced with Vince Gill, but fellow co-producers Tom Hambridge (whose credits as producer, composer, and percussionist include Buddy Guy, Lynyrd Skynyrd, James Cotton, and Lee Ann Womack) and Old Crow Medicine Show frontman/ fiddler Ketch Secor bring in different flavors, from Americana to rock to soul and beyond.
The Gill/Mo' collab "Good Strong Woman," with Gill on resonator guitar and backing vocals, provides the hardest tug toward country courtesy of Darius Rucker sharing the lead with Mo'. Sounding like something Clarence Carter might have cut on his 1970 album Patches, Mo's got the soul, Rucker's got the dirt track laid down, and Gill's got the down–home frills in place to pretty it up. "She will never leave you if you treat her right / She'll be there in the morning 'til the late at night / She's the kind that's never gonna let you down / Makes you put the brakes on the runaround," Mo' and Rucker proclaim.
Mo' wrote or co-wrote all the tunes on Good to Be, with the exception of his great cover of Bill Withers' "Lean on Me." He doesn't fool around with Withers' masterpiece, performing it like the original, with a beautiful rendering enhancing Withers' gospel soul delivery.
The title cut is not what you'd expect coming straight out of Compton. On "Good to Be (Home Again)" Mo's birthplace is rendered a tad more fondly and nostalgically than the way Ice Cube, Dr. Dre, Eazy-E, DJ Yella, and MC Ren described it in 1988 as members of NWA.
"Back on the block, back in the hood / Who would've known, that it would feel so good," Mo' sings wistfully. "This is the place, that made me strong / I gotta whole lotta memories, I've been gone too long," Mo' laments, his verses backed with a Caribbean lilt, riding out into the country on the choruses. But he's not pining for the past: "My old barber shop, still goin' strong / But it's too damn bad my hair's all gone." He gracefully accepts his place in the now, glad to have had the experience and just as happy to have moved on. "It's good to be young / Good to be old / It's good to be here / It's good to be anywhere."
If you were looking for a slot to stick Mo' in, "The Medicine Man," co-produced with Secor, sums up what the Moore/Mo' persona is all about. It's all over the place, genre-wise, a soulful tumbleweed rolling, collecting all kinds of musical lint as it bops along. Part hoedown, part sermon, part good-time throwdown, the serious medicinal message is rolled up in an easy-to-swallow prescription. "The whole damn world is singin' the blues / The president lost, but he don't want to go / Mother Earth, she needs a little help you know," Mo' diagnoses. But he has a solution: "I can't tell what the future holds / It might turn to crap, it might turn to gold / Maybe the bees might teach the pigs to fly / But I'm just gonna love everybody 'til the day I die."
The doctor is in. Listen, learn, and heal.
---