---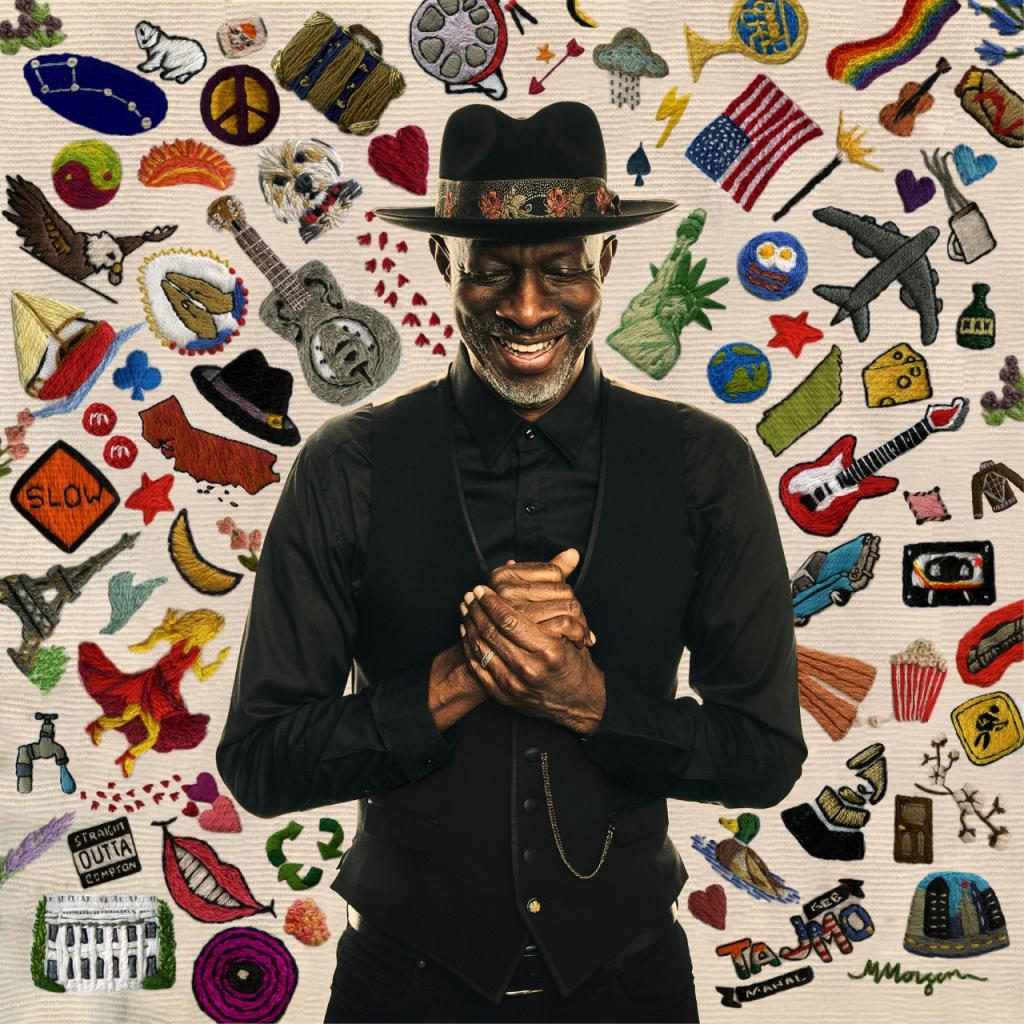 Kevin Moore has a dual personality. Since 1994, he's been letting his alter ago Keb' Mo' out to play. Heavily influenced by frequent collaborator Taj Mahal, whom he's worked with as a fellow artist and producer who guests on the current album, Mo' blends Mahal's loyalty and no-nonsense delivery of traditional blues with his own fluid, mellow take on the woke-up-this-mornin' business. But Mo' is no Mahal clone. He's his own man, able to bend and twist with the rhythms pulsing in his head and through his veins.
Mahal slides in to help out on this one, playing bass and adding background vocals on "Don't Throw It Away," his trademark grizzly growl adding the response to Mo's call on this back-porch stomper. Mo's vocals can sound as velvety smooth as Eric Bibb's, but he can also drop down in the gravel with Mahal, as he does here, so the two sound like crusty siblings with shared tonsils.
The title cut was inspired when Mo' saw the aftermath of a tornado when he was in the state playing a benefit with Kenny Wayne Shepherd in 2013. The song addresses the grit and perseverance of Oklahomans after natural and manmade disasters, with guest Robert Randolph's lap steel weeping in sympathy like a Theremin.
"I Remember You" gives Mo' yet another personality, peeking out through the eyes of Junior, a Memphis native who didn't inherit his hustler dad's pickup skills and lets a mysterious dame slip away, leaving him indelibly scarred with the memory of her walking away.
Mo' teams with Rosanne Cash for the first time on "Put a Woman in Charge," with Cash proclaiming "We're gonna feel the magic when the girls take over" to the accompaniment of a spaghetti western soundtrack galloping along behind her.
There's more grrl power on "Beautiful Music," with Mo' mate Robbie Brooks Moore joining her husband for a country-flavored mutual love declaration like an Ashford and Simpson '80s soul flashback.
It's business as usual for Mo', which sets the bar pretty high for would-be followers looking to compete with his resonator skills and mellow vocals. Mo's career path is littered with Grammys and Handys, and this outing may well put him on track for more statuettes for his mantel.
---