K.C. Jones Plays with Parallel Universes on 'Queen of the In Between'
---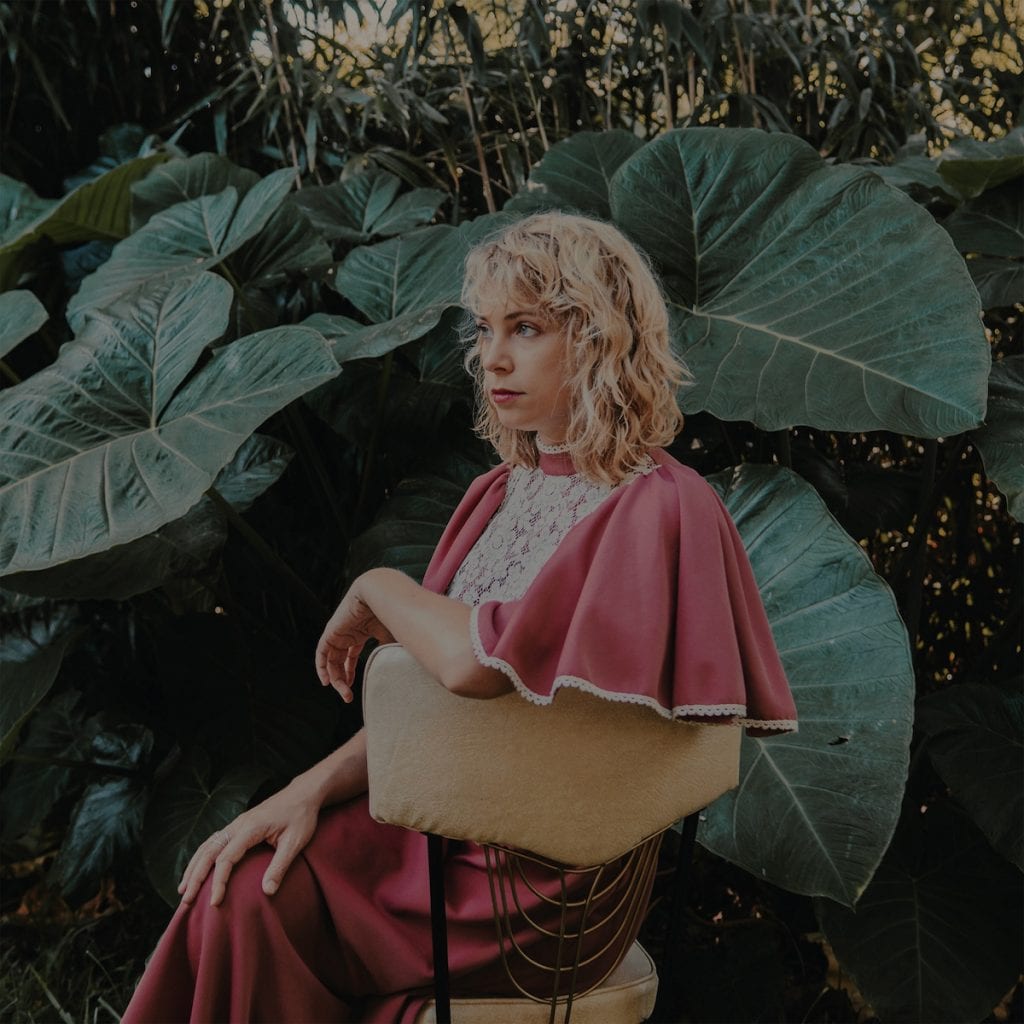 What a year to meditate on feeling like you're on the outside of things! With her buttery voice, K.C. Jones takes a break from her band Feufollet's Cajun French music to deliver a powerful album about life on the fringes: The Queen of the In Between. While her lyrics speak to intense isolation, you'll have to pay attention to find it: Jones delivers each track with ironic detachment, creating a divide between her performance and the lyrics that gives the listener more than enough room to insert their own experiences into the songs.
Queen is a giant helping of Southern gothic paired with early rock and roll, indie folk, and aloof steel guitars, a throwback to Kelly Hogan's I Like to Keep Myself in Pain. The album seems to construct a parallel universe: Its casual grace gives one the sense of dancing underwater in a half-heartedly decorated VFW hall, a series of painful slow dances in bobby socks, and breaks between songs punctuated by vape pens. For all of Jones' careful reverence to the old, her confessional style is refreshingly modern.
"I've Got Time," for example, is humorous while effortlessly cool, even as it outlines the beginnings of a nervous breakdown. As the narrator describes their anxiety spiral, the music suggests that they've already given in to it. The song's confident two-step rhythm is constantly interspersed with conversations and telephones just at the edge of our hearing, pushing and pulling us between serenity and tension.
"Bring the House Down" is a tale of furies told with reserve. While Jones paints a picture of the encounter she anticipates, her backing ensemble finds pleasure in anticipating the conflagration that will soon emerge, illustrating that revenge is truly a dish best served ice cold. Meanwhile, the baritone guitar on "Holding Out on Me" is reminiscent of Twin Peaks: nostalgia, new wave, and a nod to rural musical traditions.
The second half of the album brings in more elaborate Buddy Holly-style numbers and a bigger sound. "Stop on the Way," an acknowledgment that the narrator's current partnership isn't meant to last, though that isn't her preference, has a heavier sound, with pounding guitars and a chugging organ. Yet the casual cruelty of "I Didn't Mean It" suggests that when we feel detached from others we aren't always blameless victims.
Jones' coup de grâce comes right at the end. While the title track is a masterful climax to the album, "Lost My Way" is the clincher, carefully outlining the album's themes with a ballad that will gently and precisely pick apart your heart.
The Queen of the In Between might sound like a party — or at least like a lounge act — but it is in fact a vessel for the grief, anger, and loneliness we've collectively experienced over the last year and a half. Let it wash over you, and leave you a little bit stronger than it found you.
---