Julien Baker Turns Up the Volume on 'Little Oblivions'
Posted On February 24, 2021
---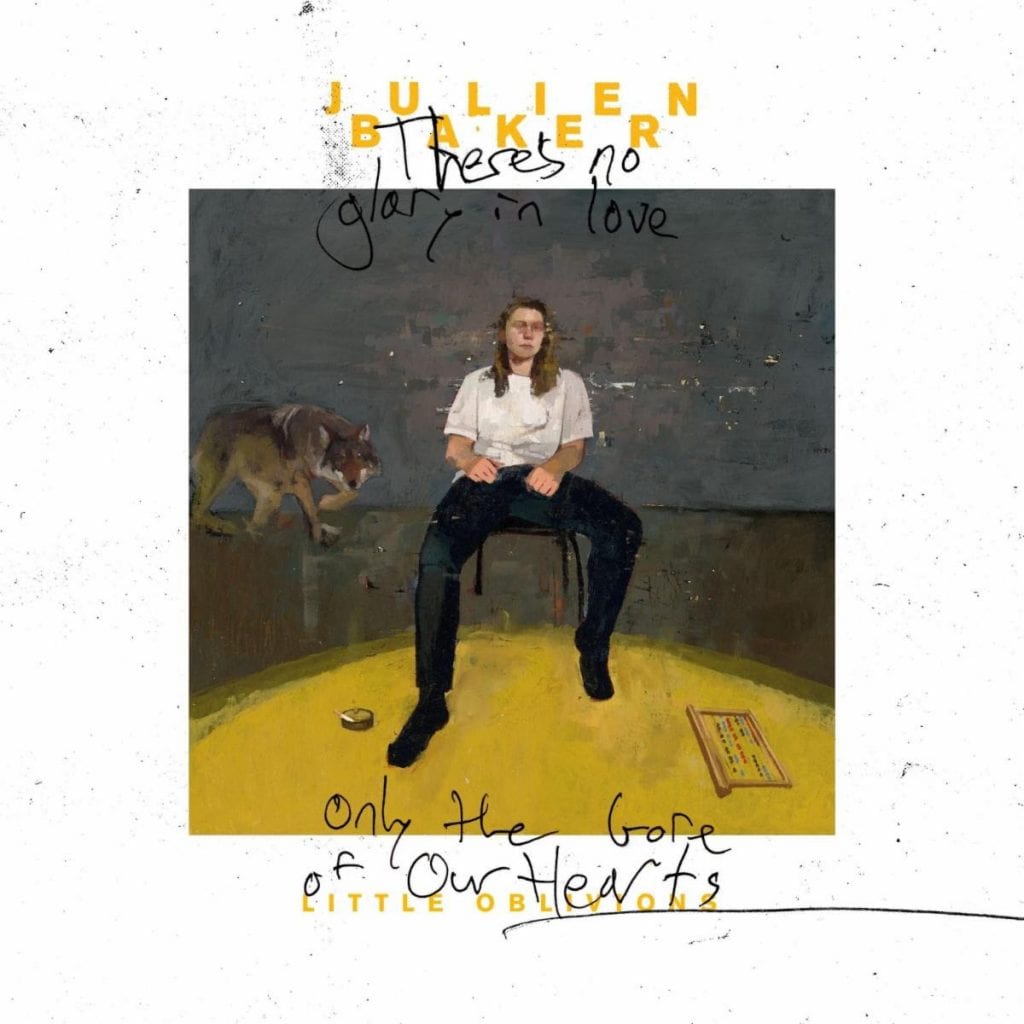 It turns out that the pure vocal power and wrenching emotional lyrics of Julien Baker with a full band backing her are just as effective a catharsis in these trying times as the stripped-down version we knew before, when it was just Baker and her guitar. Little Oblivions, Baker's third full-length solo record and first since 2017, finds the singer-songwriter exploring a more textured instrumental terrain, with big, decadent arrangements behind that signature rip-your-heart-out voice. Baker's sound has always been big thanks to that voice, but with Little Oblivions, the experience of hearing her is fully immersive, with keys, drums, and guitars giving her songs a louder, more cinematic scope.
Recorded ahead of the pandemic, Little Oblivions is the kind of record you will want to blast at full volume and shout-sing along to blow off some steam, to let something loose. That extra volume goes a long way to build atmosphere in the album's middle third, beginning with the satisfying percussion drop of "Faith Healer," segueing into the catchy phrasing of "Relative Fiction," and winding down with the torch song ballad "Crying Wolf." The latter, though one of the album's quietest moments, especially benefits from the dramatic echo of piano and the shadow of ghostly harmonies. Baker has found a way to bolster the cool-toned weariness of her voice with driving beats and sweeping melodies.
Lyrically, Baker is still exploring the devastating ways our demons devour us, and the scrappy ways we surprise ourselves by fighting back against them. In the gritty and gory "Bloodshot" Baker plays the martyr in the push and pull of a messy relationship, and in "Song in E" she faces the wrath of addiction, drinking to numb the pain of human existence. "I wish that I drank because of you and not only because of me / Then I could blame something painful enough not to make me look any more weak," she sings. And in "Favor" she's joined by boygenius bandmates Phoebe Bridgers and Lucy Dacus on breathy harmonies as she recounts the alienation that comes with feeling like you're a burden to everyone around you.
The alcohol-soaked beauty of Little Oblivions shows Baker's songwriting in all of its bodily, self-sabotaging glory. It is unabashed vulnerability, real and raw, and Baker forces us to look at it head-on.
---