Julian Lage Explores Numerous Musical Contours on 'Love Hurts'
Posted On February 21, 2019
---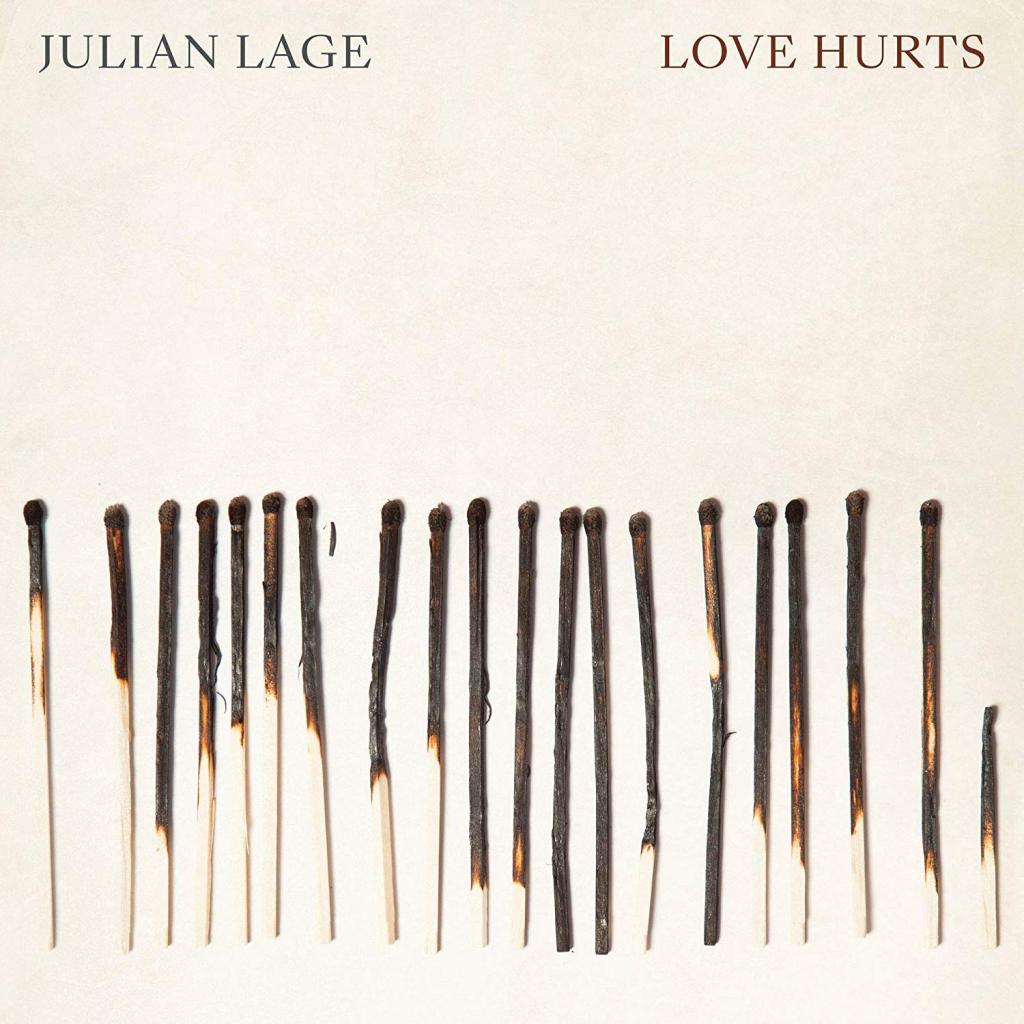 From the top, the discerning listener knows that Julian Lage's Love Hurts is not a pedestrian jazz guitar album.
For starters, Lage — accompanied on this deep 43-minute effort by drummer Dave King and bassist Jorge Roeder — layers droney opening track "In Heaven" with barely there static distortion. Even with that slight edge, it's more accurate to call music like this experimental rather than jazz.
For jazz to regain a broader relevance and a deeper acceptance, it may need to keep bridging over to other musical styles. A CBS News poll last year found jazz was among the least popular forms of American music, tied with hip-hop with only 7 percent of respondents claiming it as their favorite type. While the genre continues to have a fervent, dedicated fan base, most of its recent successes have been when it crosses into soul fusion (see: Kamasi Washington) or a wide-open roots landscape (see: Bill Frisell).
Luckily, Lage knows no bounds. The 31-year-old California native and Berklee College of Music graduate has credits on records from artists ranging from mandolin icon David Grisman to Wilco guitarist Nels Cline to avant-garde weirdo John Zorn.
"I've been so lucky to be a part of a lot of music making that's kind of different from one another," the Grammy-nominated Lage says in the press materials for Love Hurts, the follow-up effort to last year's also-impressive Modern Lore. " … I want to not distill but maybe focus those efforts, so you could hear one song by us and say, wow, there's all these things going on. It's living in harmony with itself."
In that free-range spirit, Love Hurts rapidly moves from the ominous opener to two fast-paced selections: a skittery take on Ornette Coleman's "Tomorrow is the Question" and a firecracker rendition of Keith Jarrett's "The Windup." On each of these, Lage explores the outer limits on guitar while the rhythm section of King and Roeder keep somewhat of a leash on the whole thing. At roughly four minutes apiece, both songs are delightful, compact homages to storied jazz searchers.
The album's heart and soul is, indisputably, the masterful cover of Boudleaux Bryant's "Love Hurts." Lage's version deserves its rightful place in a curated playlist alongside those made famous by The Everly Brothers, Roy Orbison, and, yes, Nazareth. Here, Lage's title cut is subtle and straightforward, confident in the quiet places between lines. King, known for his work with The Bad Plus, pulls back on drums to let Lage soar gracefully on this old standard.
The back half of Love Hurts is less memorable: It kind of drifts along, plenty pleasurably, but with nothing truly arresting. "Encore (A)" strikes a groove with a serpentine guitar melody and some improvisational flair. "Trudgin'" may be dreamy to some and plodding to others. And "I'm Getting Sentimental Over You" — popularized by big band man Tommy Dorsey — is a fairly direct cover.
The end cap is a grand doozy, though, in the best sense of the word. Lage and gang leave us with a sneakily building take on Roy Orbison's "Crying." A slightly distorted drums-guitar march at the midpoint and at the end provide tremendous payoff, capping an adventurous, exploratory jazz guitar album.
---