JP Harris Dives into Traditional Folk Tunes on Heavy-Hanging 'Don't You Marry No Railroad Man'
---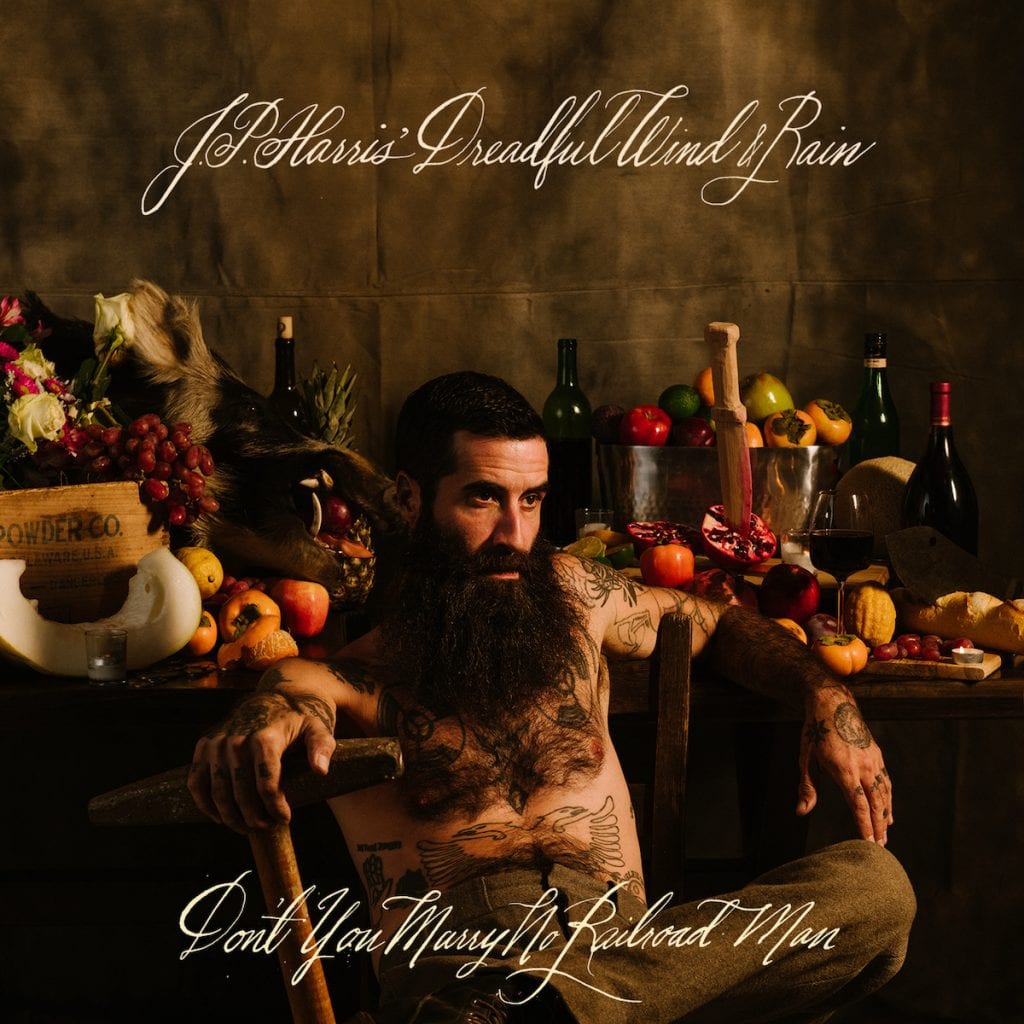 For his latest release, Nashville-based musician JP Harris eschews the honky-tonk stylings found on his work with the Tough Choices, like 2014's Home is Where the Hurt Is and 2018's Sometimes Dogs Bark at Nothing.
On Don't You Marry No Railroad Man, he instead spins out a lean, bleak old-time sound.
Billed as JP Harris' Dreadful Wind & Rain, the skilled performer pairs up with Chance McCoy of Old Crow Medicine Show on this fresh LP for Free Dirt Records.
"We weren't worried about the takes," Harris says in the press materials for the album, recorded in rural West Virginia. "We were wearing cut-off short shorts and no shoes in an old sharecropper's shack and going to the creek to drink beer instead of recording about half the time."
That ramshackle style shines through, although the record does not allow much light to enter. Befitting the oft-bleak subject matter of traditional folk songs, Don't You Marry No Railroad Man highlights a heavy-hanging brand of performance that's low on levity.
Harris leads the momentum — at least where it sparingly exists on this rather languid record — with a steady banjo, while McCoy offers balance (and sometimes a harrowing, creeping drone, as on "The Little Carpenter") on fiddle.
"Closer to the Mill (Going to California)" is alive with possibility and one of only two upbeat tracks (along with "Otto Wood") on this overwhelmingly somber album.
The instrumental "Last Chance," which appears roughly midway through the album, provides a decent change-up. However, as a whole the record feels rather monotonous, making Don't You Marry No Railroad Man somewhat of a slog as a singular album listening experience.
That said, this haunting brand of Americana noir sits well on the proverbial shelf next to other Free Dirt titles from artists like Anna & Elizabeth and Jake Blount.
---