Jonah Tolchin's 'Fires for the Cold' Sets a Pensive Mood to Warm the Ears
Posted On September 12, 2019
---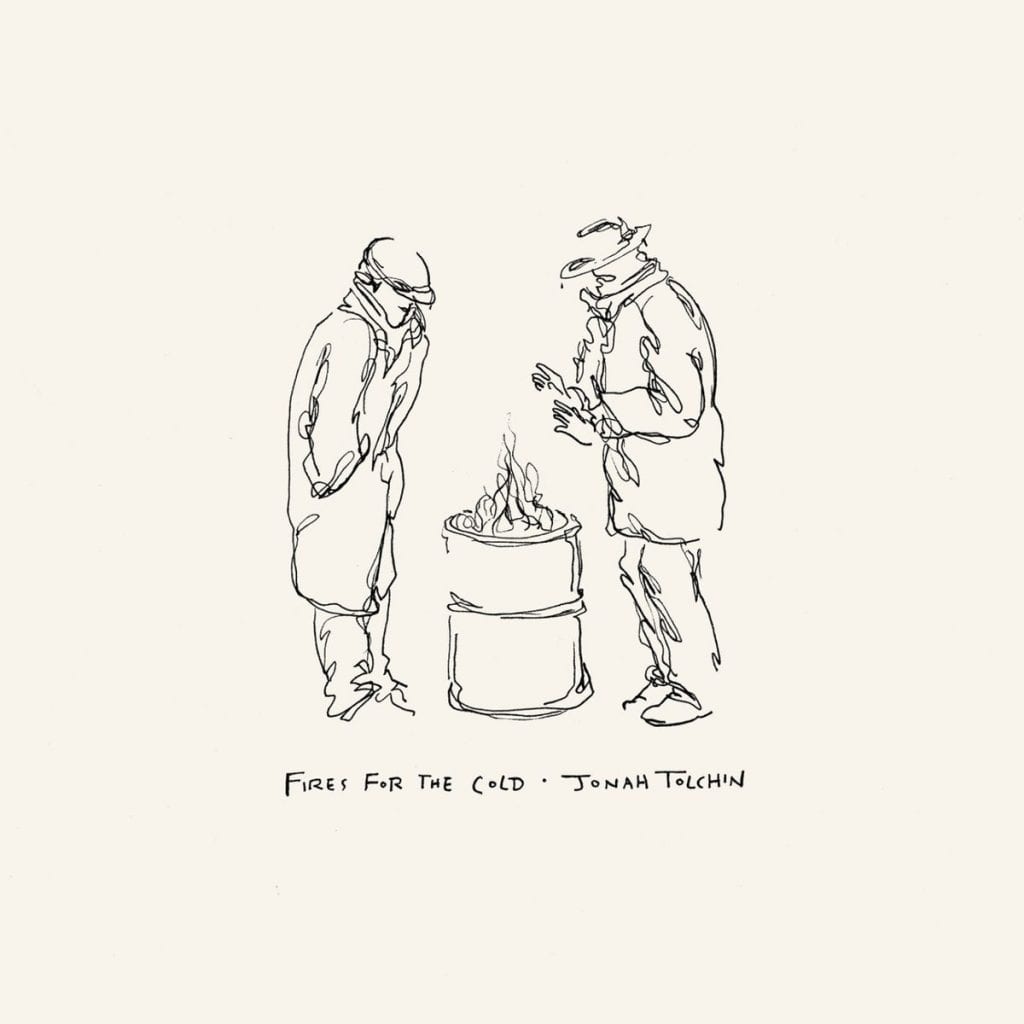 "Supermarket Rage" — the opening track of Jonah Tolchin's fourth release, Fires for the Cold — shows the New Jersey native embracing moodier and more textural approaches than on previous outings. "I'd walk out the door but freedom ain't free / these days, they sell it by the pound," Tolchin sings, addressing the way in which the US economy is essentially dependent on stoking and gratifying peoples' cravings for escape and divertissement.
"You hide behind your liquor and perfume / you're damaged baby, you've got open wounds," Tolchin sings on "The Real You," a portrait of someone unable to "heal" or "breathe and love [her]self," the unfortunately common plight of addiction, fueled in recent years by a market flooded with opioids.
On the stark and reverb-y "Turn to Ashes," Tolchin's voice is aptly vulnerable: "I put my faith in you and then a screw turned loose / And now I'm all alone, out upon the open road." "Honeysuckle" shows Tolchin and band embracing a more upbeat and bluegrass-y approach, a mix reminiscent of some Becky Buller tracks. Sara Watkins' violin is instrumentally memorable.
"Wash Over You" unfurls as a lo-fi, spontaneous performance à la Tom Petty's Wildflowers, Tolchin's transition from verse to chorus the most hook-y move on the album. Supporting vocals by Cindy Walker and Marie Lewey are especially complementary. "Day by Day" is an honest and heartfelt take on the maturation process, how becoming an adult and navigating the world are by nature challenging ventures: "Life was simple in the shelter of your mother's arms / but things they complicate, it gets hard to navigate / I'm still learning how to stand up straight."
"Timeless River" is the most sonically engaging track in the sequence, featuring Sheldon Gomberg's wah-wah bass and Ben Peeler's steel guitar. The hazy soundscape will remind some listeners of Chris Whitley's melancholy side or the more atmospheric takes on Dylan's Time Out of Mind. "Maybe I'm a Rolling Stone" stands as an effective closing to the project, Tolchin suggesting, possibly in pantheistic fashion, that he could be any number of things: a songbird, an angel, a devil, a bullet, a flower, and/or "a rolling stone."
Fires for the Cold is a more pensive and less melodic enterprise than Tolchin's previous work, an album to listen to in a quiet locale, perhaps at a time when distractions are less likely to impinge. While Tolchin's latest may not be his most compelling set (I'd reserve that praise for 2014's Clover Lane), taken in the context of his oeuvre, it points to an artist with substantial creative range.
---