John Statz Finds Inspiration in Brokenness on 'Early Riser'
Posted On December 3, 2020
---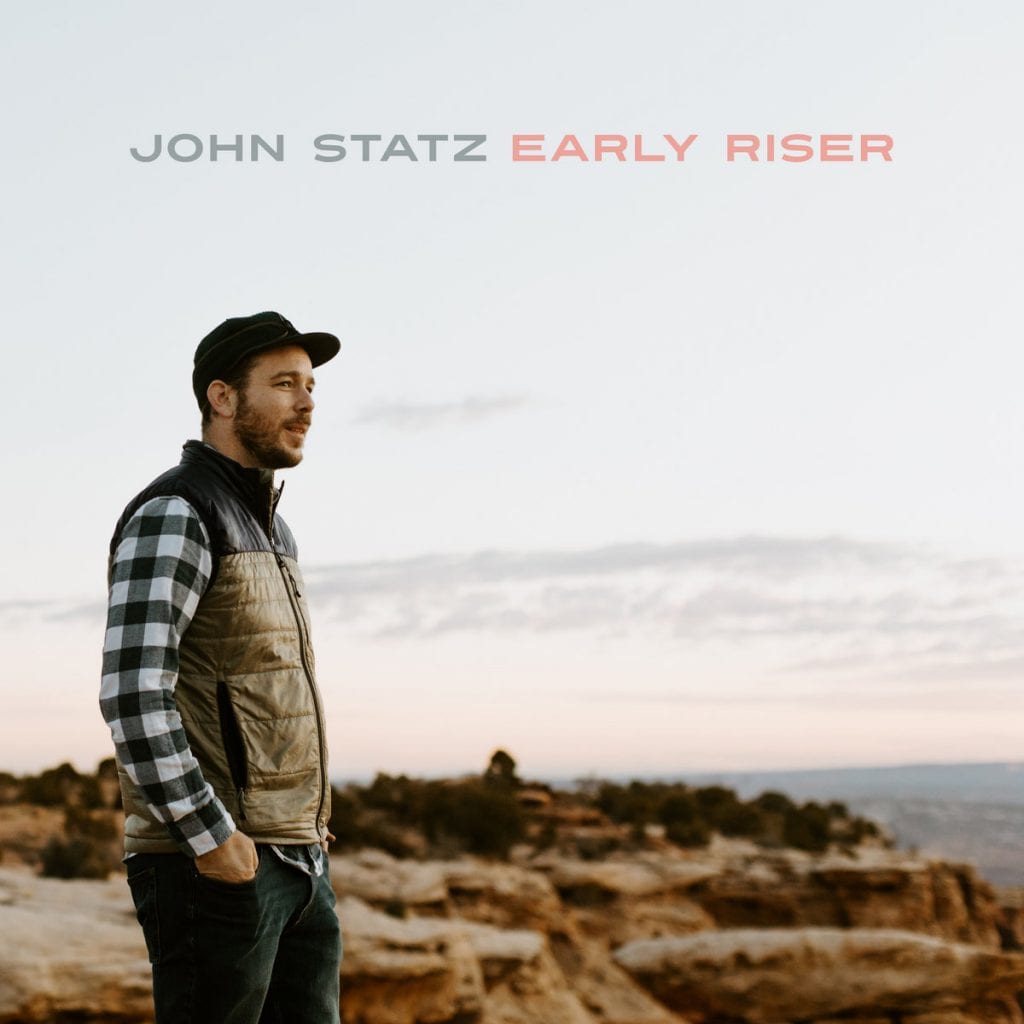 EDITOR'S NOTE: As album releases slow down in December, we like to catch our breath and write about albums that came out earlier in the year that we didn't get a chance to review but we think are worthy of your attention. Early Riser was released in May.
On the cover of his latest album, Early Riser, John Statz looks peaceful. Hands in his pockets, a slight smirk on his face, and the beauty of dawn in the background, the photograph — snapped on March 7, 2020 — captures a moment of calm in the world. It was a welcomed moment for Statz; he spent much of 2019 writing and recording Early Riser, confronting different manifestations of the world's brokenness, from the burning of Paris' landmark Notre Dame Cathedral to President Trump's racist attacks on congresswomen Alexandria Ocasio-Cortez, Ilhan Omar, Ayanna S. Pressley, and Rashida Tlaib.
The turmoil Statz found inspiration from in 2019 was no match, though, for what 2020 had in store. From racial unrest that continues to shake the nation to a global pandemic that has shut down much of the country — and completely sidelined Statz's plans for touring and supporting Early Riser — this has been a year that needs more and more moments of peace and calm. And though Statz may have found inspiration from brokenness, his words are ones of growth, honesty, and often hope.
"I'm so grateful for you, friend, thanks for taking my call," he sings, opening the album with "Rainy Days in the U.K." "I get so scared, sometimes I don't know what to do / I'm an early riser with an anxious heart / And your calm words never fail to guide me through."
Throughout Early Riser, Statz showcases the tremendous band he surrounded himself with — including Billy Conway on drums and Jeremy Moses Curtis on bass — while shining a light on his own stunning songwriting skills.
He pivots from singing about his own privilege on the jaw-dropping "What Would You Call That" — "As I enjoy, as I inhale / Thousands of people still sittin' in jail / And I can go anywhere" — to lamenting his complete lack of survival skills on "Take Me in the First Wave" — "I ain't got, I ain't got no basement bunker or canned goods or a gun or a plan / I'll just be, I'll just be sitting on my back porch, just my cat, some books, my guitar, and weed." Regardless of where Statz draws inspiration, though, his voice and focus are clear on every track as he strives to give listeners something to cling to.
That something often expresses itself as a pursuit of peace in the face of injustice, a pursuit that seemed noble in 2019 when much of this record was written. But for Statz — and for all of us — that pursuit of peace, toward a glimpse of a calm sunrise in a chaotic world, is utterly and undeniably necessary in 2020. For that reason alone, Early Riser deserves a spot in your rotation as one year comes to a close and another year of complete uncertainty awaits us.
---