John R. Miller Proves Value in 'Depreciated'
---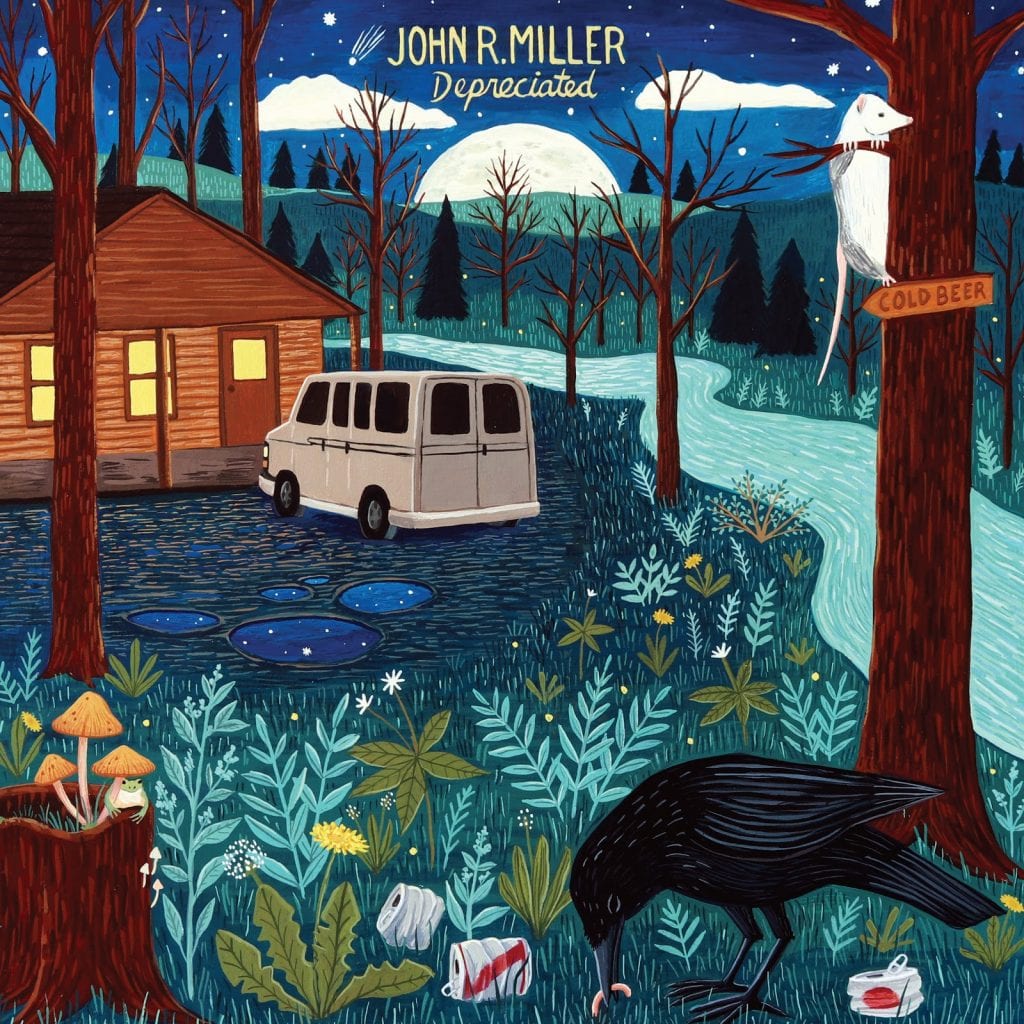 Don't be fooled by the folksiness early on in John R. Miller's Depreciated. The album casually saunters towards a full existential breakdown that'll leave you gasping for air. A native of the Shenandoah Valley, Miller channels nearly every strain of country, rock, and roots you can think of into an interrogation of transience, belonging, and home.
Those first couple of songs, like "Looking Over My Shoulder," in which the narrator tries to dodge an ex while he's in town, give the album a stoner rock feel. Similarly, "Shenandoah Shakedown" and "Borrowed Time" paint a picture of someone down on their luck, waiting for things to turn around. The songs have a deliciously lush '70s Southern rock feel, evoking a sense of lost idealism and a shrug of the shoulders —things may have not worked out, but the weed's still good.
Depreciated shines when we hear Miller truly write from the heart. "Faustina" takes the tried-and-true road song and cuts to the bone. With sparse instrumentation and Russ Pahl's restrained weeping on pedal steel, Miller centers his own voice as he details the regrets he has in a life constantly on the move. But Miller finds new imagery to evoke the true depths of his sorrow, delivered with an almost tongue-in-cheek attitude: The Devil will reap what Miller has sown someday, but it hasn't happened yet.
There's no question that Miller knows his stuff: Whether it's the gentle instrumental of "What's Left of the Valley" or the hard-hitting stomp of "Old Dance Floor," Miller and his band tackle Depreciated's textures with confidence and aplomb. For an album that focuses on isolation and loneliness, the band's cohesiveness will pull you into its warm embrace. In spite of the subject matter, the sense of fun and adventure in all of these recordings can't help but bleed through the speakers. If you're in need of a reminder that you're not alone, and your misery needs company, Depreciated is it.
---