John Moreland Offers Higher Truths on 'LP5'
Posted On February 6, 2020
---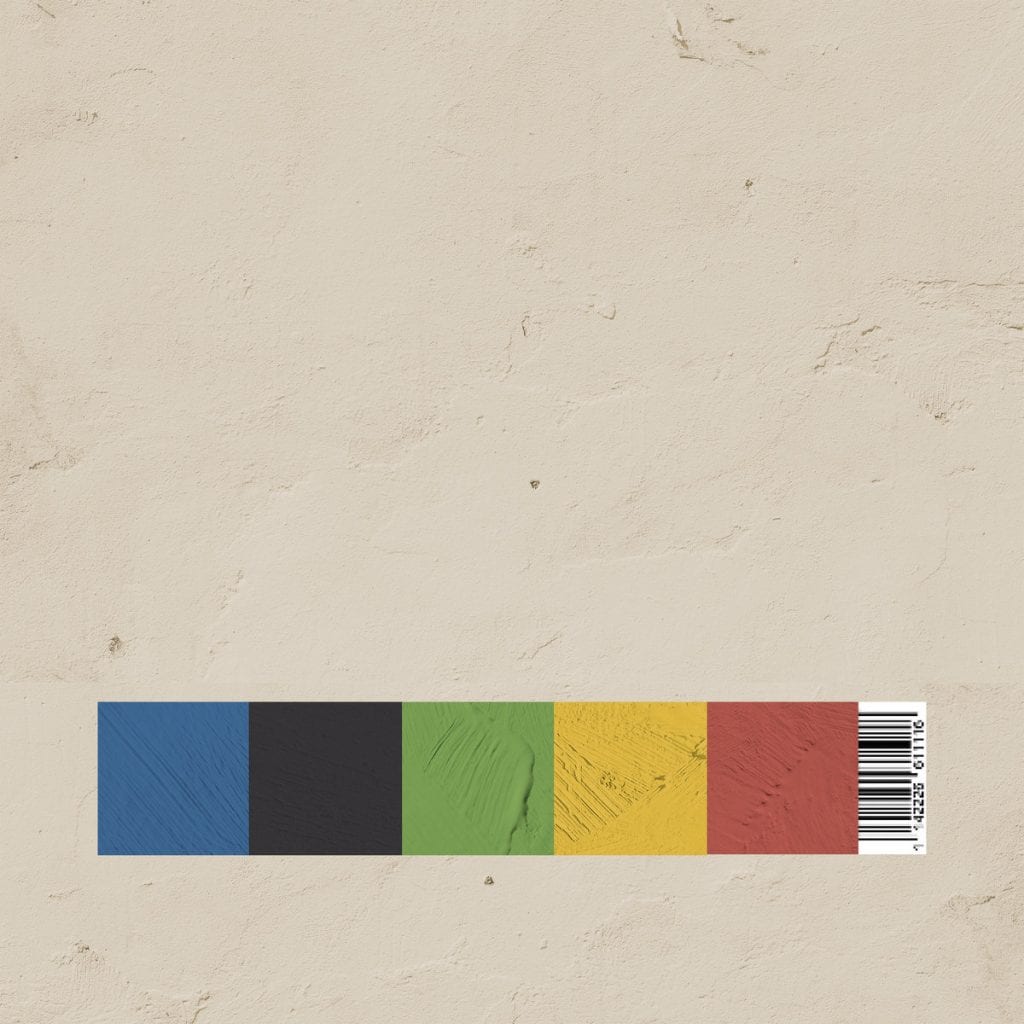 There are no small statements made on LP5, John Moreland's fifth full-length solo album. Like his records that have come before, a subtle thread of faith is strewn throughout, placing Moreland's poetry in an often divine, always complex space.
In the past, Moreland has been open about his childhood — how he grew up in the church and his involvement in the evangelical Christian movement of the late '90s and early 2000s. Like many around him, he was easily influenced to focus on doing the right thing, whatever that meant. But years later, he recognizes the trauma instilled in children when pressured to avoid eternal damnation at all costs. Fortunately for Moreland, he was spared any horrific, life-altering experiences and now does his best to offer hope in the midst of real struggles. "Shame is a cancer," he sings on "A Thought Is Just a Passing Train," "go easy on your heart / Outside, the war continues / I will play no part."
Since releasing his debut solo album, Earthbound Blues, in 2011, that kind of sincere honesty has become an expectation with Moreland's art, and it shines like never before on LP5. Perhaps his most musically mature album to date — there are two beautiful instrumental interludes that perfect the album — LP5 is also his rawest and most hopeful as he continues to search for meaning in this broken, confusing, and beautiful world. "Looking backwards, all my pictures look like send ups of stolen Scriptures," he sings on "East October." Though he asks the question, "How am I ever gonna get by all by myself," in the chorus, he recognizes the powers at play in those around him as he closes the track: "Tell me when and where you learned it / You built your chapel and then you burned it / Was it Satan or the Second Coming? / The soul you're bearing, the song you're strumming." Moreland resigns himself to not knowing the answer to the question the chorus raises.
Beyond the questions that are posed by various experiences and expressions of faith, Moreland gets deeply personal on LP5. On "In Times Between," he pays tribute to his friend and fellow singer-songwriter Chris Porter, who died in a car accident in 2016 while on the road with his band Porter and the Bluebonnet Rattlesnakes. Leaving no emotion unmentioned, Moreland appears to fade away near the end of the song, fighting through sorrow and disappointment as he sings, "But lately I've been feeling like I'll never sleep again / I'll sit up in a satellite and watch the cold world spin / Damn it all to hell, don't it mean a thing / The love we knew so well was barely hanging on a string."
Immediately following that heartache, though, Moreland responds with a gorgeous ode to his wife, the visual artist Pearl Rachinsky, with "When My Fever Breaks." Astoundingly, the creation of this song began three years ago when they first started dating, and was being written ever since. The final product is one of the most honest love songs written in recent memory: "But darlin' when you reach for me / It feels just like infinity / Honey, help me break this curse / Howling at the universe again."
Though Moreland has always been comfortable producing his own records — and even playing most every instrument, as he did, for the most part, on Earthbound Blues, In the Throes, and High on Tulsa Heat — he employed the talents of Matt Pence to help in the studio this time around. Pence, who's worked with the likes of Jason Isbell, The Breeders, and Sarah Jaffe, lent his percussion skills to LP5 as well. Throughout the record, Moreland is also joined by bassist Bonnie Whitmore and multi-instrumentalist-mastermind John Calvin Abney.
Moreland has never wasted any time with empty thoughts or meaningless words, and that accolade couldn't be truer on his latest record as he casts paradigm-shifting truths for listeners to hear and come to grips with. "All the gods are watching wars on television / Placing their bets and telling jokes about religion," he croons gruffly on opening track "Harder Dreams." About 40 minutes later, as LP5 comes to a close, Moreland proves that by shining a light on gut-wrenching realities we all face, glimmers of hope can shine through: "No time to sit and wonder, Lord, let me be understood / Here in the monumental yonder, Lord, let me be understood."
---