ALBUM REVIEW: John Mayall and Friends Burn Bright on 'The Sun Is Shining Down'
Posted On January 27, 2022
---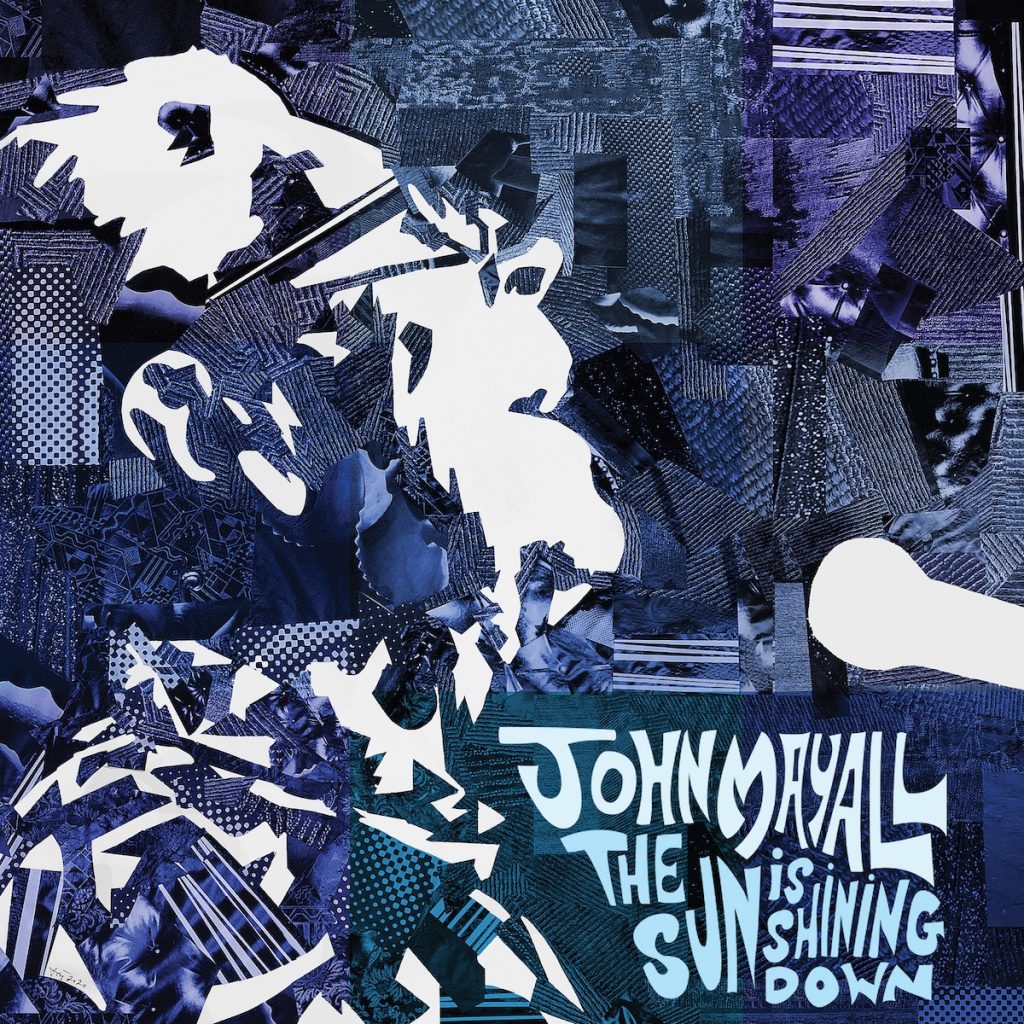 The Sun Is Shining Down is the perfect title to describe the brilliant light and heat that radiates from this bluesy, rootsy, and soulful collection of songs from John Mayall. In addition to his longtime rhythm section— bassist Greg Rzab, drummer Jay Davenport, and guitarist Carolyn Wonderland — several special guests join Mayall on these songs, including guitarists Buddy Miller and Mike Campbell, violinist Scarlett Rivera, and ukulele phenomenon Jake Shimabukuro.
The album kicks off with the strutting Chicago blues "Hungry and Ready," which features blaring horns, Melvin Taylor's blistering lead runs, and Mayall's wailing harmonica. This propulsive jam, with Taylor's guitar leading the charge, gets us up and moving to the Mayall blues express. Marcus King's sizzling lead guitar and growling blues shouts turn Mayall's original song "Can't Take No More" into a rumbling, rolling, raucous blues rocker.
Buddy Miller lays down some tasteful swampy tremolo guitar licks on "I'm Good as Gone" that play call and response to the strains of Mayall's B3 and his soaring vocals. The early British blues sound that Mayall was instrumental in shaping meets the haunting strains of "It's a Wonderful Day" in "Got Find a Better Way," a minor-chord blues that features Mayall's shimmering Wurlitzer weaving under Rivera's ethereal violin work. The jazzy jump blues "One Special Lady" features Shimabukuro's dazzling fretwork; he delivers a blur of cascading notes as he wrings bluesy lead guitar tones out of his ukulele. Wonderland's crisp lead guitar runs drive the title track, a slow-burning blues with a funky bass line that closes the album.
Mayall's lyrical prowess shines through the exultant energy of each track, and The Sun Is Shining Down illustrates that he's still playing at the top of his game, turning in superlative performances on each song.
---