John Craigie Finds Peace in a Troubled World on 'Asterisk the Universe'
---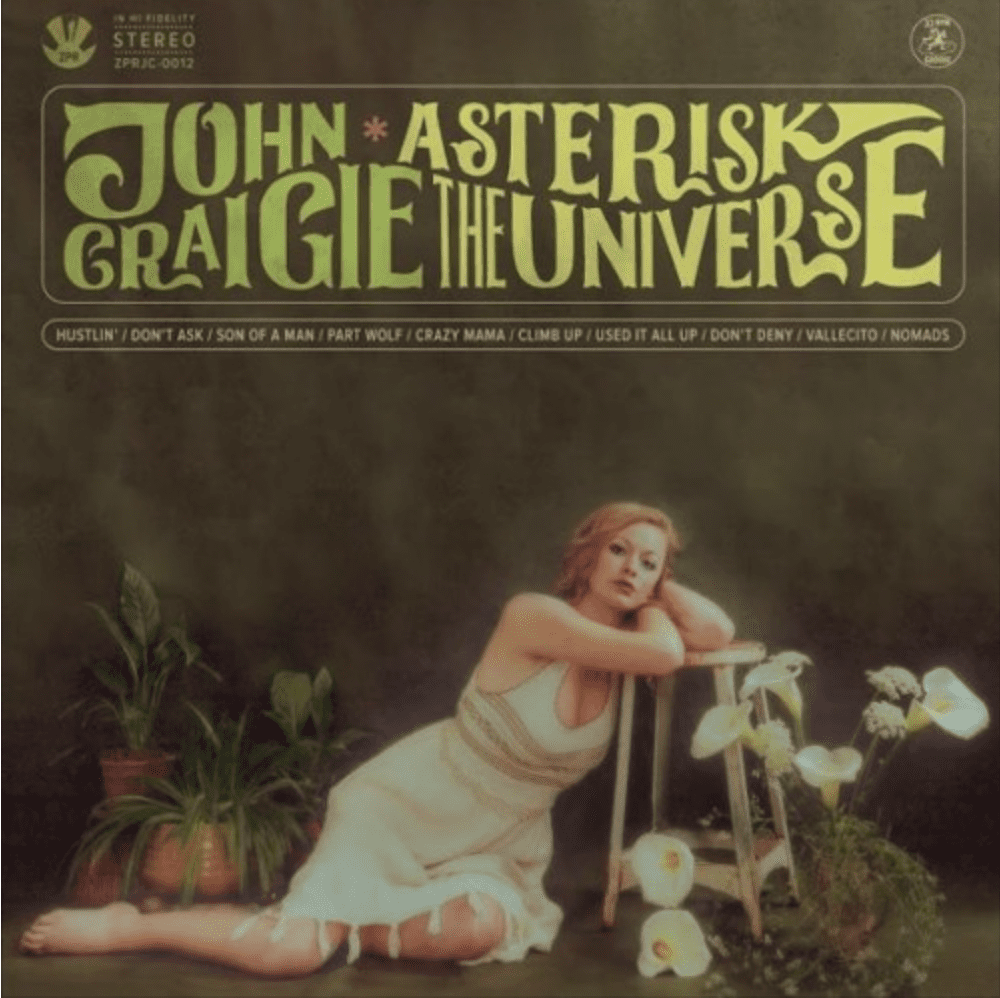 As John Craigie was creating his new album, Asterisk the Universe, he was reflecting on what it means to live in 21st-century America, mirroring the scenes, conflict, and beauty he saw as a traveling musician.
Neither Craigie nor anyone else could have predicted the historical, tidal shifts that would take place over the months prior to his project's release. First came the COVID-19 pandemic and its fallout, then a series of police killings and brutality that once again galvanized the civil rights movement, with people pouring into the streets to protest these ongoing injustices. This all occurred in a matter of weeks: Craigie can be forgiven for chronicling an America that, in some senses, no longer exists.
For example, Craigie recorded this project in Northern California at the home of folk group The Rainbow Girls, who also lend their vocals to Asterisk the Universe on several occasions. Now, of course, visiting the inside of someone else's home is fraught with health risks.
The last track on the project, "Nomads," begins with a section of friends talking and laughing, and indeed, The Rainbow Girls weren't the only musical pals who pitched in to make the record. The Coffis Brothers' Jamie Coffis, The California Honeydrops' Lorenzo Loera, and Old Soul Orchestra's Ben Barry are just a few of the notable artists who make an appearance. The clear musical camaraderie lends levity and fun to the track, but it's also nostalgic in a way that Craigie never could have realized while making it: Remember sing-alongs? Remember jam sessions? Remember when we could gather in groups?
Omnivorous and ambling, Craigie casually veers between psychedelia, folk, Motown vibes, and Ryan Adams-esque alt-rock over the course of Asterisk the Universe. He never delves too deeply into any one genre, but skims the surface of several. Likewise, Craigie takes a light touch when it comes to his lyrics and messaging: Sure, there are observations about a deeply divided, violent America, but by modern standards — more specifically, as of this week — his criticisms are quiet and gentle, almost quaint.
Asterisk the Universe isn't a relic, but it is a respite. It's not an escapist album, but it is a soft, dreamy place to come to. That may not be entirely by design, but for many weary and heavy-hearted listeners, the album might be exactly what they need.
---