JJ Cale's Endless Groove on Loving Display on 'Stay Around'
---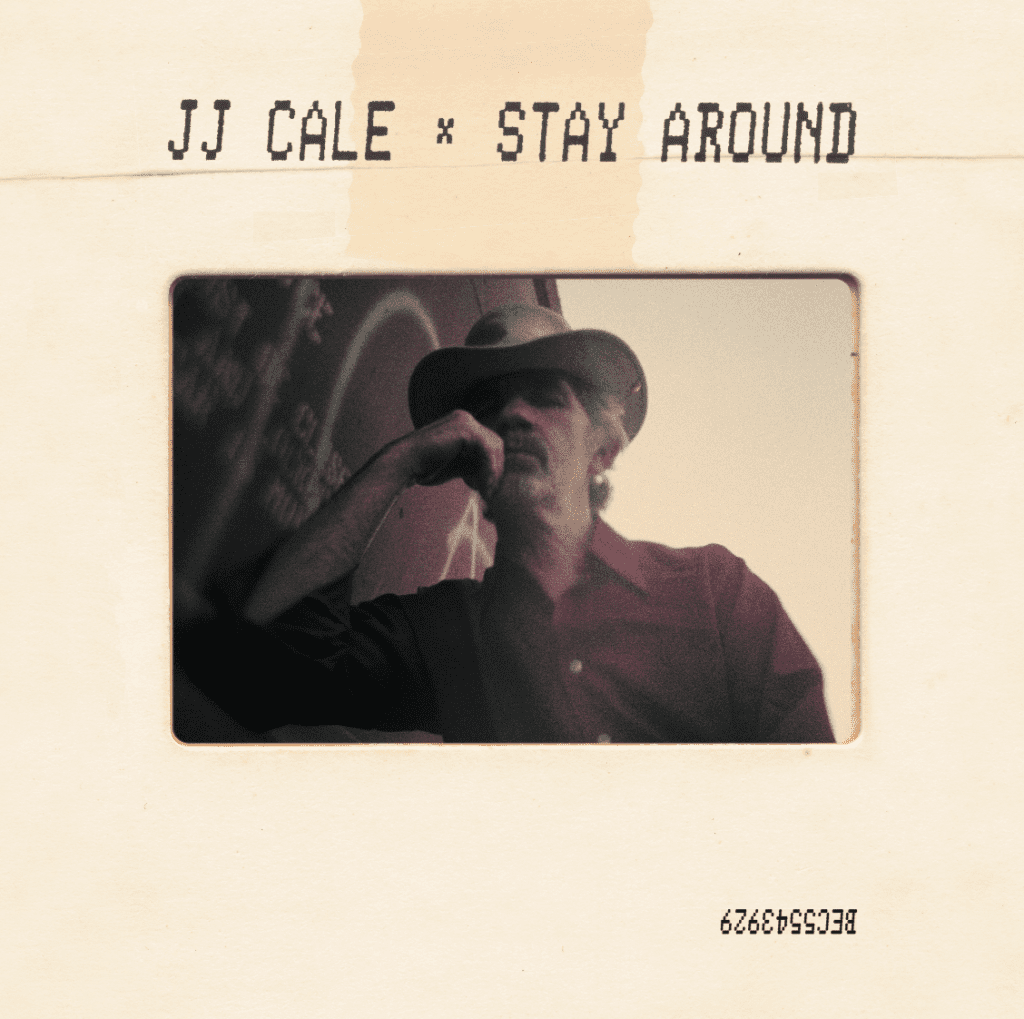 JJ Cale always displayed a calm, confident cool that was the envy of those who both admired him and covered his songs. His groove seemed effortless, as if he channeled it from somewhere in the ether, or possibly straight from the Oklahoma dust to his fingers.
The rarity of that natural swing in his bones was even more apparent when others attempted to cover his material. Of course, "After Midnight" and "Cocaine" became classic rock radio staples for Eric Clapton (who openly acknowledges that he basically owes his entire '70s Slowhand persona to Cale), as did "Call Me The Breeze" and "(I Got The) Same Ol' Blues" for Lynyrd Skynyrd, but as the well-executed 2014 Clapton-led tribute album The Breeze: An Appreciation of JJ Cale makes clear, even seasoned laid-back boogie pros such as Mark Knopfler, John Mayer, and Tom Petty can sound a bit stilted compared the original, unfiltered source.
Which brings us to the aptly named Stay Around, the first posthumous collection of previously unheard JJ Cale tracks lovingly compiled and produced by his longtime wife, bandmate, and muse, Christine Lakeland.
Stay Around works so well because the songs are all up to Cale's usual standard. That's mainly due to Cale's typical way of writing and recording. "All of the albums I make generally have a song … that didn't make it to [a previous] album," Cale explained in 1994. "So, I keep the tapes and maybe will modify them a little bit. Sometimes I'll write a song and I'll make a demo of it, and maybe five or six or seven years later I'll pull the demo back out and say, 'Yeah, that's a good song.' I'll re-record it or sometimes I'll just take that original demo and mess with that original track."
The songs on Stay Around also showcase Cale's underrated versatility, something covers of, or tributes to, his work sometimes overlook. In addition to the expected I-IV-V boogies, Cale's deep love of all types of roots music are exposed, from swinging late-night jazz to strolling blues, bluegrass to Tejano, all recorded and performed with Cale handling most all the instruments, save for his road band and his longtime drummer Jim Karstein on a track apiece.
On the folk side, the haunting "Winter Snow" boasts Cale's signature multitracked vocal technique while the relaxed, solo acoustic "If We Try" gives a strong nod to John Prine, albeit from a squeaky kitchen chair.
Another point emphasized on Stay Around is the deep sensuality that ran through much of Cale's music and lyrics. The gently swaying title cut, the bluesy "My Baby Blues" (the only track not written by Cale, but by wife Christine), and the lazy jazz of "Tell Daddy" all deal directly with sex in a powerfully subtle, sweetly seductive way.
JJ Cale has been gone since 2013, but with Stay Around, it feels like he's seated right next to you, whispering in your ear, then rocking back in his squeaky chair as he whips out another funky Tulsa lick, all the while exuding that calm, cool groove.
---