Jesse Dayton Plays the Oldies His Way on the Affectionate 'Mixtape Volume 1'
---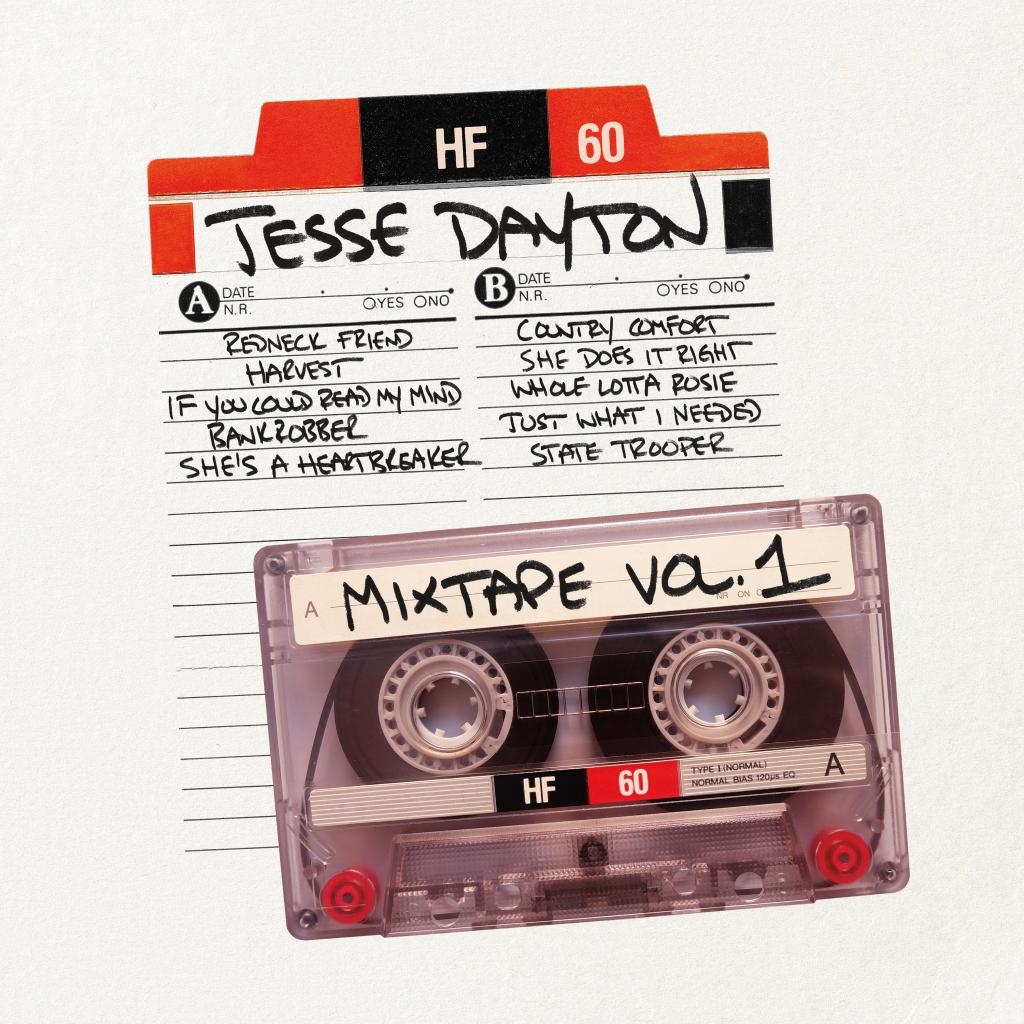 As Bob Dylan showed way back when on Self Portrait, well-chosen cover songs can say as much about an artist as original material. Continuing that revealing tradition, robust Texas roots vet Jesse Dayton proclaims his striking versatility on the engaging Mixtape Volume 1, blending greasy boogie, bittersweet balladry, crunchy rock and roll, and old-fashioned country.
Anyone who's followed Dayton since the '90s won't be surprised by his range. Boasting a resume that includes work with everyone from icons Waylon Jennings and Glen Campbell to Duff McKagan of Guns N' Roses and LA punk trailblazers X, not to mention music for three Rob Zombie horror flicks, the man is a walking reminder that stylistic boundaries don't matter.
Avoiding grand thematic statements, Mixtape Volume 1 just feels good. Dayton gives free rein to his hearty downhome voice, affectionately tweaking tunes from familiar names. Credit his driving band for the seamless flow of the music, which swings more than stomps; kudos in particular to fiddler Noah Jefferies, steel guitarist Nathan Fleming, and Dayton himself, whose spiky guitar strikes the perfect balance between slick efficiency and raucous noise.
Some tracks don't stray far from their sources. Underscoring the younger Elton John's affinity for The Band, "Country Comfort" generates a cozy vibe, with harmonica ace Matt Hubbard contributing his best Mickey Raphael impression. The furious "She Does It Right" trains a well-deserved spotlight on Britain's Dr. Feelgood, whose slashing bar-band R&B was a high point of '70s pub rock. If the breezy take on Jackson Browne's "Redneck Friend" and twangy version of Neil Young's "Harvest" add little new, Dayton's obvious pleasure in performing the songs still makes them worth hearing.
Elsewhere, he makes big changes. The bluesy thump of "Whole Lotta Rosie" marks a startling upgrade from AC/DC's brutal juvenilia. Most impressive, Dayton's heartrending "Just What I Needed" turns the new wave hit into a mournful honky-tonk shuffle, audaciously stripping away The Cars' glib cool to expose the desperate need at its core.
Not everything works that well. "She's a Heartbreaker" is oddly passive, although it was a lesser ZZ Top composition to begin with, while "State Trooper" trades the eerie paranoia of Bruce Springsteen's Nebraska standout for a funkier, less-tortured sound.
Given his remarkable reworking of "Just What I Needed," Jesse Dayton should take greater liberties if and when he tackles another batch of oldies. But even at its least ambitious, Mixtape Volume 1 is satisfying and fun, like sifting through a stack of records with an old friend. Here's looking forward to Volume 2.
---