Jason Ringenberg's Solo Return Inspired by Sequoias, Not Scorching
Posted On February 6, 2019
---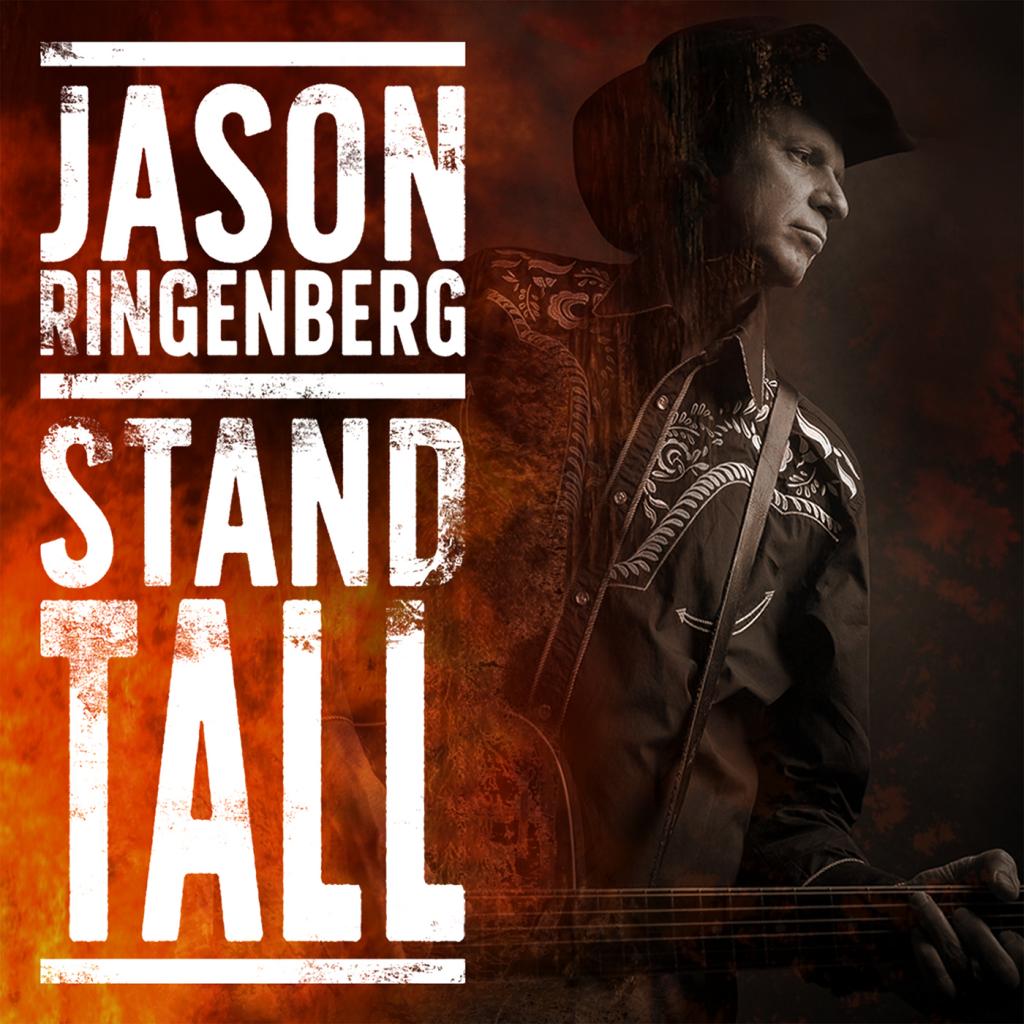 For the uninitiated, Illinois-born Jason Ringenberg was the former lead singer of the excellent '80s band Jason & the Scorchers. Basically, he's from the same school as the Del-Lords, Beat Farmers, and Joe Ely. With this, his first solo LP in 15 years, Ringenberg offers some interesting moments.
Inspired by the California sequoias, Ringenberg did what Jack Kerouac once did: occupied a remote mountain cabin — in this case as part of the National Park Service's Sequoia National Park Artist Residency — and wrote songs.
Stand Tall is 11 tracks of a mixed bag. The title track dips its toe into Webb Wilder/Georgia Satellites territory. Not exactly "Golden Ball & Chain" in energy. "John the Baptist Was a Real Humdinger" comes dangerously close to novelty a la Johnny Bond, but Ringenberg, always the pro, maintains his Americana quality.
Closer to vintage Jason & the Scorchers is "God Bless the Ramones," but it lacks lift, and though it teeters in Junior Brown territory, Brown has far more bite and authority in his voice. The song starts with a kick but drops off quickly despite its good performance. On "Hobo Bill's Last Ride," however, Ringenberg sounds quite good in a sincere Jimmie Dale Gilmore mode.
A nice Pogues-influenced blend is "I'm Walking Home." More of this and the LP would've been far more fascinating. Good playing continues, with fiddles, in Woody Guthrie-inflected "Here in the Sequoias" – which is admirable but doesn't possess Guthrie's cleverness with words. For the most part, Ringenberg's voice doesn't have the resonance and depth to carry off these songs. In the hands of Ramblin' Jack Elliott, say, it might have all worked.
By track 9, "John Muir Stood Here," the LP picks up, nice and lively in the old tradition Ringenberg is known for. Here, the production is questionable, but the guitars are crisp and invigorating. Ringenberg delivers again with "Many Happy Hangovers to You," and the album's conclusion is an inspired, cello-driven cover of Bob Dylan's "Farewell, Angelina." Ringenberg has always projected well on covers, and this one is well-recorded and performed. This is where he should be.
While not entirely a poor effort, Stand Tall is not quite the same octane of Jason & the Scorchers. And it doesn't have the same punch as his earlier solo work: The beautiful and well-produced A Pocketful of Soul (2000) leaned heavily into Jimmie Dale Gilmore territory, and 2002's All Over Creation, with its determination and invigorating moments like "Too High to See," was a pleasure. With 2004's Empire Builders, Ringenberg's entertaining sense of upbeat corn-pone humor developed, with songs similar in relevancy to the clever country-rock of the late Roger Miller. But, despite the fine music, nothing like this is evident on Stand Tall. It's an honest Americana performance, but not wholly an impressive one. It may take more than a few listens to appreciate.
---