Jason Isbell Highlights Political Change and Powerful Songs with 'Georgia Blue'
Posted On October 13, 2021
---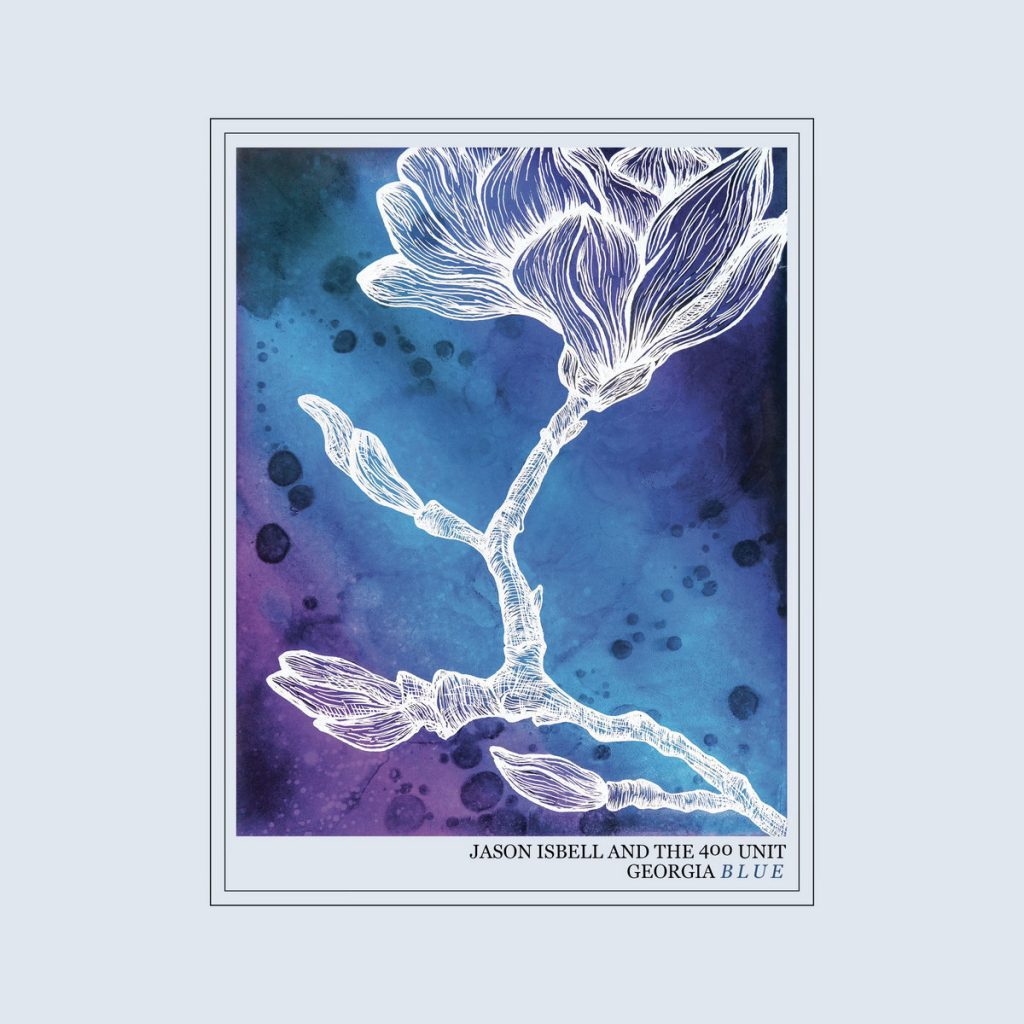 Never let it be said that Jason Isbell doesn't keep his promises.
Back in November 2020, Isbell promised to record a cover album of songs from Georgia-born artists if the electoral results from the Peach State came out in favor of Democrat Joe Biden, or, in the parlance of political pundits, went from red to blue.
As you know, it did, and Isbell has fulfilled that promise with the release of Georgia Blue. If the 2020 election (and January 2021 U.S. Senate run-off races) showed that the South isn't a political monolith, Isbell's track selection highlights the musical and cultural diversity of the region as well. (The album also continues his political activism, with all proceeds going to Black Voters Matter, Fair Fight, and Georgia STAND-UP.)
In the liner notes, Isbell comments "the tracklist is not meant to be comprehensive. I would love to cover Outkast and 2 Chainz, but I don't think the finished product would be very good." Even excepting hip-hop, Georgia Blue covers a considerable amount of musical terrain, hitting on '80s and '90s alternative, '60s and '70s soul, blues, folk, and Southern rock.
In his effort to record some of his favorite Georgia-centric songs, Isbell really showcases his full vocal range. He sings the absolute hell out of Otis Redding's "I've Been Loving You Too Long" and offers up a powerfully emotive performance. "Nightswimming," one of the prettiest songs in the R.E.M. songbook, receives a gorgeous, delicate treatment that underscores the track's nostalgic melancholy. Featuring former Black Crowes' drummer Steve Gorman, the rendition of that band's "Sometimes Salvation" sounds huge, highlighting that Isbell and the 400 Unit could switch gears into crowd-pleasing arena rock if they were interested.
Gorman is one of just a handful of noteworthy collaborators who show up on Georgia Blue. Also on hand to provide a tasteful accompaniment to "Nightswimming" are Chris Thile and Béla Fleck. Isbell's 400 Unit bandmates get in on the fun, with Amanda Shires playing a mean fiddle and taking lead vocals on a pulsating take of Cat Power's "Cross Bones Style" that ratchets up the original's intensity and Sadler Vaden leading a rippin' take of "Honeysuckle Blue" by Drivin' N Cryin.' Brittney Spencer transforms James Brown's "It's a Man's Man's Man's World," turning its lyrics into a call for female empowerment, and later pairs with John Paul White for a sublime "Midnight Train to Georgia."
It'd be easy to rattle off each track and sing their praises. It's easier to note that the baker's dozen tracks on Georgia Blue, in their entirety, are treated with the same meticulous care and attention to detail Isbell provides his own material. In doing so, he delivers a record that's arguably the most fun listening experience in his discography.
---