Jason Isbell Confronts His Ghosts on 'Reunions'
---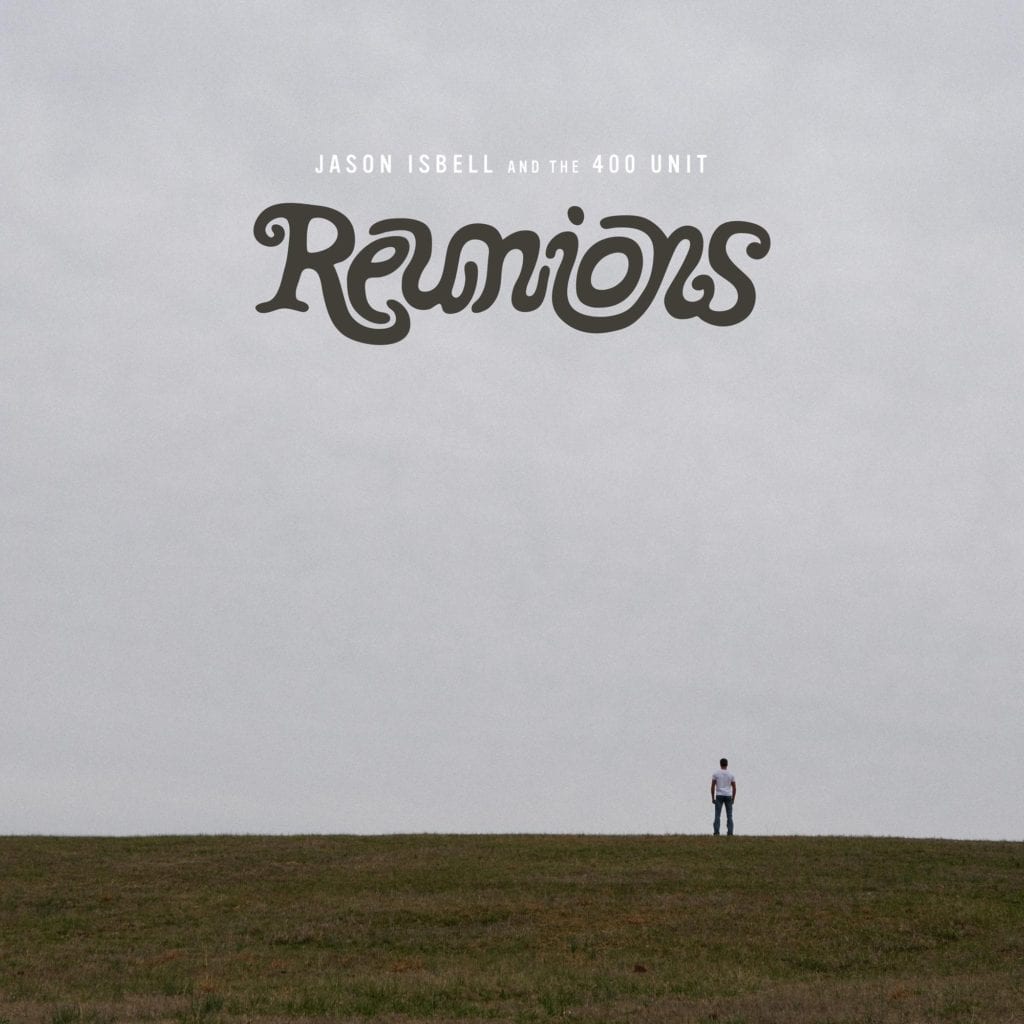 Ghosts are not always paranormal phenomena or beings that occupy a higher astral plane that one can choose to believe in or not. Ghosts can sometimes refer to people in our past who may still be very much alive but with whom we've lost contact over time. "Reunions" in this context could simply be our memories reconnecting with those ghosts: people, loved ones, regrets, even our past selves. Jason Isbell approaches the idea of ghosts from many different directions on Reunions, his sixth studio album, and eighth overall, co-credited with his band, The 400 Unit.
The fact that the first thing you hear when you drop the needle is Isbell's almost shameful cry of "What Have I Done to Help?" is as it should be. The track is what we need to hear right now as a nation, a world, a collection of communities fighting for the greater good. Yes, thoughts of current events dominate while it's playing, but its message is timeless. The song builds in intensity for close to seven minutes, with its chorus repeated over and over, aided by the voice of David Crosby repeating the line until it becomes a mantra. The song's power lies in its repetition.
Crosby's appearance here is no gimmick. Isbell and Croz have become friends over the past few years, but they also share a strong musical bond. So much so that Reunions feels like Isbell's answer to If I Could Only Remember My Name, Crosby's brilliant 1971 solo debut. In fact, much of the music of Reunions harkens back to those halcyon days when album-oriented rock ruled the airwaves.
So often these days, the purpose of the guitar is either to simply lay the rhythmic foundation or to move a song from point A to point B without much thought other than to fill space until the lyrics return. There are several moments on Reunions where the guitars of Isbell and Sadler Vaden are front and center, carrying the song's emotional power, propelling its narrative forward as much as the lyrics do: the understated and tasteful Mark Knopfler-like feel that colors the haunting "Only Children;" the Neil Young "Like a Hurricane" vibe that powers the breezy "Overseas;" and the hushed nocturnal tones of "Running With Our Eyes Closed." These moments amplify that the ghosts of guitar gods' past are never far from the center of Reunions.
Reunions is the most musically rich of all of Isbell and The 400 Unit's albums to date, in no small part due once again to Dave Cobb's golden ear in Nashville's RCA Studio A. However, what has mainly driven Isbell's current status as the King of Americana is his peerless observations of our everyday lives, the small moments that hide away in our subconscious while the big moments take up all the room. Case in point: "a dreamsicle on a summer night in a folding lawn chair" as a 14-year-old grapples with constant movement from town to town, making and losing friends, and the uncertainty that lies ahead, even as he looks forward to the dubious freedom of adulthood just a few years away.
"Be Afraid" faces down inaction ("be afraid, be very afraid / but do it anyway") and challenges those who want their artists to either echo their own beliefs or keep their mouths shut. "We don't take requests, we won't shut up and sing," Isbell snarls in the bridge before clinching the couplet: "Tell the truth long enough, you find it rhymes with everything."
The ghost of Isbell's past self reappears in "It Gets Easier," as he recounts dreams where he's off the wagon and back on the bottle while reminding us that getting sober doesn't mean you've won the war. (The full line is, "it gets easier but it never gets easy.") The battle rages on, but every time you make a decision not to indulge, there's a victory to celebrate. Speaking of victories, "Letting You Go" is every parent's struggle: a father's realization that watching his daughter grow and go is the proudest, yet hardest part of parenting. Like the rest of Reunions, it's a glimpse into our darkest fears and our highest hopes.
---