Jalal Andre release new LP
Posted On October 18, 2018
---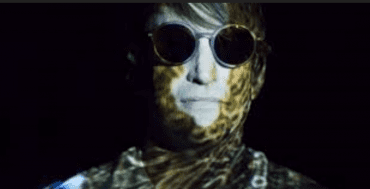 Jalal Andre release new LP
SOUNDCLOUD: https://soundcloud.com/user-495147057/02-dream-about-nothing-promo/s-zuW6S
Recording under the title of gloryBots, indie rock maestro Jalal Andre has just delivered the quintessential pop record of the late 2010s in the form of Dark Alien Pop, an album that lives up to its imaginative name and the futuristic nature of its composer's handle fearlessly. Opening up the self-explanatory ambient/industrial track "Entanglement," gloryBots proves to us within the first five or six minutes of Dark Alien Pop that this new phase in Andre's career isn't going to come close to resembling his past work. Andre has evolved as an artist, a songwriter and a performer, and when the wickedly dark verse comes into focus in "Entanglement," we start to feel the intense pressure being generated by the insular production of the album. Following up with the breakout single "Dream About Nothing," Andre starts to paint a picture of desolation in his instrumentation that is sharply washed over by his out of the box lyrics, which employ postmodernity as a tool with which to destroy the listener's preconceptions about what a pop song should sound like. If you aren't connecting with the vibrant spirit of Dark Alien Pop at just two tracks in, you might not be prepared for what the future of contemporary rock is going to sound like.
The grinding gears of "Syzygy" clear a path for the throttling "Immolation" and it's more stripped down sibling "Gold Politique" exquisitely, but there's nothing on this earth that could prepare us for the reverberating drone of "Fire in the Sun," a song that affected me so significantly upon my first sampling of Dark Alien Pop that I felt compelled to listen to it three more times before moving on to the next track. It's easy to get hypnotized in the countless mesmerizing beats, notes and nuances that make up the fabric of this album and its enigmatic star player, but if you're able to make it through all twelve tracks in chronological order without any interruptions, gloryBots will reward you with a smorgasbord of musicality that will blow your mind from start to finish in the same style as a thrilling amusement park roller coaster. I can attest to this firsthand, and I can't see myself getting bored with this record for a long time to come.
If the glow of "Le Monde" doesn't strike a chord within your heart, the textured rhythm of "Forces" probably will, thanks to a penetrating groove that swings left and right like some sort of twisted sonic pendulum. "Run" injects a shot of adrenaline into the final act of Dark Alien Pop before fading into the My Bloody Valentine-style shoegaze of "Afterlife." To be frank, "Afterlife" would have been a more than satisfying ending to the album, but determined to exceed all of our expectations, Andre parts ways with us in the closing track "Soon," a cascading rock anthem that is played in a deconstructed fashion that will leave you wondering just how you're going to describe what you just listened to for your friends and coworkers. Dark Alien Pop is an album you're going to want everyone you know to hear as well, if for no other reason than to explain to other people why you've become hooked on the transmissions of a presently-obscure musical vehicle titled gloryBots.
Mindy McCall
---