Jake La Botz's Rough Road Lends Realness to 'They're Coming for Me'
Posted On October 17, 2019
---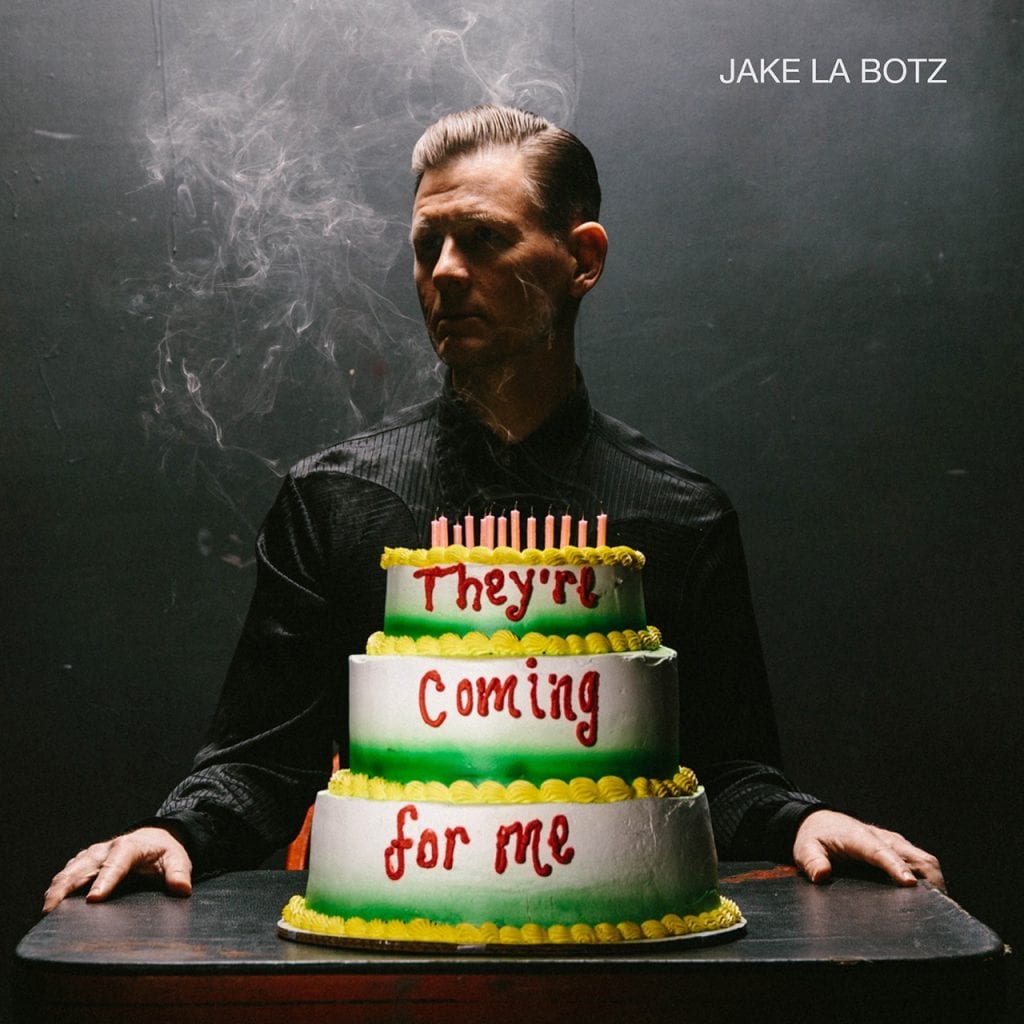 There is a preponderance of gravel-voiced singers in Americana and alt-country.
It would be rude to name names, but often enough it's an affectation. Often enough, the rasp has been forced upon a perfectly gentle and pleasant voice. To this reviewer, this just makes suspension of disbelief (and a full listen … ) impossible.
It's hard to fault folks who attempt gravel, because the genuine article lends life-or-death gravity — especially if the songs are well-written already. Consider the cracks in Patti Smith's voice, for example, in her masterpiece of desolate grief Gone Again. It's visceral. It's real. It should be too broken to keep going, but here it is, howling at the void that awaits us all.
Jake La Botz's gravel is real, too. His voice is like a pair of jeans that's been seriously broken in — threadbare and torn in spots, but comfortable and authentic for its flaws. In his five decades, La Botz has been a high school dropout and a drug addict (he lives clean now). He has been a car thief and a transient street punk. Somewhere along the way La Botz became an actor. In terms of musical education, an early fascination with the blues led to La Botz sneaking into shows as a teenager and busking on subway platforms. He has toured tattoo parlors and been the guitarist (and only white member) of an African American church. His new They're Coming for Me is the kind of album that could only have been made by someone who has lived this interesting of a life. As for the gravel, it's definitely genuine.
"People dedicated their lives to tracking me down / I was seen mostly in the country, rarely in the town," La Botz sings in "Hey Bigfoot." "But times are tough with all this tragedy, war, an evil president / Can't get no coverage. Can't be a homeless shelter resident / Seems like nobody wants to see my beautiful hair, my big long feet, my otherworldly stare." The deliciously absurd song is written from the perspective of a Sasquatch that tries futilely to capture the modern public's attention — and questions its own existence in the process. Ably propelled by drummer Alex Hall, "Hey Bigfoot" tumbles along with the runaway truck energy of a Waits/Brennan grim reaper or a Nick Cave number minus Cave's ponderous language.
As attested by that eminently listenable track, La Botz is accustomed to — comfortable, even — being on the outside. Consider "Nashville, Nashville," a scathing indictment of the Music City as a color-by-numbers hit factory rather than a creative nexus. There's a darkly hilarious verse about an "Uncle Bobby" who plays Iron Maiden and Pearl Jam covers on a high-dollar Gibson, but "Nashville, Nashville" is ultimately driven by the soul-sapping frustrations of songwriters trapped on the tip jar circuit and driving for Uber or Lyft just to make ends meet. The song's narrator is no help, and on one verse it seems to be tearing down the exact kind of music La Botz makes. "Let me be honest with you, I don't think you'll sell / this business, well you know, it's not doing so well," La Botz sings. "You're not country, you're not rock and roll / too arty for the blues and too dark for folk / uh-huh, and your pop songs are really a joke."
Thankfully for us as listeners, La Botz isn't concerned with such criticisms. He plays crackling, unhinged blues numbers like bonus track "This Comb" and patiently paced odes to paranoia like title track "They're Coming for Me." And on "The Bankrobber's Lament," La Botz spins a philosophically dense, analysis-worthy Southern gothic tale of crime, death and redemption. From his economy of language to the strength of this tune's guiding symbolism; from his broken voice to his gift of melody; from La Botz's own experience on that side of the law to his perspective as one who escaped before it cost him his life, this idiosyncratic songwriter can handle types of heavy lifting that many others frankly can't.
---