J.D. Wilkes and Legendary Shack Shakers Go Country on 'Cockadoodledeux'
Posted On November 4, 2021
---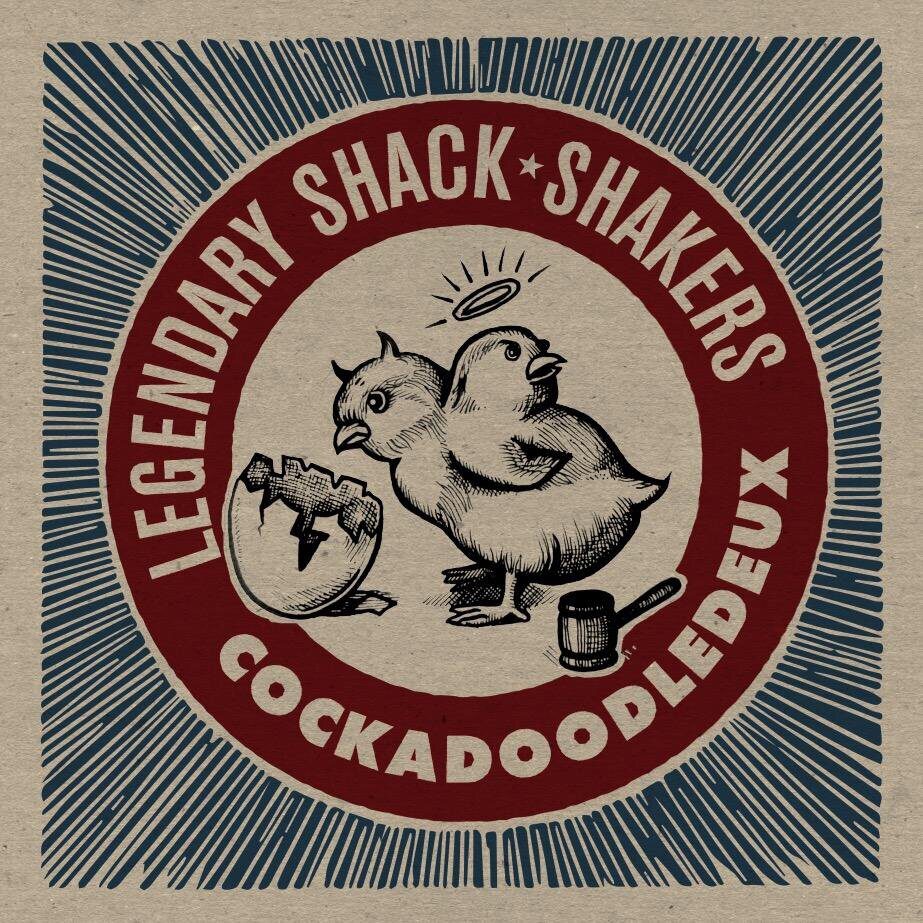 When J.D. Wilkes sings "Well it's Johnny Cash for Johnny Rotten / Johnny Horton for Johnny Ramone / He's swapping out his records / For something more down home" on Cockadoodledeux, a celebration of the various iterations of his band, Legendary Shack Shakers, he's more than wryly observing the arc of many who mature into appreciating, or even loving, the music of their youth. With that track, "Punk Rock Retirement Plan," Wilkes is also having a bit of fun with himself as he commemorates 25 years with the same band.
The same band, but not the same musicians, although many return on Cockadoodledeux, a sort of homecoming for Shack Shakers past and present. Wilkes also acknowledges the moment by going full-on country, a departure from his usual sound, one usually saturated in country, but with an equal grounding in the aforementioned punk rock energy. Wilkes knows the genre, though, and while he doesn't have a traditional country voice, his vocals have the love and sincerity of a true fan honoring a beloved style. He and the various Shakers perfectly nail the music with an album that, at times, sounds completely throwback.
"I Told You So" features fiddles and pedal steel propelling an infectiously happy rhythm, with dark lyrics about someone getting cheated on, with the narrator offering to take the cheater back if they learned their lesson. It's typical country subject, with achingly beautiful lap steel from Chris Scruggs, formerly of the country band BR549. Scruggs channels legendary pedal steel player Speedy West not so much with speed, but with emotion, tapping into the sadness of Wilkes' character.
Originally recorded by John Conlee, "I Don't Remember Loving You" has Wilkes' voice dusted in reverb, the vocals revealing deep emotion even as he builds up a wall of genre-appropriate stoicism that's not as profound as the original, where Conlee is the ex-boyfriend pretending to no longer remember his former love's name, even as she drove him crazy by leaving. And while Wilkes shares a bit more vulnerability, the lap steel and fiddle also serve as emotional surrogates, unlocking the sadness the vocals are too proud to concede.
"They Won't Let Me Forget (All the Things I Can't Recall)" is old-school country, but where classic artists keep their voice up front and the instruments deferentially behind them, here the lap steel, fiddle, and harmonica (courtesy of Wilkes), are present, not overpowering Wilkes' singing, but also not skulking in the sonic darkness. The waves of sound are relentless and beautiful, dense without being overpowering.
Wilkes isn't retiring into country so much as he's energized by it. He understands that while more aggressive music makes it easier to communicate anger, country can be as powerful, even while wrapping things up in pretty fiddles and lyrical lap steel lines. Cockadoodledeux feels like Wilkes returning home to the music that inspired him, without much of a rock and roll filter. He's honoring his personal loves and band history by giving us pure, undiluted country, and the listener gets to enjoy the fruits of the reflection.
---