---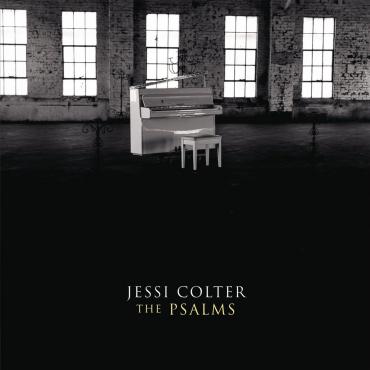 Forget everything you know about Jessi Colter: widow of Waylon, mother of Shooter, "I'm Not Lisa." Forget everything you know about Christian music—traditional hymns, southern gospel, spiritual sing-alongs, contemporary pop-rock, whatever.
Now, think to yourself, What Would Patti Do? Patti in this case being Patti Smith, who once titled an album Easter, and whose guitarist Lenny Kaye has helped nudge Colter away from any categorical expectation and deeper into the spiritual wellspring. The two connected when Kaye was collaborating with Waylon on his autobiography, and this stunning immersion in musical faith is the result.
The Psalms (out March 24 on Legacy) is what it suggests—adaptations of verse from the most musical book of the Old Testament. Much of the music seems like spontaneous composition, based on the bedrock of Colter's piano, punctuated by Kaye's guitar, with filigree including harp, heavenly harmonies, some strings and percussion (a virtuosic Bobby Previte) and multi-instrumental shadings (including church organ and French horn) from Al Kooper.
Colter's voice is the calm amid the tempest, lone and vulnerable, unshakeable at the mercy of forces so much more powerful, an intensely human voice.  Every arrangement is different, yet all seem to lead deeper into the mysteries of awe.  At one point, Colter almost apologizes, "There's a lot to it. I wish I could explain it." The results are nakedly personal and transcendently universal.  Even among ye of little faith, this sounds like a musical miracle.
---