Hiss Golden Messenger Finds Salvation in 'Terms of Surrender'
Posted On September 18, 2019
---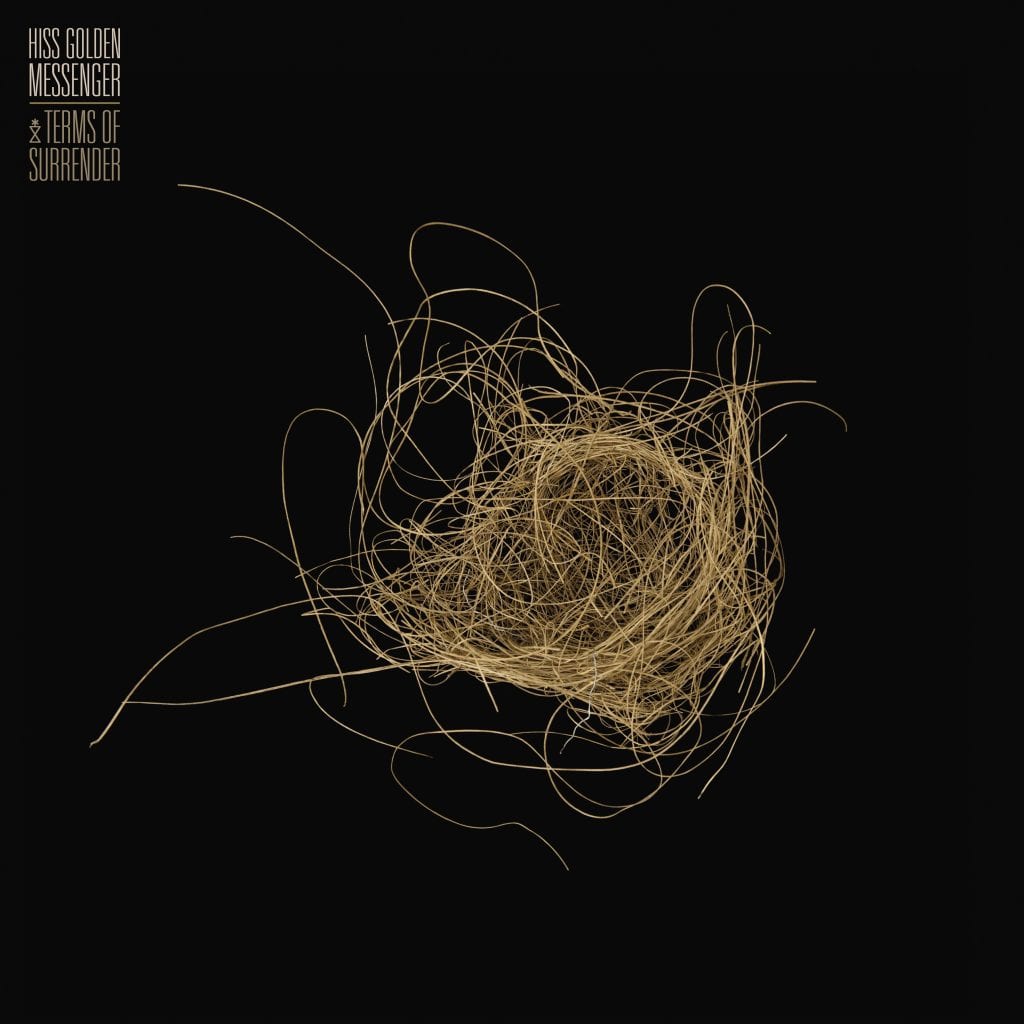 Ahead of the release of Terms of Surrender, Hiss Golden Messenger's seventh studio album, bandleader M.C. Taylor wrote a letter to fans. In a little over 700 words, Taylor lamented the reality in which he had been living, a reality that led him to admit he often felt like a stranger in his hometown. While some might choose to dive deeper into a depression like that, or try to offset it with other means of healing, Taylor turned to the gift that his God gave him: songwriting.
"Even when I could not find hopeful things," Taylor confesses in his letter, "I wrote because writing songs has always been my salvation. … I wrote about getting older, being afraid, feeling guilty and lonely and vulnerable to every light and loving touch. Songs about the wheel, the ever-rolling wheel of life." It's in that vulnerability and honesty that Terms of Surrender is rooted.
Taylor is telling a story bigger than lamentation and grief on his new record. As he pursued salvation in writing the songs that would eventually turn into Terms of Surrender, he was reminded of the power of love. "I had a dream once, many years ago, where I heard a voice say 'God is love,' and I felt it with my whole being," he writes. "This record is a reminder of that dream."
It's appropriate, then, that the album opens with the bright and upbeat "I Need a Teacher," which itself opens with the lyrics, "Love me harder. Cry like a thunder." Within the first seconds of Terms of Surrender, Taylor juxtaposes his past reality with the growth and healing he's experienced over the last year. "I see where you're at, I know you can see me," he sings. "Beauty in the broken American moment."
Terms of Surrender is not meant to be some shallow treatise on happiness, though. There is a sincere and real embrace of the world — an embrace of both its brokenness and darkness. This may be most beautifully captured in the eerie "Cat's Eye Blue" as Taylor delicately sings of death: "This wicked world, too bad to be spoken / Let the heart attack in / One taste and it's broken."
But the album is far from hopeless. Love tends to envelop everything Taylor's voice touches on Terms of Surrender, from the swampy rocker "Whip" to the slow burn of the impossibly fragile title track. With the help of fellow love-seekers like Aaron Dessner and Jenny Lewis — and bandmates Phil and Brad Cook, Josh Kaufman, and Matt McCaughan — Taylor has created a paradox of sorts: a record so distinctly personal to the songwriter and yet so universally relatable to the swaths of Hiss Golden Messenger fans, each listening through the lenses of their own realities.
"I am a work in progress. I have my good days, and I have my desperate days," he writes as he closes his letter, providing hope to others in the midst of struggle. "I didn't die last year, and I still have work to do here." If salvation can be defined as an eternal rescue from brokenness, then Taylor not only found it for himself in these terms of surrender, but he's provided a path to it for all who will listen.
---