Heather Gruber Has Listeners Dancing with Upcoming Release
Posted On November 2, 2018
---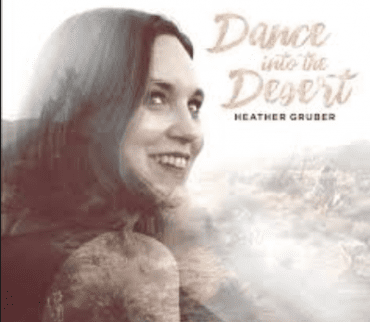 Heather Gruber intrigues on her upcoming release "Dance Into the Desert." The songstress who has been garnering acclaim from fans and critics alike takes musical matters into her own hands as she carefully crafts each song on the album.
Her list of influences range from Colbie Callait to Regina Spektor, who she equally catches up with. With strong singles in town from "Stepped Outside," to "Dancing on the Edge," those are only a taste of the masterpieces that give you an insightful look into her musical journey.
Gruber shares of the release:
"I love people. I'm a very fragile little human who has a hard time with life and I want people to know that they're not alone when they feel like fragile little humans who are having a hard time with life. I want potential fans to know that I'm their biggest fan."
Personal favorites on the album include "Letting Go," "Let It Fly," and "Perfect Day," but as each piece stands on it's own, the songs as a whole come together to create a record that is filled with an artistic vision that is full of heart and soul.
Time and time again we are impressed by Heather Gruber, who wins our hearts and our ears…and we like it. "Dancing Into the Desert" is out November 30th via digital platforms.
Listen to select singles below on Spotify:
---