Gretchen Peters Pours Herself into Album Honoring Mickey Newbury
---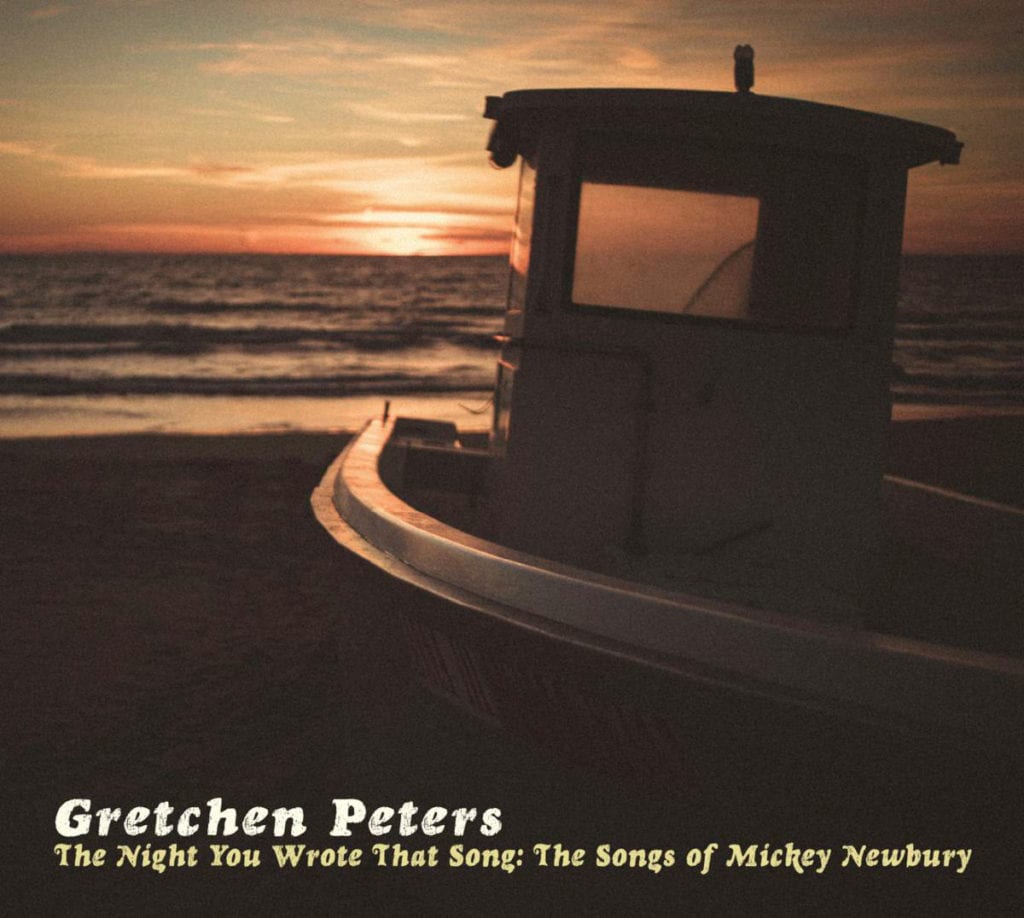 The "cover album," particularly one that focuses on a single musician's work, enables an artist to pay homage to an influence, explore alternate approaches, and demonstrate how stellar material lends itself to myriad interpretations. Consider Bob Dylan's salute to Frank Sinatra on Shadows in the Night and Fallen Angels, Eilen Jewell's Butcher Holler: A Tribute To Loretta Lynn, The Flaming Lips' acknowledgment of Pink Floyd's Dark Side of the Moon, Ryan Adams' rendition of Taylor Swift's 1989, and Jamie Johnson's Living for a Song: A Tribute to Hank Cochran, among others. In each case, new versions offer an illuminating take on the originals, for better or worse, while providing an opportunity for the endorsing artist to explore techniques, content, and emotional spaces previously unembraced.
Following 2018's virtuosic set Dancing with the Beast, Gretchen Peters releases her tribute to Nashville Songwriters Hall of Fame member Mickey Newbury, who died in 2002 after releasing a number of albums, his songs recorded by such luminaries as Johnny Cash, Tammy Wynette, and Elvis Presley. In the supplementary info included in the pre-release package, Peters articulated her criteria for selecting each tune: Did I love it? and Did I think I could bring something of myself to it? Listening to these tracks, one quickly witnesses Peters' sincere appreciation for Newbury's oeuvre, and she does indeed bring something of herself to these pieces, at least stylistically, and occasionally in terms of depth and perspective.
While Newbury's recording of "The Sailor" has a lo-fi folk/Glen Campbell-esque feel, Peters' take is dreamy and textural, her sultry vocal buoyed by a simple piano part and languorous guitar. Peters' version of "Just Dropped In (To See What Condition My Condition Was In)" — a 1967 hit for Kenny Rogers & the First Edition — is a relatively stripped-down, slowed-down, and mercurial rendering that highlights Peters' skills as a singer but doesn't fully translate or come to memorable fruition. Peters' grasp on "The Night You Wrote That Song" highlights the austere elegance of the tune, perhaps one of Newbury's best, the pop-ish hook spotlighted by Peters' effective vocal doubling. "Wish I Was" may remind some listeners of Peters' own "Lowlands," from Dancing with the Beast.
"Why You Been Gone So Long" presents a welcome shift in tempo and mood, a roadhouse-y jingle replete with a jangly guitar solo by Wayne Moss and piano flourishes by Barry Walsh. On "Heaven Help the Child," Will Kimbrough offers a notable backup vocal (for contrast, compare Bill Callahan's version). "Saint Cecilia" spotlights Peters' adeptness at expressing emotional nuances via subtle vocal shifts and well-timed intonations. The album closes with "Three Bells for Stephen," sung in the voice of a wanderer, an exile, or perhaps a ghost reflecting on her/his life. Toward the end of the track, Peters bemoans, "Wherever there are songs, I will be singing," bringing to mind Tom Joad's "Wherever you look, I'll be there" manifesto, uttered at the conclusion of John Steinbeck's The Grapes of Wrath.
While Peters convincingly embodies Mickey Newbury's tunes, I'm hard-pressed not to compare these tracks with the gems on Dancing with the Beast, which revealed Peters at the apex of her writing and vocal abilities. That is, her Newbury tribute falls short of those heights, mostly in terms of material but also expression. Perhaps this was inevitable given Peters' status as a superior songwriter and singer honoring the work of a hero, whose compositions, sublime as they may be, are not quite at the level of her own. Still, as cover albums go, this is a cogent one, Peters tipping her hat to Newbury while potently, albeit limitedly, affirming her signature delivery. Even if The Night You Wrote That Song: The Songs of Mickey Newbury represents Peters taking a reflective pause of sorts, it's certainly not an unfertile, unmemorable, or unengaging reset. And, of course, it won't be long before she turns her attention back to her own impeccable songs.
---