Greensky Bluegrass Brings Listeners Along for Timely 'Stress Dreams'
Posted On January 18, 2022
---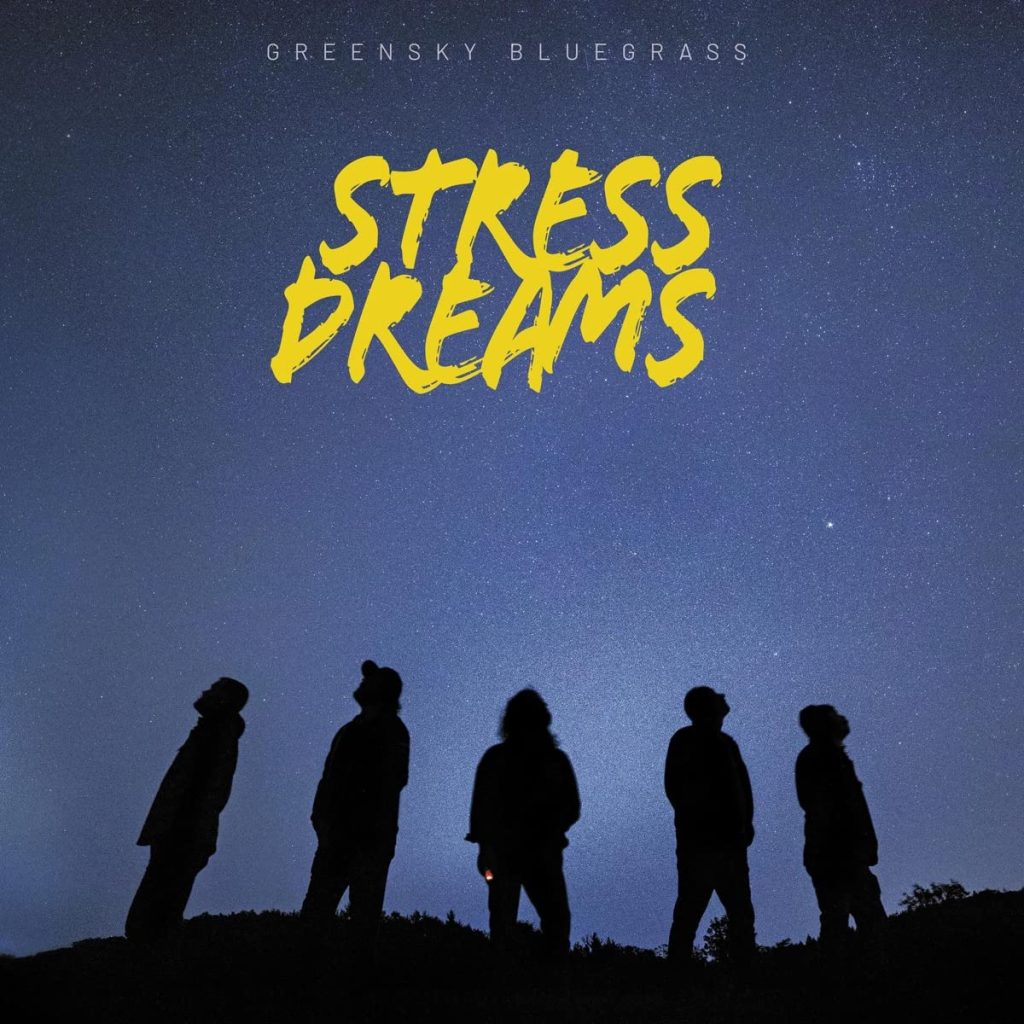 Stress Dreams, the eighth studio album from progressive bluegrass band Greensky Bluegrass, isn't a quarantine album per se. With lengthy songs and loose arrangements suited for in-person jams, this isn't the sort of myopic, claustrophobic work we've come to associate with the earliest months of the pandemic.
But the album was born out of quarantine, with mandolinist Paul Hoffman, dobroist Anders Beck, banjoist Michael Arlen Bont, acoustic guitarist Dave Bruzza, and upright bassist Mike Devol trading voice memos and emails during isolated writing sessions, and is unmistakably a product of that time. Many of the songs capture the discomfort of forced quietude, with recurring references to lost sleep and feelings of existential dread. "I feel worthless, without a purpose / Until I can sing for you," Hoffman admits on "Until I Sing," the number that feels most obviously like a missive to the band's ardent fanbase.
The furiously picked "Monument" describes the precarity of career success in the face of global turmoil, while the freewheeling title track amounts to an eight-minute prayer for restful sleep. "I've been waking up tired," goes the refrain, one of the album's most relatable moments. The playing is uniformly excellent, as can be expected of a band known for its grueling tour schedule and marathon live shows. There are enough fretboard workouts to satiate even their most hardcore listeners, and the songs' extended runtimes leave room for plenty of standout solos.
Lyrically, the album is somewhat less vibrant. The twee hook of lead single "Grow Together" ("We can grow old together if we can find the time") recalls early 2010s nu-folk in all its foot-stomping glory. Then there's "Cut a Tooth," a relentlessly paced protest song ostensibly aimed at racial injustice that fails to offer much in the way of specifics. "I just want to break the system we've been chained to," Hoffman laments vaguely in the chorus, a frustrating example of the band's tendency toward generality.
On their live albums, including last year's The Leap Year Sessions — a five-album series encompassing over 12 hours of material from the group's late 2020 livestreams — the band has been known to stretch their hits well past the 10-minute mark. The songs on Stress Dreams seem destined for the same treatment, and one gets the sense that the lines between artistic statement and setlist fodder are murky. That said, Greensky clearly knows its audience, and it's hard to fault the group for playing to its strengths.
---