Gratefulness, Contentment & Anticipation on Sean McConnell's Latest
---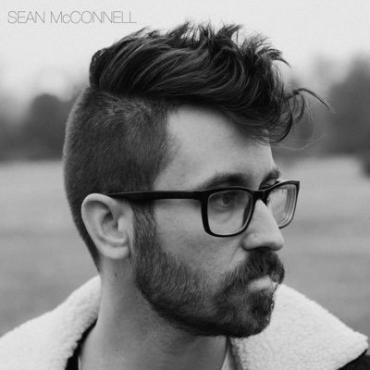 As one of music's most sought after songwriters,
Sean McConnell
has penned tunes that have been recorded by artists such as Wade Bowen, Randy Rogers, Buddy Miller, and Martina McBride (among a multitude of others); with his latest release, the accomplished tunesmith is poised to make his mark as an artist in his own right. Released on Rounder Records, the self-titled, ten-song collection – immaculately produced by Ian Fithuk and Jason Lehning – immerses the listener in McConnell's honest, emotional songwriting and understated, flawless vocals from the first track to the last.
Beginning with "Holy Days," which looks back fondly on those sacred days now passed, McConnell's songs are often autobiographical yet told in a universally identifiable manner that resonates with the listener. From the simply delightful "Hey Mary," a breezy love song that will make your heart happy, the joyous "Best We've Ever Been," which tells of a relationship that keeps getting better with the years, and "Queen of Saint Mary's Choir," about McConnell's parents and upbringing, he weaves themes of love, family and nostalgia through songs that are emotional, insightful and passionate.
Sincerity and romance are found on the ballad, "One Acre of Land," encouragement on the irresistible folk-tinged, "Bottom of The Sea" ("So hold your nose, cannonball, someone let me through"), and thoughtful reflection – and a huge heaping of swell-in-your-chest emotion – on the peaceful, acoustic "Beautiful Rose" which finds him looking back on a life that might be different from what he thought it would be, but realizing he wouldn't change a thing."Baby this ain't Neverland, yeah maybe life's not what I thought it be/It's nothing like my childhood fantasies/It's harder than I could've known, but higher than my hopes could float and better than I ever could have dreamed/More villains and sad endings I suppose, but I'll take this thorns for this beautiful rose." In addition to those sentiments, McConnell doesn't shy away from interspersing varied religious references throughout the album, particularly on "Running Under Water" which becomes almost hymn-like in the chorus and closer "Babylon" which compares the end of a relationship the to the ancient city. "Did you turn around and watch it crumble/Do you ever go through the rubble trying to find out where the hell it went wrong?"
On an album replete with poignant lyrics and unforgettable melodies, there is also a palpable sense of McConnell's gratefulness for the past, happiness with the present and anticipation for the future….one that undeniably holds great promise.
Originally appeared in The Daily Country
---