Granville Automatic Puts Nashville's Past into Its Songs
Posted On October 24, 2018
---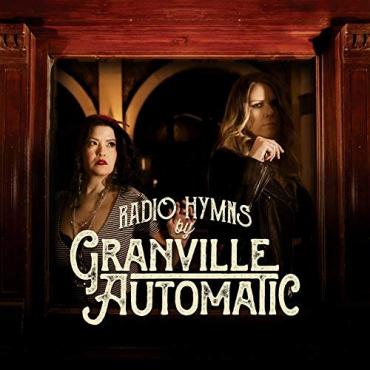 Elizabeth Elkins was working in the marketing department at Emory University in Atlanta when she made what was sure to be a life-altering decision. She decided to quit her job, cash out her 401(k), and move to Nashville, where she would give herself a full year to try and make ends meet writing songs before succumbing to the starch-collared version of a plowman's life.
To that point, Elkins had mainly gravitated toward punk rock. But she'd hooked up with a more country-leaning collaborator, Vanessa Olivarez, and that was to be their targeted genre in Music City. In month 11 of her yearlong quest for destiny, a resource-depleted Elkins got the call she'd been waiting for: Mainstream country star Billy Currington had decided to make a song she and Olivarez had written his next single, which was instrumental in landing the pair a two-year publishing deal and validating the success of Elkins' all-or-nothing gamble.
The track Currington cut, "Drinkin' Town With a Football Problem," is as frivolous as its title suggests; lyrics like "win or lose, we tie one on" are never going to get confused with Lucinda Williams or John Prine. Yet the songs Elkins writes and records with Olivarez under the moniker Granville Automatic couldn't be further from those Friday night lights. The pair's beautiful new album, Radio Hymns, is ocean deep. Such is the dualistic existence of so many singer-songwriters in Nashville.
Poring through her phone at a cafe in suburban Seattle, Elkins, a military brat, was in the midst of a road trip that would take her to Idaho, the only state she'd never visited. To illustrate the compartmentalized life of writers like her, she labels the tunes she writes for the likes of Currington "country songs," while those labeled "songs" are ones she and Olivarez are more apt to keep for themselves. As for the former, she has a "hook book" consisting of the sort of titles you'll find on commercial country radio. "No Bars in This Bar" is one such idea; if it comes to fruition, it'll be about a bad-boy boyfriend who claims he can't talk to his lady because there isn't any cell reception in the watering hole where he's tying one on.
Radio Hymns is more high-minded, to put it mildly. Elkins sits on the executive board of Historic Nashville, putting her in the perfect position to collaborate on a concept album about the ghosts of the iconic town's past. She'd grown weary of writing about relationships, and Olivarez thought storytelling in songwriting had become a lost art. Putting their creative approach through an archaeological wringer, they've filled this void and then some on Radio Hymns.
Written in collaboration with Jim Lauderdale, "Marbles" is a frisky blues-rock number about Jimi Hendrix's time in Nashville. Hendrix and Billy Cox, who still lives in Music City, had made their way to Tennessee in 1962 after both were discharged from Army stints in Fort Campbell, Kentucky. Hendrix would bring his guitar everywhere, strumming away in such unconventional places as public libraries. People thought he was nuts, so they nicknamed him "Marbles."
A linear approach to retelling this story would have likely yielded rich results, but Elkins, Olivarez and Lauderdale decided to inhabit Hendrix's nickname literally and recount his time in Nashville from the perspective of a marble that had fallen out of the great guitarist's pocket. Hendrix used to jam in clubs along Jefferson Street, in a predominantly African-American neighborhood that was cruelly bisected by the construction of Interstate 40 and now finds itself in the throes of gentrification. In the song, the marble in Hendrix's pocket is buried beneath the whir of traffic where the nightclubs once stood, which inspires the lyric, "This town keeps changing and the rhythm of the wheels has been my blues."
Radio Hymns is so literate and revealing that a tour-bus company has contracted Elkins and Olivarez to emcee their own historical jaunt around oft-ignored parts of town. Yet the self-produced album is as melodically pleasing as it is intellectually invigorating. Elkins and Olivarez assembled a crack lineup of Nashville players to soundtrack their tunes, which are fronted by Olivarez's versatile, nearly flawless voice. She nails a Bonnie Raitt vibe on the breezy tune "Black Avenue Gallows" (the song, about Nashville's last legal hanging, is anything but breezy), while her emotive vocals on "News of the World" (about a beloved bartender who killed himself) and "Affairs of Honor" (about the untimely death of Andrew Jackson's wife) match the weighty subject matter tear for tear.
Independent
---