Golden Shoals Brings Old-Time into Modern Day with Lively Reintroduction
---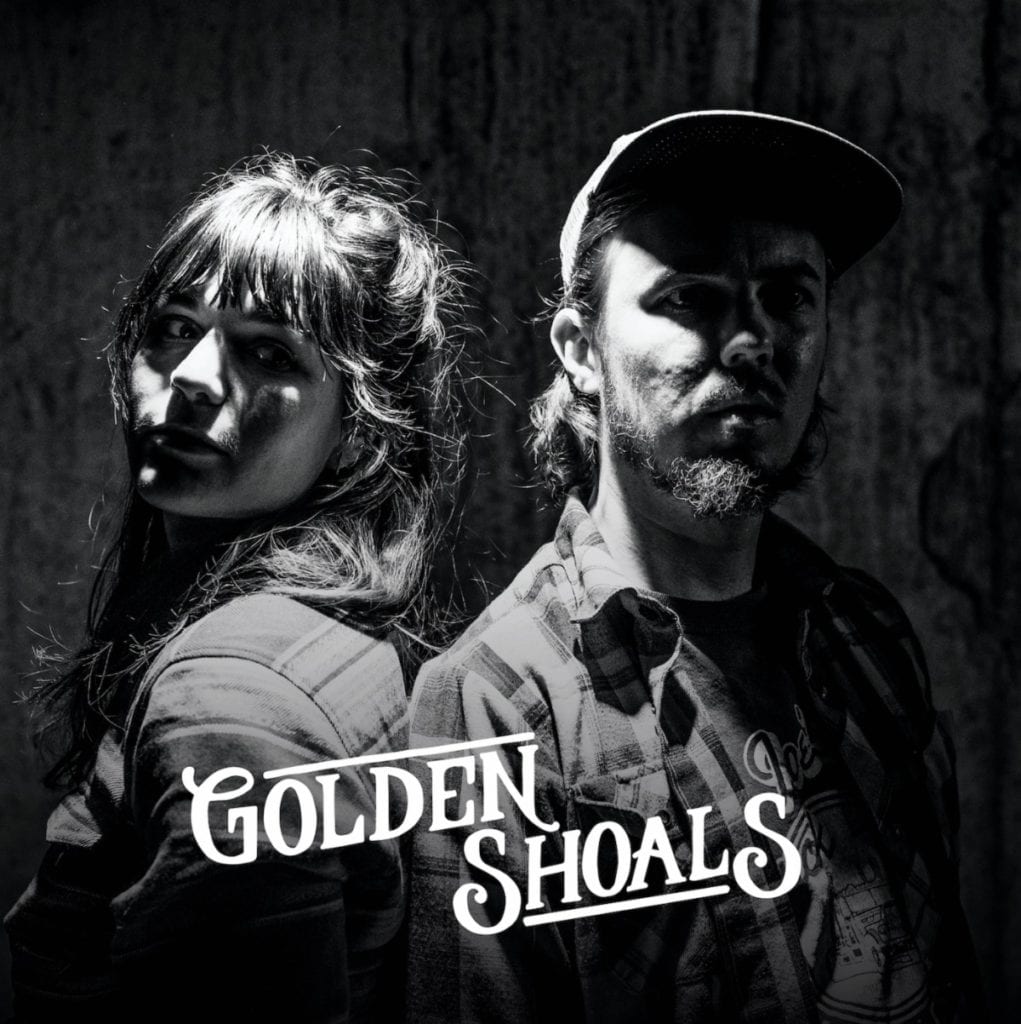 Think old-time songs are old-fashioned? In this age of political malaise, systemic injustice, a health catastrophe, and economic uncertainty, old-time's sounds and themes can feel alarmingly relevant, especially when brought up to date in the able hands of Golden Shoals.
The duo of musical partners Amy Alvey and Mark Kilianski, formerly called Hoot and Holler, is back with a self-titled album that showcases how their songs have matured as they've toured and lived together for the past seven years, calling every corner of the lower 48 home. Understandably, the pair have an easy familiarity in both their playing and singing. Their harmonies are self-assured and comfortable, a complex, enduring warmth born of deep understanding, friendship, and playfulness.
That playfulness leads to an album of rousing old-time-style music that's fueled by acerbic modern-day wit. The album's first track, "Everybody's Singing," fires an opening salvo that decries cultural appropriation of blues music while referencing many of the greatest country and folk hits from the '60s — hits that, Golden Shoals suggests, are quickly aging into chestnuts thanks to overuse and abuse by the picking community.
Similarly, "New Friend" explores unusual terrain for an old-time tune: that funny feeling when an ex turns around and dates the narrator's best friend. According to traditional formula, these songs would be mournful dirges, questioning the narrator's perception of their most cherished relationships. Instead, Golden Shoals spins the tale such that the narrator is relieved to be rid of two self-involved characters.
The second half of the album transitions into a more strident, rock-oriented sound. "Love from Across the Border" breaks up the whimsical folk gestalt with a driving beat in a song that is equal parts silly and earnest. And this wouldn't be a Trump-era folk music album without some protest songs, in this case the devastatingly sharp "Brood of Hate" and "Going Down, Down, Down." Both songs rely on Alvey's ominous fiddle, a constant and heavy presence.
While Golden Shoals are lyrically nimble, their playing is the star of the show. The engineering (Matt Lohan) on Golden Shoals is just plain beautiful. Listening with headphones feels like you're sitting in the center of a lively jam circle. "Old Buffalo" showcases Kilianski's skill with guitar fills that are both scorching hot and appropriately solemn for this existentialist ballad. In a summer without live music, the ability to hear thumbs drumming on banjo heads and fingers gently scraping strings means more than ever. Golden Shoals is an album of this summer, and every summer after.
---