From the Roadhouse to the Supper Club: Delbert McClinton is Back in Town
---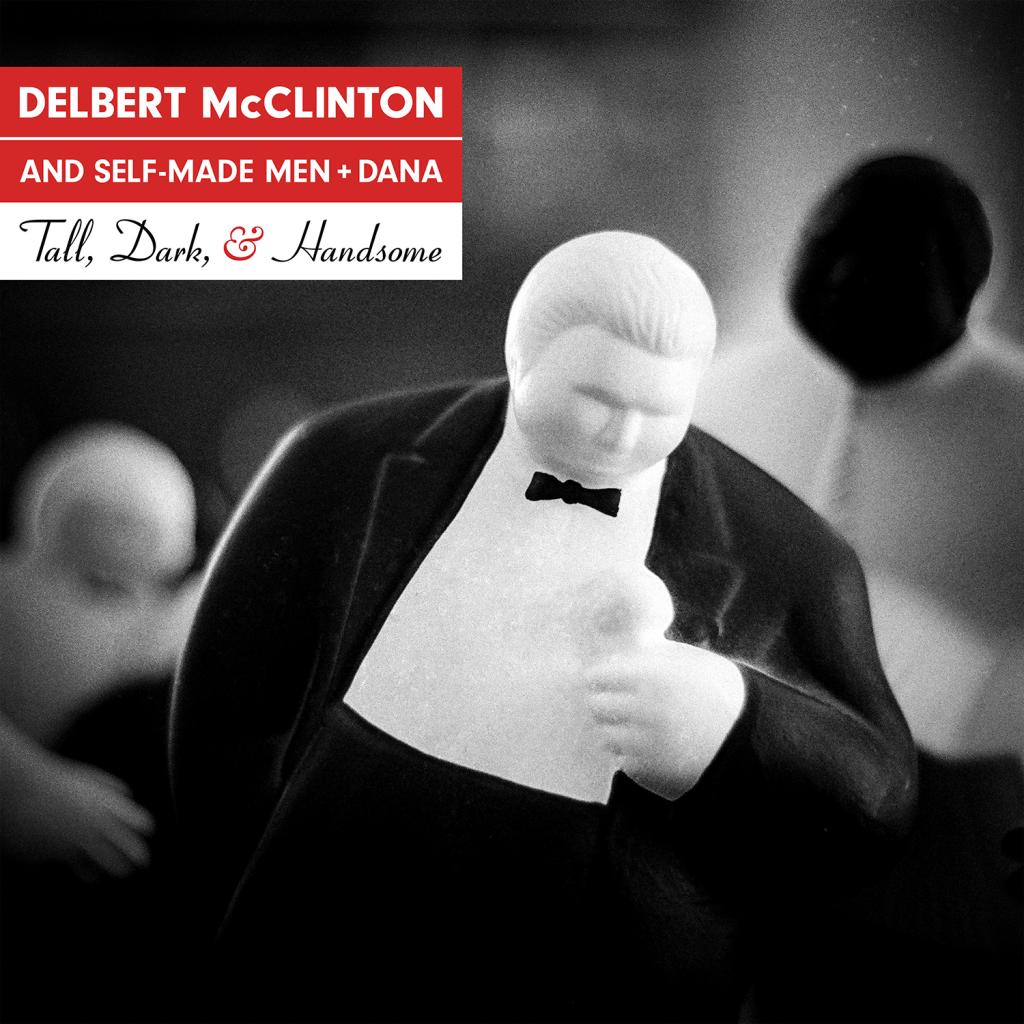 In the world of Delbert McClinton, there are no borders. His music defies simple categorization or pigeonholing. Truth be told, it's probably part of the reason the Americana label was invented: to have a home that fully welcomes his blend of Texas blues, honky-tonk country, smoky late-night jazz, Tex-Mex, R&B, and down-and-dirty rock and roll. "Americana" sums it up perfectly.
Now, following 2017's acclaimed and surprisingly laid-back Pick of the Litter, Delbert tops himself with the engaging, energetic diversity of Tall, Dark, & Handsome, backed once more by what he calls the best band he's ever fronted (a bold claim, but you'll get no argument from me, they positively smoke throughout). A seasoned lineup of veteran players, the Self-Made Men + Dana includes: Dana Robbins on saxophone; Quentin Ware, trumpet; Jack Bruno on drums; bassist Mike Joyce; guitarists Bob Britt and James Pennebaker; and Kevin McKendree and Dennis Wage on keyboards. Delbert wrote or co-wrote all of the album's 14 songs and the result is his best, most consistently enjoyable album in years.
Much has been written about that voice, a voice that hasn't lost an ounce of its expression, soul, feel, spark, or depth over the years, and in fact, has only grown even more soulful of late, if possible. Most singers would try to make a deal with Old Scratch at a Mississippi crossroads at midnight for that damn voice. (Such a deal can't just be limited to guitarists, right? Asking for a friend.) What's too often overlooked, or at least not discussed as much, is the genius and sharp wit of McClinton's pen. His songs run the gamut from true stories of being down on one's luck ("Two More Bottles of Wine"), painfully hilarious (or hilariously painful) observations of relationship struggles ("Livin' It Down," "When Rita Leaves"), to late-night come-ons ("Take It Easy") and road songs ("'B' Movie Boxcar Blues") that have been covered by everyone from the Blues Brothers, Etta James, and Clarence "Gatemouth" Brown to Crystal Gayle, Emmylou Harris, and Wynonna Judd. On Tall, Dark, & Handsome, McClinton's love for tackling serious issues with his classic, trademark humor continues on tracks like the first single, "If I Hock My Guitar" (then "how the hell am I supposed to play the blues?"), as well as the Groucho Marx-inspired philosophy — and New Orleans groove — of "Fool Like Me," the dangerous infatuation of "No Chicken on the Bone," and the begrudging acceptance of physical limitations on "Can't Get Up."
Musically, McClinton's usual mix of rock, blues, soul, and country is on full display, while the hip jazz and swing that dominated much of Pick of the Litter returns, but this time it's the seasoning to the honky-tonk roadhouse sound that frames much of Tall, Dark, & Handsome. On "Lulu" — a tale of the unwelcome return of a lady up to no good — the music completes the part of the story that's not told. We're not exactly certain what Lulu is guilty of, but we can draw our own conclusions through its perfect mix of noir and Cab Calloway camp. "Gone to Mexico" is a striking, sensuous mambo that has McClinton heading south of the border but with as much a nod to Tom Waits as the destination of its title. And always a sucker for romance, this time McClinton delivers the sweetly gentle, sax-fueled "Any Other Way" as a modern-day torch song.
Delbert McClinton has been burning down roadhouses and concert halls for over 60 years now, building a resume that is unequaled not only in roots music, but in show business in general. A new album from this Americana legend should always be treated as a major event, simply because he consistently delivers the goods. Tall, Dark, & Handsome is no exception. Just as he sings in the jump-blues of the album-opening, "Mr. Smith," "news travels fast when somethin' good comes around." If that's so, then word is about to spread like wildfire.
---