From the Darkness, Lucinda Williams Calls to Our Better Angels
---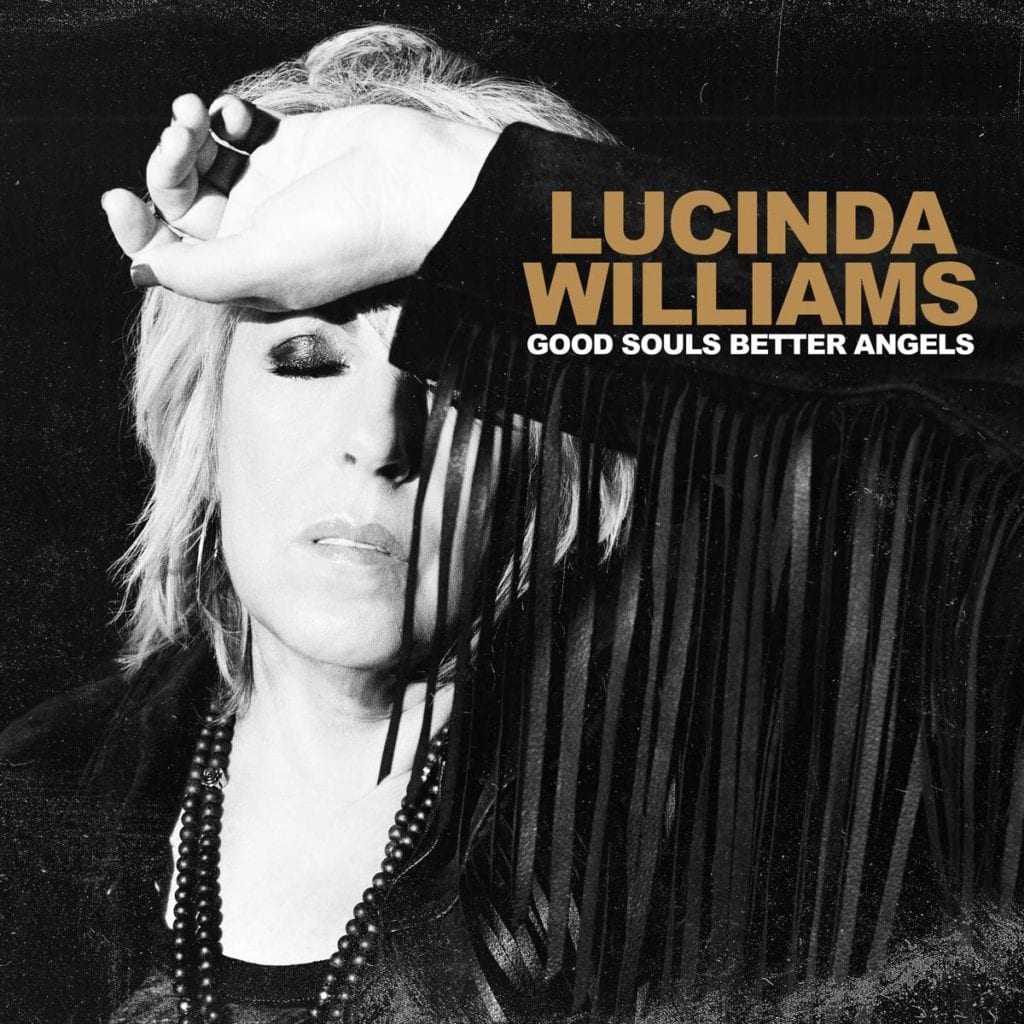 When Lucinda Williams entered Ray Kennedy's studio with her longtime road band in September 2019 to begin work on Good Souls Better Angels, her 15th and most direct, topical album yet, neither she nor we had any idea of how prescient the songs within would sound by the time they were released into the world just a few months later. Since then, we're witnessing the tragic answer to the obnoxiously naïve question, "What else could go wrong?"
Williams, co-writing here with husband/manager Tom Overby for the first time on all but three songs, may not have known that a pandemic was soon to envelop the world — and become a political weapon as well as a public health emergency — but it shows how far gone we appear to be that no tweaking to the lyrics is necessary to reflect our fears and divisions before or after the emergence of COVID-19.
Indeed, we have been down this road for a while now, and as a result, Williams has set aside her usual personal and, at times, autobiographical insights in favor of outward observations on our collective state of mind. In doing so, she has crafted one of the most searing, powerful albums in her over-four-decade career. Throughout the album's 60 minutes, it can feel like the walls are closing in; the darkness is all-encompassing. Stuart Mathis' guitar screeches and attacks as if it's waging battle, cutting through the despair like a righteous sword, while Williams digs deep into the delta dirt that first inspired her. Decades into her impressive career, she's still first and foremost a frighteningly ferocious blues singer. She spits, croons, moans, and cries out these lyrics with the authority of the damned or the saved, depending on your perspective.
Depression is addressed ("Big Black Train"), evil is confronted ("Pray The Devil," "Man Without A Soul"), and abuse is overcome ("Wakin' Up"). Williams realizes that there seems to be nowhere to turn without more toxicity ("Bad News Blues"). On Good Souls Better Angels, the raw pain of the blues meets the aggression of punk; the lyrics are at times part Dylan, part Strummer, part Johnson (both Robert and Blind Willie), but all Lucinda.
As bleak as it may sound, there is an underlying feeling of hope, that all this darkness is temporary. While she sings in "Shadows and Doubts," "These are the dark new days / That much is true / So many ways to crush you," she follows it with "When the Way Gets Dark," where she reassures, "Don't give up, hang on tight, don't be afraid / Don't give up, it's gonna be alright, it's gonna be okay." It may not seem so, but that type of simple reassurance goes a long, long way in these dark times.
---