Foreign Affairs From the UK
Posted On November 9, 2018
---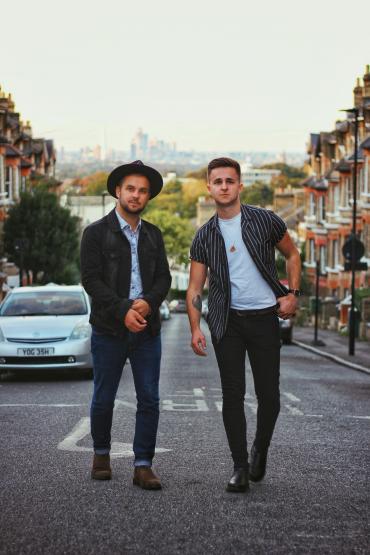 That country music is booming in the UK is in no doubt. Throughout the land many artists and bands do their stuff in pubs and clubs, all seeking that big break. Perhaps their most daunting hurdle is to achieve an authenticity in a genre from far away. Foreign Affairs, a duo from Bristol comprising brothers Adam and Lawrence Purnell, need have no fears on that score. With their new single 'Faded' Foreign Affairs immediately stamp their classic country credentials before exploding into a very contemporary indie rock sound.
Lawrence opens with a powerful voice that contains more than a hint of Johnny Cash. The song is essentially a muse about life beyond the everyday. What lies ahead? "Is this the beginning or the end/is this a fairytale my friend?" the brothers harmonise as the song moves from country to a harder groove. It is raw, gritty even, but certainly not rough. Based on a solid electric foundation the brothers add layers of echo and harmony to create a very "big" sound indeed.
Foreign Affairs have been around for a few years, honing their skills with their live performances. This is paying off with appearances at Glastonbury, Country2Country and the Cambridge Folk Festival. 'Faded' should mark the "beginning" of bigger things for Foreign Affairs.
http://www.foreignaffairsmusic.co.uk/
---