---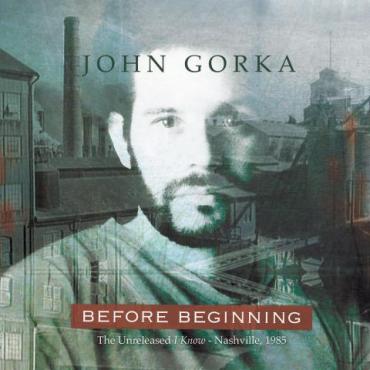 I've been working my way through a big pile of recent album releases and separating the rejects from the keepers. Here's a look at some of the CDs that made the cut.
John Gorka, Before Beginning: The Unreleased I Know. Veteran folkie John Gorka issued his highly regarded first album, I Know, in 1987. Two years earlier, as it turns out, he recorded a different version of the LP that never saw the light of day—until now. Before Beginning includes alternate versions of nine of the 12 songs that surfaced on the debut, plus "Geza's Wailing Ways," a track that first appeared on a 1983 folk compilation. These incisive compositions are fully formed and memorable; the acoustic arrangements are strong, and so is Gorka's baritone. As he says of the recording: "It was good. It just wasn't the good I wanted at the time."
Dennis Jay, Western & Country. Dennis Jay has the sort of deep, emotive voice that exudes authenticity and commands attention. This aptly titled collection is pure country but doesn't have all that much to do with Nashville. You can hear a bit of the Bakersfield sound, a hint of Tex-Mex, some Western swing, and a good deal of the pop-friendly approach of Marty Robbins and Jim Reeves. Pedal-steel player Lloyd Maines (father of the Dixie Chicks' Natalie Maines) produced and leads the consummate backup crew, which spices Jay's vocals with fiddle, banjo, accordion, and more. Highlights include "The Thorns of Your Roses," a beguiling duet with Austin, Texas-based Lisa Gamache, and a reading of the cowboy standard, "Streets of Laredo."
Various artists, On Top of Old Smoky: New Old-Time Smoky Mountain Music. Were it not for its pristine sound quality, you might mistake this multi-artist collection for an archival recording—perhaps something from ethnomusicologist Alan Lomax or a supplement to Harry Smith's landmark Anthology of American Folk Music. In fact, this high-spirited and beautifully performed 23-track CD consists entirely of new material, though it was inspired by field recordings that were made in the Great Smoky Mountains between 1939 and 1959 and released in 2010 and 2014. The new CD is a tribute to the more than 4,000 people who gave up their ancestral homes to create Great Smoky Mountain National Park. You'll recognize the names of some of the performers—Dolly Parton, Norman and Nancy Blake, and Alice Gerard are among those featured—as well as many of the traditional tunes, which include "John Hardy," "Will the Circle Be Unbroken," "Bonaparte's Retreat," "Goin' Down the Road Feelin' Bad," and the classic title track.
Dear County, Low Country. The first thing you'll notice about this terrific debut is the arresting, passionate vocal work of Arrica Rose, but lead guitarist/vocalist Mark Lynn and the other members of the Oakland, California-based Dear County will impress you as well. Excellent originals dominate the nine-track collection, which also features a strong reading of Neil Young's "Everybody Knows This Is Nowhere." You can hear all sorts of influences—everything from 60s rock and psychedelia to vintage pop and 70s and 80s West Coast country rock—but the end product sounds fresh. If they can keep making records as strong as the anthemic "Oh My Darlin'" and the sweet "Losing Leaves," these folks will be a force to reckon with.
The Western Flyers, Wild Blue Yonder. Like such outfits as Asleep at the Wheel, this consummate Western swing band make no effort to update their sound; on the contrary, they do everything they can to transport you to a 1940s Texas dancehall—they even record with vintage microphones, preamps, and other period equipment. The Western Flyers feature Gavin Kelson (upright bass), Joey McKenzie (guitar), and Katie Glassman (fiddle), all of whom lend their vocal talents to a program that embraces such standards as "Tennessee Waltz," "I'm Gonna Sit Right Down and Write Myself a Letter," "Sweet Georgia Brown," and "I'll See You in My Dreams." Somewhere, Bob Wills is smiling.
*****
Jeff Burger's books include Leonard Cohen on Leonard Cohen: Interviews and Encounters, Springsteen on Springsteen: Interviews, Speeches, and Encounters, and Lennon on Lennon: Conversations with John Lennon, which is due out Nov. 1, 2016. His website, byjeffburger.com, contains more than four decades' worth of music reviews and commentary.
---