EmiSunshine Continues to Shine Bright
Posted On October 4, 2017
---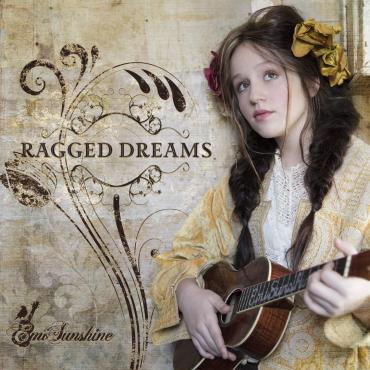 Child stars seem to suffer from the same shortfalls. They're viewed as some sort of phenomenon due to tender age, and unless they follow that initial success quickly, then they're branded as a fluke, a mere curiosity and really not much more. For Emilie Sunshine Hamilton, or EmiSunshine for short, it was especially precipitous, given her tender years – her first album, Black Sunday '35, was released when she was only nine years old – and the fact that EmiSunshine seemed an especially precious handle.
Nevertheless, Emi proved she was no fluke. A YouTube posting of her singing Jimmie Rodgers' "Blue Yodel No. 6" made her an internet sensation as well as a media star of sorts, with subsequent appearances on the Today show and a YouTube series, "Americana Corner," only adding to her sudden flush of fame. Appearances at the Ryman Auditorium and the Grand Ole Opry added further credence. It wasn't just her singing skills that made folks take notice; it was also a decided reverence for her roots – particularly the Appalachian music that's instilled in her East Tennessee heritage – with her multi-instrumental prowess and superb songwriting skills adding to the mix. She keeps things all in the family, recruiting her father and brother as part of her backing band.
Perhaps most importantly, Ragged Dreams ought to prove to the skeptics that EmiSunshine is the real deal and a talent well beyond her years. Casting a knowing glance back at the archival sounds of singers such as Loretta Lynn, Skeeter Davis, and Patsy Cline, she can wail, moan, and even scat sing with the best of them. Whether delivering a ramshackle ramble like "Sinner's Serenade" or "Danny Ray," bemoaning the blues with "Tennessee Killin' Song" or simply bowing to her idols on the plaintive "Johnny, June and Jesus," this 13-year-old prodigy proves she's preternaturally talented, with the instincts, confidence, and savvy to suggest she's a major star on the rise.
---