Elizabeth & The Catapult Offer Love Letter to Shared Humanity on 'sincerely, e'
---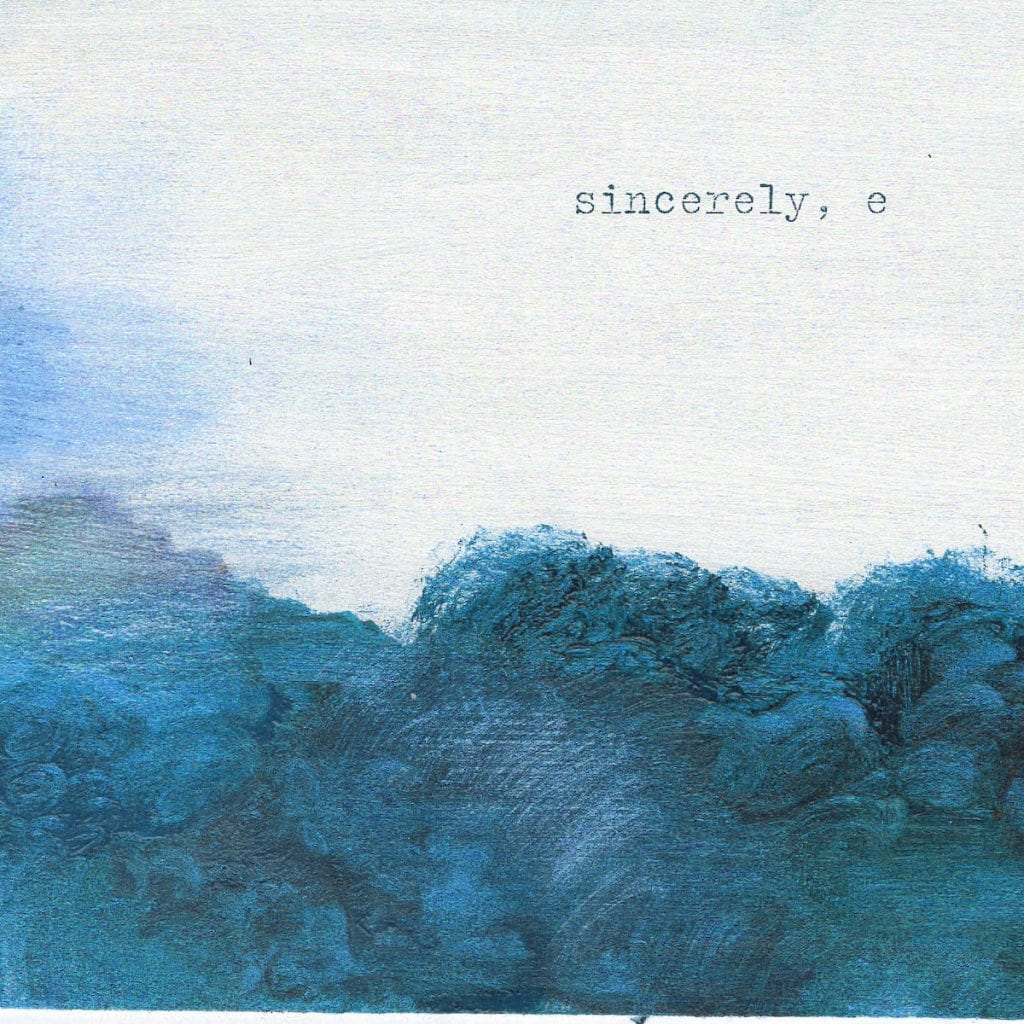 There is something deeply moving about the joy and hope that can arise out of pain. While live music has all but disappeared over the last 12 months, recorded music has blossomed. Bands kept writing new music, kept finding unique ways to perform for their fans, and kept releasing albums.
It's been a year since the first case of COVID-19 was confirmed in New York City, and Brooklyn's Elizabeth & The Catapult are marking this grim reality with their own embodiment of hope and joy, their new record, sincerely, e. This isn't to say the album is chock full of rainbows, but rather it brings forth semblances of goodness through confronting the emotional and tangible stress and confusion every human being faces.
"This project was conceived of and recorded in my living room as a way to try and reach beyond the new bubble of my home to connect with others," singer and songwriter Elizabeth Ziman wrote in a note to her fans when sincerely, e was announced. The new LP is her "love letter" to those who can't ignore all that humanity continues to face, and who need an "escape into the depths of our shared humanity," she wrote.
It's that escape — a pursuit of a shared humanity — that begins to point listeners toward something better. This is a journey that Ziman embarks on immediately with opening track, "pop the placebo," a tune with the piercing lyricism of Lou Reed and the musicianship of, well, Lou Reed; it could be as at home on his New York LP as it is on sincerely, e. "I met a surgeon, said he'd rather work on patients who believe they will survive / Grateful for all they've got / And just the same, the perfect medicine won't save you," she sings, diving into stories of friends doing anything they can to find glimpses of happiness.
That and the remaining 11 tracks constitute an album that needs to be heard in its entirety. In the second song, "birds and the bees," she sings of the struggles in California: "Lately an old man smoking on my doorstep / When I leave my house for work most days / Says don't judge me for smoking, honey, who am I hurting now / This air is gonna kill me anyway."
That type of boldness in facing the very real suffering of the world is strewn throughout sincerely, e, cast in gorgeous arrangements and carried to heavenly realms with Ziman's voice, one that hearkens the raw beauty of Rufus Wainwright, and one that doesn't focus only on pandemics and wildfires. On "together, alone," she performs surgery on society's obsession with technology, singing, "Lying in bed, late in the evening / You're never alone even when you are sleeping / My brain is connected to my hand is connected to my phone."
Pursuing a shared humanity isn't easy, but it points Ziman closer and closer to joy and happiness. This is perhaps most evident on the closing track, "love always wins," as she shares a heartbreaking tale of love lost while clinging to fragments of the truth found in the song's title: "I know you're sorry / Let's wait it out until / The night creeps in / Oh, once again, love always wins."
If there's one message that the world needs as we look back on the last year, there is nothing more powerful — and more challenging to embrace — than "love always wins."
---