Earthy Sounds Inhabit H.C. McEntire's Understated 'Eno Axis'
Posted On August 19, 2020
---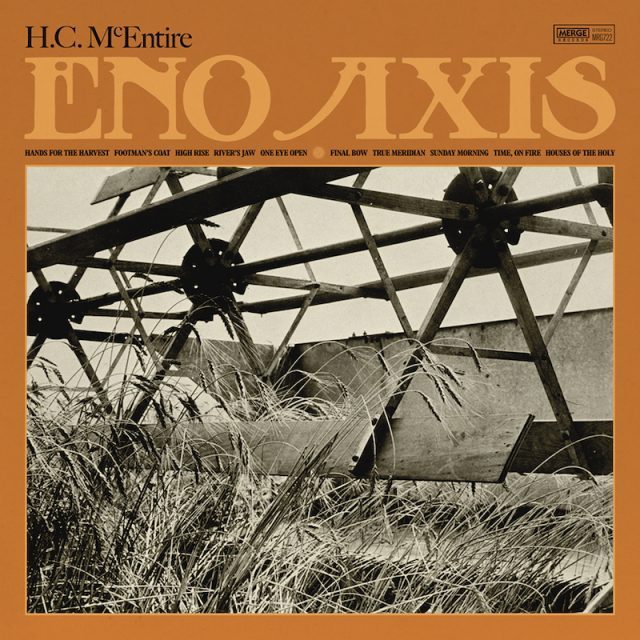 Over the course of three albums with Mount Moriah and a previous solo album, 2018's Lionheart, H.C. McEntire has emerged as a vital figure in the world of Americana, mining traditional approaches while stretching the genre to include novel sounds and perspectives.
Her new solo album, Eno Axis, is her most traditional outing to date, aurally and lyrically. The opening tune, "Hands for the Harvest," is grounded in earthy sounds, including Allyn Love's pedal steel part, and nature-based imagery: "White corollas / drying yarrow / a shepherd stretching / towards the holler."
"Footman's Coat" is a midtempo piece built around McEntire's layered vocals and Luke Norton's grungy guitar. With "River's Jaw," McEntire moves in a more bluesy direction, offering lines that bring to mind the starkness of Ian Noe's 2019 debut: "Stash the wages, split the maple / dress the barren fields in dead things / will it always mean surrendering? / would you wreck it all to stop the raining?"
"Final Bow" features choppy guitars reminiscent of recent Lucinda Williams, McEntire poeticizing the often brutal nature of aging: "Mirror glass and her hair styled high / in a gilded gown and tired eyes." "Sunday Morning" is an intriguing but perhaps inapposite instrumental, a brief welter of effected instruments and natural sounds.
"Time, On Fire" is a melodic and vocal highpoint, McEntire's commentary on the ephemeral nature of life and how our awareness of impending death can lead to a chronic sense of urgency: "Time is on fire / no good night's rest / no lips to press." The album closes with a cover of Led Zeppelin's "Houses of the Holy," a take that highlights the pliancy of the song, even if McEntire's particular interpretation fails to fully translate.
McEntire's raw charisma is less on display with Eno Axis than on previous projects; still, the sequence effectively underscores her gifts as a storyteller, landscapist, and singer. Less hook-driven than earlier work, the album is occasionally carried more by atmospherics than melody or message, illustrating McEntire's continued evolution as a band leader and producer.
---