Drivin N Cryin Grows Up without Going Away
---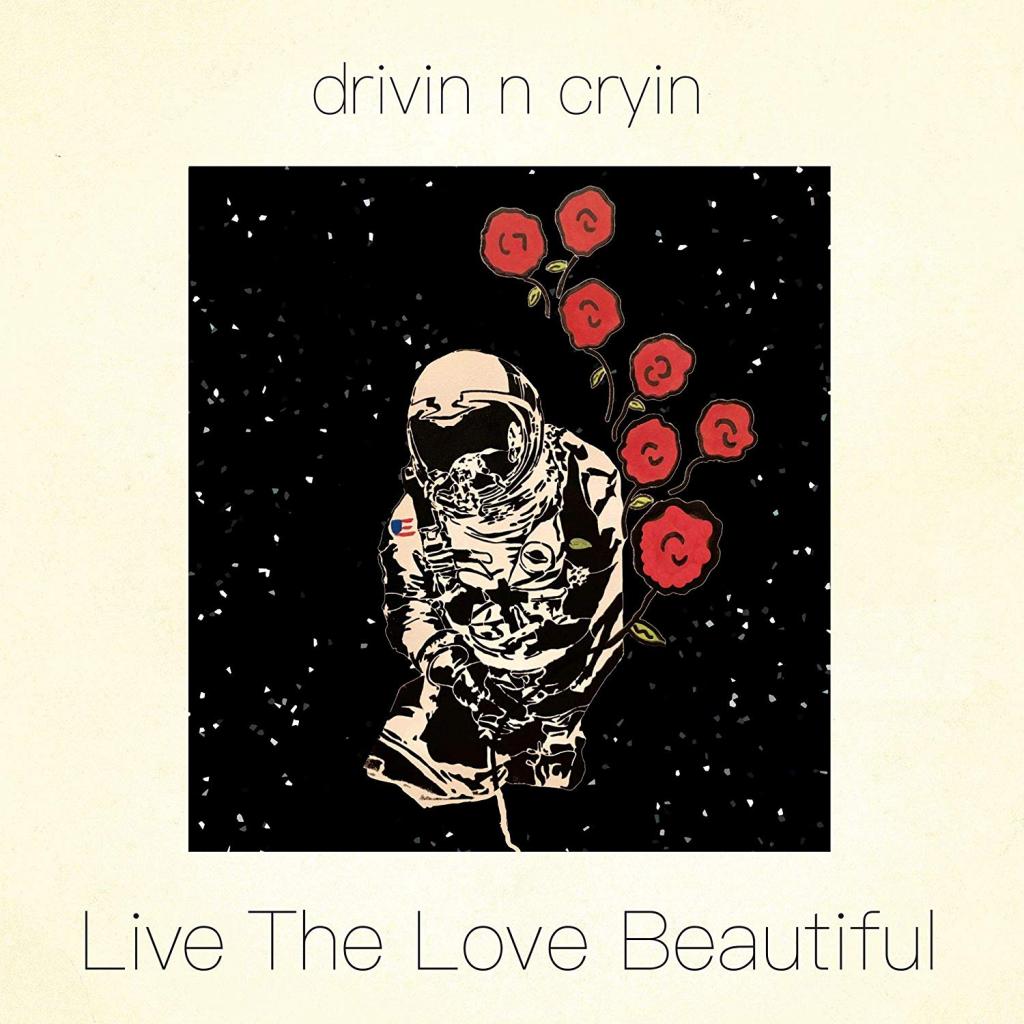 As a culture, we're not really equipped to address what happens to bands when their artists grow up. Most bands break up or remain in a state of suspended development. Kevn Kinney, the singer/creative force behind Drivin N Cryin, has been going at it since the 1980s and, as he approaches 60, he's a different person than he was when Drivin N Cryin's debut came out in 1986. And it's literally a different band, with only bassist Tim Nielsen left of the original lineup. Live the Love Beautiful sounds like Drivin N Cryin. There's no pivot to a new sound, nor a renunciation of the previous work. But it also reflects a mature band considering the past, even as it continues to make new music.
That means we get to enjoy songs like "Over and Over," which begins with Kinney buying one of his old records and realizing he had been in love for one of its songs. The rest of the surprisingly poppy tune is about missing being in love. It's a solid, catchy song, but the lyrics grab you, because it's not often we get to hear musicians reflect on their work within new work. It's not navel-gazing or even sad. Instead, Kinney is showing us what it feels like to hear an old song and to go back to how he felt when he wrote it. It's not a universal feeling — not by a long shot — which is what makes it such a cool, interesting track.
Drivin N Cryin are probably best known for a country-esque sound, and while Live the Love Beautiful, produced by Aaron Lee Tasjan, has subtle echoes of country, there's also lots of more overt rock, both hard and '80s indie. All of the different sounds exist together cohesively on the album. You have tracks like "Spies," which is a little more punk rock than you might expect, and which even has a rocking '80s glam-rock guitar solo, existing next to songs like "Free Ain't Free," which sounds like Tom Petty fronting Drive-by Truckers. Kinney might be the only person who completely understands the thread holding the album together, but the different styles keep the album feeling fresh.
The record's most interesting song is "Ian McLagan," an ode to the Faces/Small Faces keyboardist of the same name. It's acoustic, with elements of folk, country, Americana, and '90s indie rock. The lyrics are either a sweet tribute or a psychotic obsession. Luckily, the intent doesn't take away from the charm: "Some people / They do one thing / They talk about it all of their lives / But Ian McLagan keeps doing / It's what keeps him alive." The song concludes with some rollicking piano, yet another tribute to the man who gave their song a title.
Live the Love Beautiful shows why it's important not just for artists to continue making music, but also for fans to hear what is said and sung. Drivin N Cryin now have a depth that, while different from their early work, is still connected to it.
---